Wilo-Sevio ELASTOX-D 09
Series description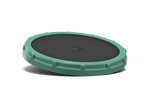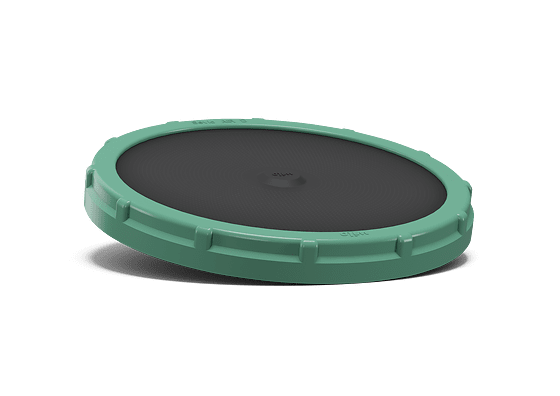 Your advantages
High system efficiency owing to high aeration capacity
High flexibility in the plant control system through the air intake's large control range
Maximum possible process-specific activation density by taking different basin geometries into account
Long service life in municipal and industrial applications thanks to different membrane materials
Low installation and conversion costs of existing pipework
Construction
Aeration system consisting of disc diffuser and pipe system to distribute the pressure. On-site downspout or air intake line can be connected directly to pipe system.
Application
For fine bubble aeration of various fluids such as drainage and sewage or sludge, for the purpose of supplying oxygen and mixing.
Equipment/function
Compressed air generators input air into the pipe system via the air intake pipe. The pipe system evenly distributes the supplied air to individual diffusers. Air is evenly input to the fluid free from coalescence via a sewage-resistant membrane.
Scope of delivery
Downspout connection
Main distribution line
Diffuser line
End distribution line
Drainage pipe connection
Membrane diffuser
Fastening for pipe system
Overview and layout
Type key
| | |
| --- | --- |
| Example | Wilo-Sevio ED 09/B/R¾/A-EPDM |
| Sevio | Product family: Sevio |
| E | Series: ELASTOX |
| D | Product type: disc diffuser |
| 9/B | Size |
| R¾ | Air connection |
| A | Perforation |
| EPDM | Membrane material |
Technical data
Nominal diameter 218 mm
Perforation area 370 cm2
Max. weight 0.70 kg
Air load, min. 1.5 Nm³/h
Air load, nominal 8.0 Nm³/h
Air load, max. 10 Nm³/h
Air load max. (for short periods) 10 Nm³/h
Air intake min. temperature 5 °C
Air intake max. temperature

80 °C (EPDM)
100 °C (silicone)

Min. fluid temperature 5 °C
Max. fluid temperature 35 °C
Materials
Membrane
EPDM, EPDM with reduced softeners or silicone
Membrane attachment
Pipe system
Square pipe: Stainless steel
Round pipe: Stainless steel or plastic
Fixation: Stainless steel and plastic
Gasket: Flat gasket made of NBR
Description/construction
The aeration system is composed of one or more aeration fields. An aeration field consists of several components.
The disc diffuser consists of a supporting plate with threaded connection, a plate and an RI. To prevent fluid entering the pipe system, a non-return valve can be optionally installed. As a result of the membrane's excellent resilience, its perforation remains sealed when the membrane is not loaded.
As standard, disc diffusers are installed on the pipe system using a threaded connection (R¾) and rubber saddle on the round tube.
The energy-efficient pipe system guarantees ideal air distribution with low levels of pressure loss. It is detachable, height-adjustable and adapted to the characteristics of the basin and other plant technology.
Downloads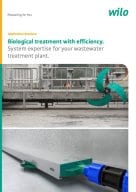 Biological treatment with efficiency.
| | |
| --- | --- |
| Page format | 209.9 x 297.0 mm |
| Number of pages | 20 |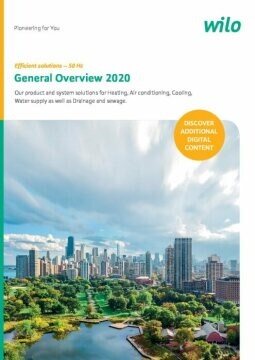 General overview 2020 International version
| | |
| --- | --- |
| Edition | 2020 |
| Version number | 1 |
| Page format | 209.9 x 297.0 mm |
| Number of pages | 78 |