Wilo-SiBoost Smart Helix EXCEL
Wilo-SiBoost Smart Helix EXCEL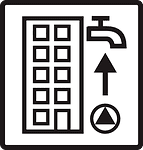 Wilo-SiBoost Smart Helix EXCEL – The smart pressure-boosting system with low overall energy consumption
Wilo-SiBoost Smart Helix EXCEL
Wilo-SiBoost Smart Helix EXCEL – The smart pressure-boosting system with low overall energy consumption
In densely populated rural areas, the transportation of water is often associated with leakage risks. This results in high operating costs. Our solution: the Wilo-SiBoostSmart Helix EXCEL significantly reduces overall power consumption thanks to its top-quality components (hydraulics and motors) as well as a switchgear which supports leakage detection via an optional communication interface.
---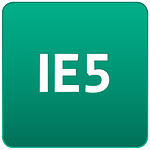 ---
Your advantages
Heavy-duty system featuring stainless steel high-pressure multistage centrifugal pump from the Helix EXCEL series with integrated frequency converter with a superproportionally large control range from 25 Hz to 60 Hz
High energy savings due to highly efficient EC motors (energy efficiency class IE5 according to IEC 60034-30-2) in an overall system that is pressure-loss optimised with highly efficient pump hydraulics and optimum load adjustment via variable pressure control (p-v) and parallel synchronous speed control
High reliability through integrated protection functions such as overload protection, dry-running protection and WMS with automatic deactivation as well as control and leakage detection via optional interface to SCADA connection
Maximum degree of control performance thanks to use of an SCe control device with LCD display, simple navigation and adjustment using rotary knob
Ready for integration into building automation via standard Modbus RTU
Suitability for drinking water for all components in contact with the fluid
SiBoost Smart
---
Design
Highly efficient water-supply unit (non self-priming) ready for connection with 2 to 4 vertically arranged Helix EXCEL stainless steel high-pressure centrifugal pumps switched in parallel; each pump is equipped with an integrated air-cooled, high-efficiency frequency converter and an EC motor, including Smart Controller SCe. Valves and sensors are protected for safe and reliable installation
Application
Fully automatic water supply and pressure boosting in residential, commercial and public buildings, hotels, hospitals, department stores and for industrial systems.
Pumping of drinking water, process water, cooling water, fire water (apart from fire-fighting systems in accordance with DIN 14462 and with the approval of the local fire safety authorities) or other types of industrial water that do not attack the materials either chemically or mechanically and do not contain abrasive or long-fibre constituents.
Equipment/function
2-4 pumps per system of the Helix EXCEL 4 to Helix EXCEL 52 series, with high-efficiency EC motor and variable speed control via integrated frequency converter on each pump
Automatic pump control via Smart Controller SCe
Parts that come in contact with the fluid are corrosion-resistant
Base frame made of galvanised steel, with height-adjustable vibration absorbers for insulation against structure-borne noise
Shut-off valve on the suction and pressure sides of each pump
Non-return valve on the pressure side of each pump
Diaphragm pressure vessel 8 l, PN16, pressure side
Pressure sensor, pressure side
Pressure gauge, pressure side
Removable cover for protection of system components (not for Helix EXCEL 52 series)
Optional low-water cut-out switchgear with pressure gauge, suction side
Typekey
| | |
| --- | --- |
| Example: | Wilo-SiBoost-Smart 3 Helix EXCEL 1005 |
| SiBoost | System for pressure boosting in the commercial area |
| Smart | Control device, Smart Controller SCe |
| 3 | Number of single pumps |
| Helix EXCEL | Pump series |
| 10 | Rated volume flow [m3/h] of the single pump |
| 05 | Number of single pump stages |
Technical data
Mains connection 3~400 V ± 10%, 50 Hz; 3~380 V ±10 %, 60 Hz
Max. fluid temperature +50 °C (+70 °C optional)
Max. ambient temperature 40 °C
Operating pressure 16 bar (25 bar optional)
Inlet pressure 10 bar
Nominal connection diameters on discharge side R 1½" - DN 200
Nominal connection diameters on intake side R 1½" - DN 200
Speed range 1500-3770 rpm
Protection class: IP 54 (SCe control device)
Fuse protection on mains side A, AC 3 according to motor power and EVU regulations
Approved fluids (other fluids on request):Note on fluids: Approved fluids are generally waters which do not attack the materials used, neither chemically nor mechanically, and do not contain any abrasive or long-fibre constituents. System in accordance with DIN 1988 (EN 806)

Drinking water and hot water
Cooling water
Fire water
Materials
Helix EXCEL 4 to Helix EXCEL 16
Impellers, guide vanes, stage housing made of stainless steel 1.4307
Pump housing of stainless steel 1.4301
Shaft of stainless steel 1.4057
1.4404 shaft protection sleeve
O-Ring gaskets made of EPDM (FKM gasket on request)
Piping made of 1.4301 stainless steel
Removable covers made of plastic
Helix EXCEL 22 to Helix EXCEL 52
Impellers, guide vanes, stage housing made of stainless steel 1.4307
Pump housing of stainless steel 1.4308
Shaft of stainless steel 1.4057
1.4404 shaft protection sleeve
O-Ring gaskets made of EPDM (FKM gasket on request)
Piping made of 1.4301 stainless steel
Removable covers made of plastic (not for Helix EXCEL 52)
Construction
Base frame: galvanised steel, with height-adjustable vibration absorbers for comprehensive insulation against structure-borne noise as well as an integrated lifting device; other versions on request
Pipework: complete pipework made of stainless steel, suitable for the connection of all conventional piping materials; the pipework is dimensioned according to the overall hydraulic performance of the pressure boosting system
Pumps: 2 to 4 pumps parallel-switched of the Helix EXCEL 4 to Helix EXCEL 52 series. The air-cooled frequency converters mounted on the pump motor enable infinitely variable control between 25 Hz and a maximum of 60 Hz for all pumps of this series. All pump parts which come into contact with the fluid are made of stainless steel; other versions on request. KTW/WRAS/ACS approval for all parts that come in contact with the fluid
Valves: Each pump is fitted on the suction and pressure side with a standard shut-off valve with DVGW approval mark and on the pressure side with a DVGW/KTW-approved non-return valve.
Diaphragm pressure vessel: 8 l/PN16 arranged on the discharge side with a diaphragm made of butyl rubber, with DVGW/KTW approval, completely safe in accordance with food safety laws; for testing and inspection purposes, with a shut-off ball cock with drain and throughflow fitting with DVGW/KTW approval in accordance with DIN 4807
Pressure sensor: 4 to 20 mA, located on the discharge side for controlling the central Smart Controller SC
Pressure indication: Pressure gauge (ø 63 mm) arranged on the discharge side; additional digital indication of the discharge pressure in the alphanumeric LC display of the Smart Controller SC
Switchgear/controller: The system is equipped with a Smart Controller SC as standard
Removable covers on the suction side and pressure side: the design of the system guarantees optimal protection of the regulating components and sensors against wire breakage and prevents early wear
Scope of delivery
Factory-mounted, ready-for-connection pressure-boosting system checked for functionality and impermeability
Installation and operating instructions
Options
Other mains connections on request