ANSI B73.1 Process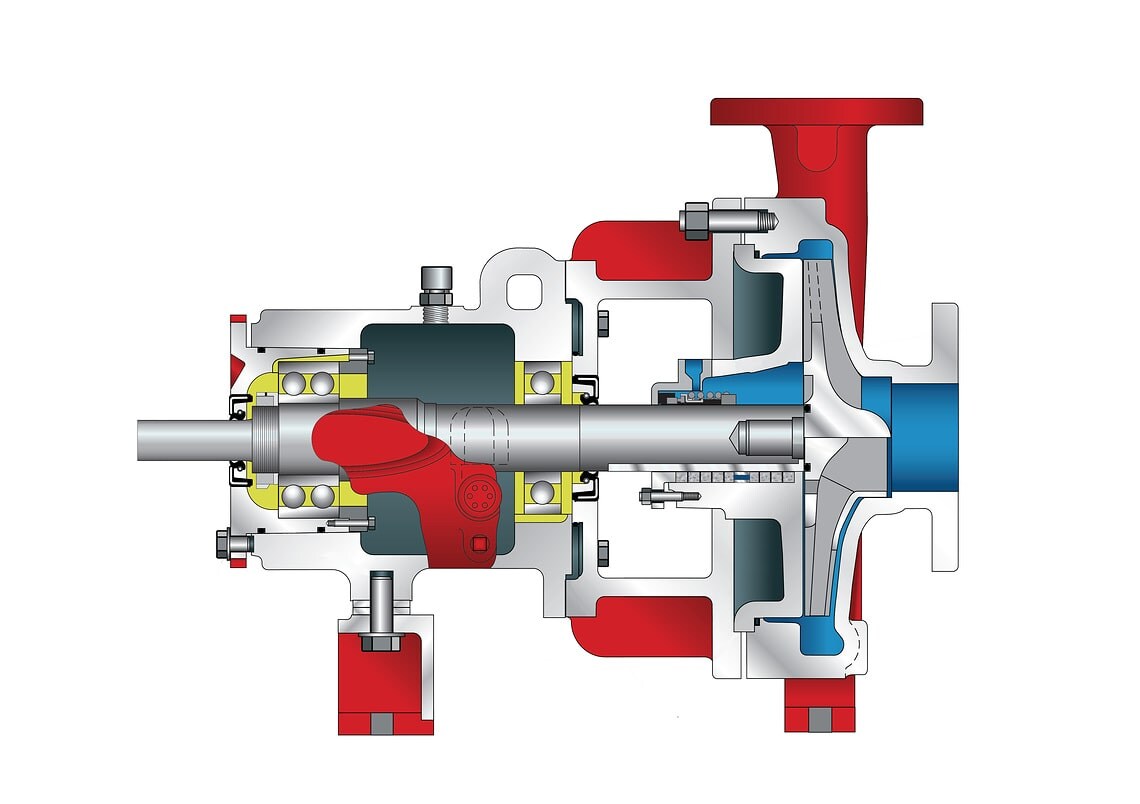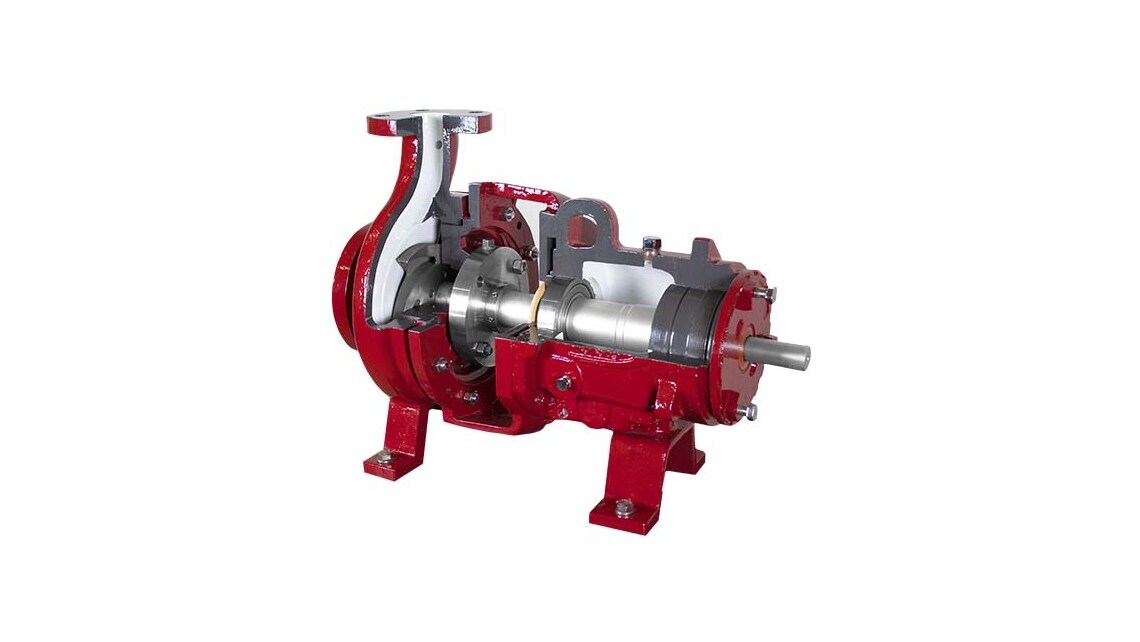 460 Series OSD
ANSI B73.1 Process Pumps
OSD ANSI pumps are used in harsh process applications in a variety of industrial and municipal markets. The OSD series ANSI pumps feature heavy-duty castings, oversized shafts, oil lubrication, single row inboard and double row outboard bearings and choice of optional metallurgies.
Application
Process
Petrochemical
Pulp & Paper
Steel Mills
Municipal
Max. Flow: 7,000 GPM
Max. Head: 900 feet
Features & Benefits
Reverse-vane
Semi-open & low-flow impellers
Back pull-out
Heavy-duty
Multiple stuffing box configurations
Technical Data
Temperature up to 220°F
Base mounted, flex-coupled
Discharge sizes: 1"-8"

Materials of Construction
Stocked in cast steel & 316 SS, CD4 is available
Optional metallurgies available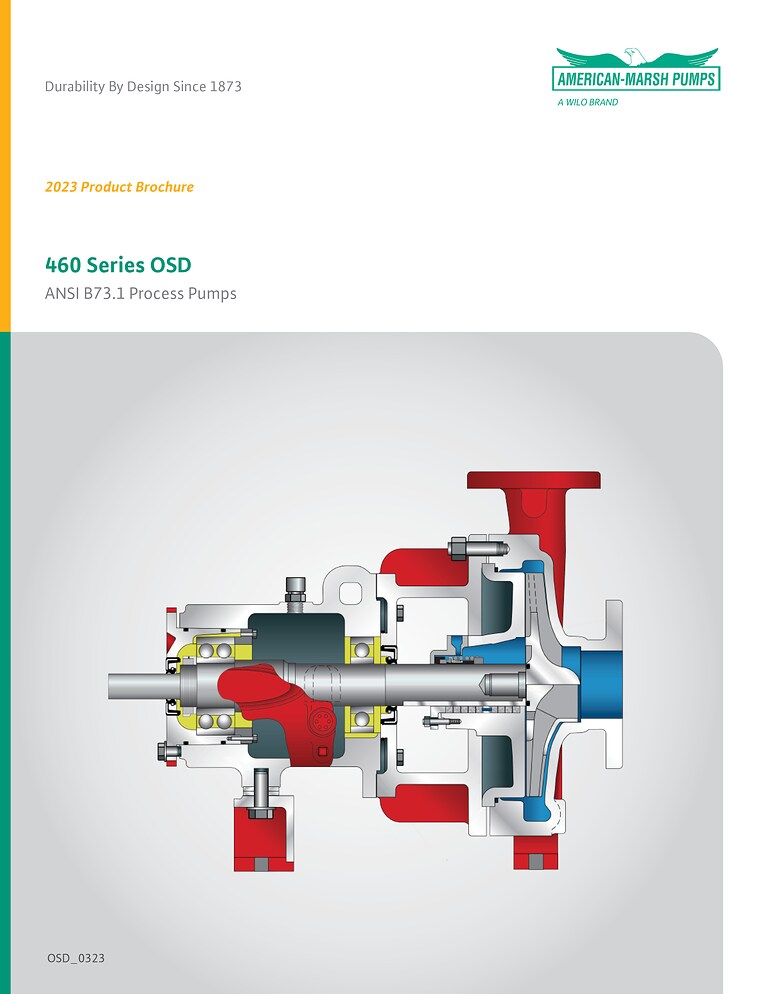 Product Brochure
460 Series OSD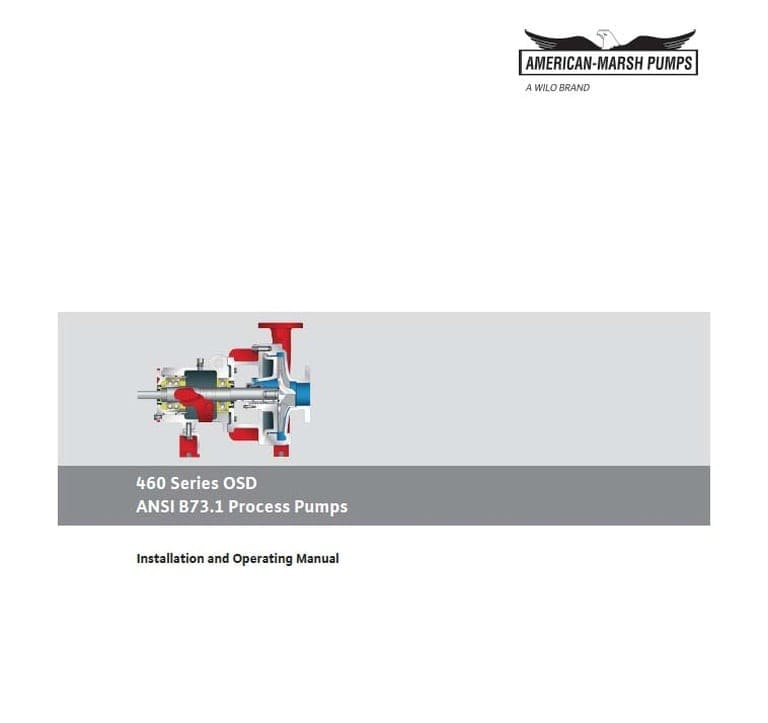 Installation & Operation Manual
460 Series OSD