Two-Stage Horizontal Split Case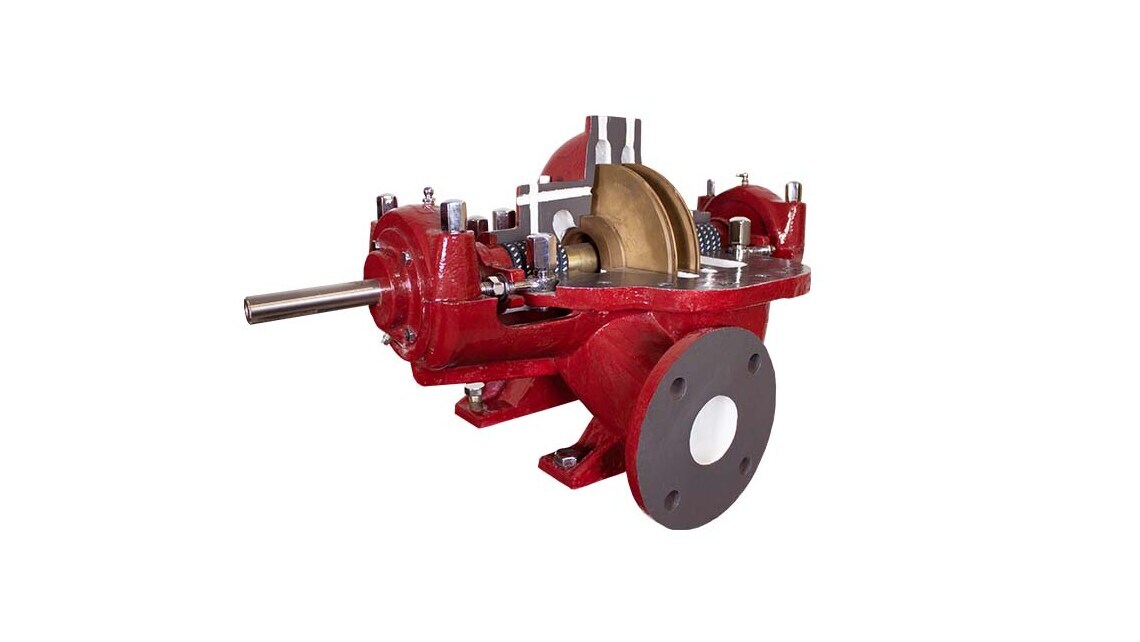 380 Series HH
Two-Stage Horizontal Split Case Pumps
Two-stage split case pumps are used for moderate to high heads in a variety of commercial, industrial, and municipal applications. The HH series two-stage split case pumps operate up to 3600 RPM and feature heavy-duty casings, high-efficiency enclosed impellers, oversized shafts, and optional oil-lubricated bearings.
Application
Boiler Feed
Condensate
High Pressure Booster
Max Flow: 900 GPM
Max Head: 950 feet
Features & Benefits
High head
Opposed impellers
Optional ring-oiled lubrication
Technical Data
Temperature up to 220°F
Base mounted, flex-coupled
Discharge sizes: 1.5" to 4"

Materials of Construction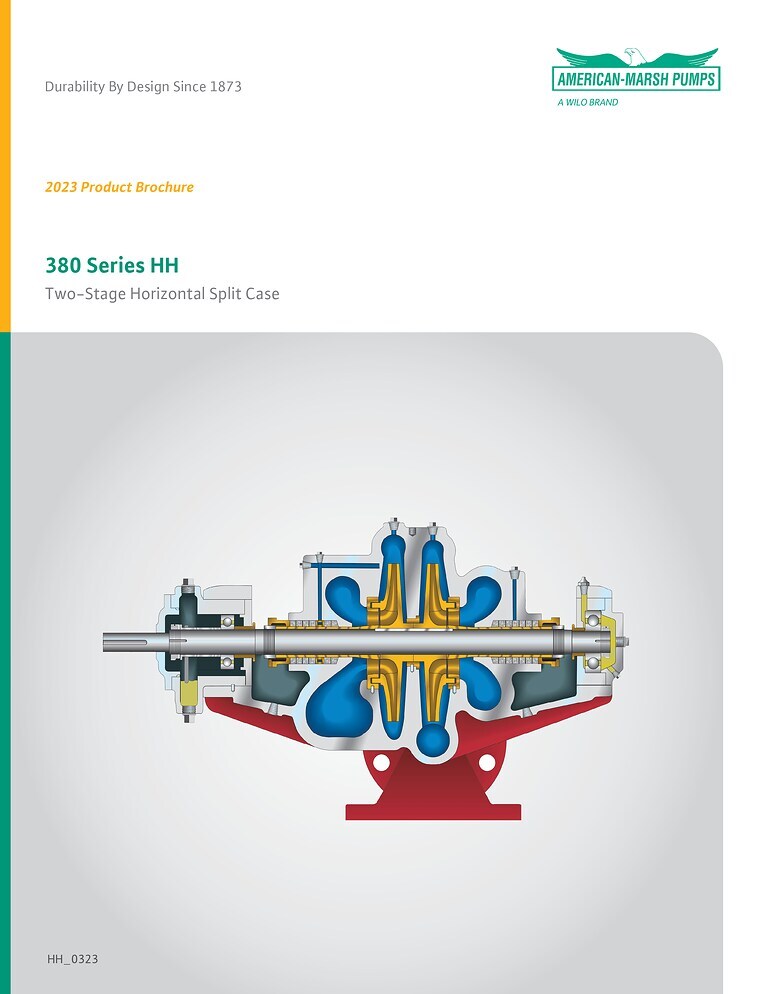 Product Brochure
380 Series HH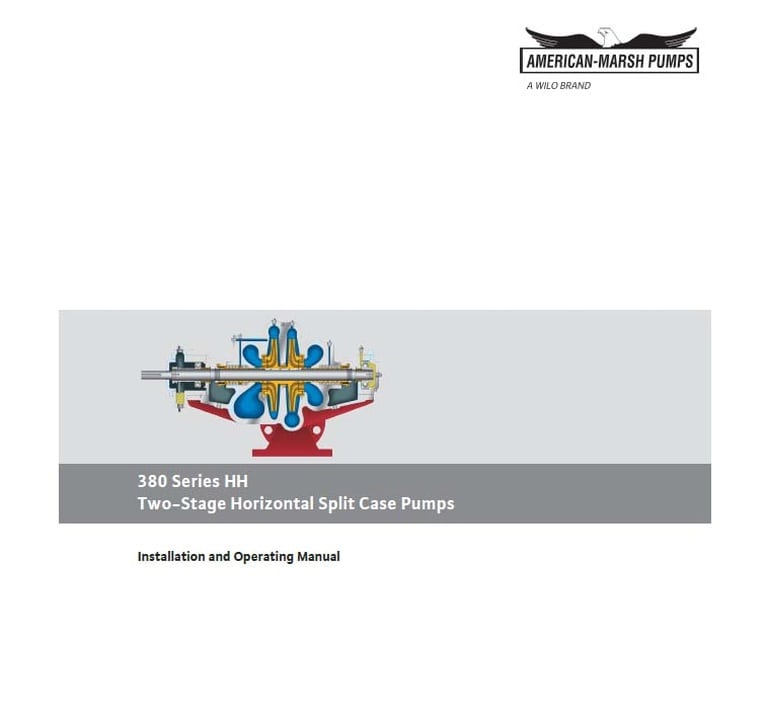 Installation & Operation Manual
380 Series HH