Wilo-DrainLift S
Series description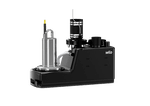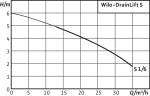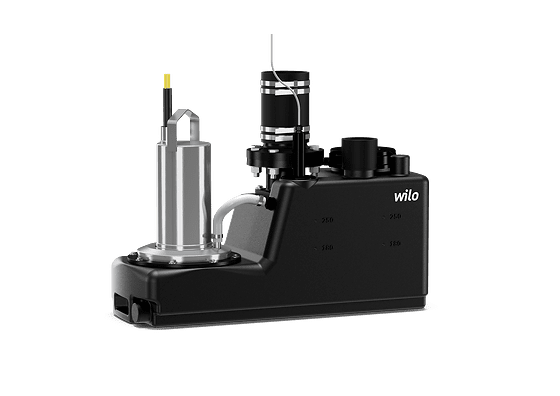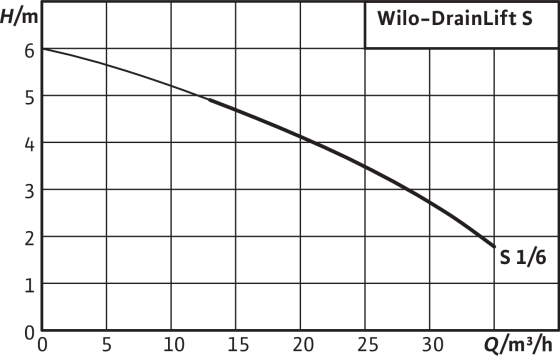 Your advantages
The lightweight and space-saving compact construction allow easy installation – even in front-wall-like installations
Maximum connection flexibility thanks to freely selectable inlets on both long faces and one end face
Corrosion-resistant stainless steel motor, integrated thermal motor protection, non-clog vortex impeller and sound alarm with optional Wilo-SmartHome connection for high operational reliability
Easy installation, maximum operational reliability.
The Wilo-DrainLift S faeces lifting unit is suitable for front-wall-like installation in residential buildings.
It is also particularly easy to install even in cramped conditions thanks to its freely selectable inlets, minimal dimensions and low weight. Fitted with an additional wireless alarm transmitter, it transmits push notifications to smartphones in the event of a fault for maximum control and exceptional operational reliability.
Construction
Compact sewage lifting unit as single pump system
Application
Pumping of sewage containing faeces (according to DIN EN 12050-1) that cannot be returned to the sewer system using natural falls, and backflow resistant drainage of discharge points below the backflow level (according to DIN EN 12056-1).
Equipment/function
Ready-to-plug
Thermal motor monitoring
Level control with float switch
Switchgear with potential-free output for collective fault signal
Non-return valve integrated ("RV" version)
Scope of delivery
Sewage lifting unit ready for connection with connected switchgear and plug:
Switchgear with mains-independent alarm and plug:
1x inlet seal DN 100
1x hole saw for inlet connection DN 100
1x non-return valve DN 80 (version "RV")
1x collar for connection of diaphragm hand pump or inlet connection Ø50 mm
1x collar for ventilation connection DN 70
3x sound absorption strips for sound insulation installation
Fixation material
Installation and operating instructions
Type key
| | |
| --- | --- |
| Example: | DrainLift S 1/6T-RV |
| S | Size |
| 1 | Number of integrated pumps |
| 6 | Max. delivery head in m |
| T | Mains connection version: M = 1~230 V T = 3~400 V |
| RV | Pressure connection version without = no non-return valve RV = with non-return valve |
Technical data
Mains connection: 1~230 V, 50 Hz or 3~400 V, 50 Hz
Operating mode: S3-15%, 120 sec
Fluid temperature: 3…40 °C, short-term 60 °C
Max. ambient temperature: 40 °C
Max. switching volume: 21 l
Flooding height: 2 mWs for max. 7 days
Pressure connection: DN 80
Inlet connections: 1x DN 40 / 1x DN 100 (freely selectable)
Ventilation connection: DN 70
Lifting unit protection class: IP68
Switchgear protection class: IP54
Materials
Tank: PE plastic
Motor housing: stainless steel 1.4404 (AISI 316L)
Hydraulics housing: PE/PUR plastic
Impeller: PUR plastic
Description/construction
Ready for connection, fully submersible sewage lifting unit as single-pump system, with gastight and watertight collection reservoir with diagonally running collection chamber for deposit-free and safe operation, freely selectable inlets, level control with float switch and single-phase or three-phase motor with thermal motor monitoring.
Preinstalled switchgear for automatic operation, with a potential-free contact for the collective fault signal, integrated and mains-independent alarm, adjustable follow-up time and attached plug.