Wilo-Yonos MAXO-Z
Series description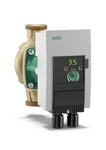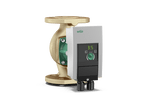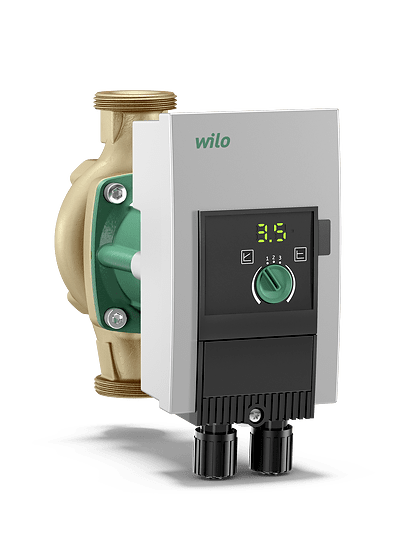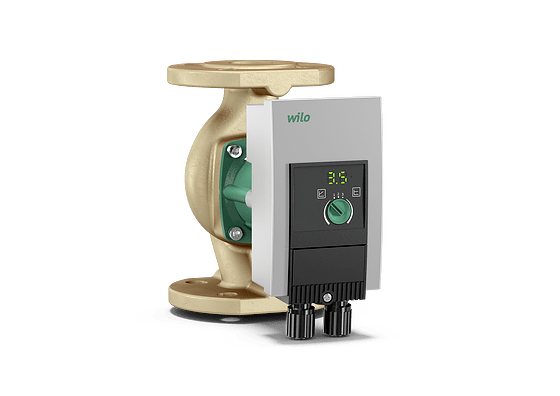 Your advantages
High drinking water hygiene ensured through collective fault signal
Energy-saving due to high-efficiency hydraulics and synchronous motor
Complete transparency of the delivery head, speed and possible faults thanks to its LED display
Simple adjustment over three speed stages using the green Knob when replacing an uncontrolled standard pump
Easier electrical connection thanks to the Wilo-Plug
Compact design and proven user-friendliness
The most efficient solution for domestic hot water circulation in larger buildings.
The Wilo-Yonos MAXO-Z is an efficient circulator for the hygienically safe provision of domestic hot water in commercial buildings. Thanks to its LED display, it gives you complete transparency regarding the delivery head, speed stage or any possible faults. The compact construction and Wilo plug for the electrical connection simplifies the installation. The Green Button makes pump operation simple.
Construction
Glandless circulator with threaded connection or flange connection, EC motor with automatic power adjustment.
Application
Domestic hot water circulation systems in industry and building services.
Equipment/function
Operating modes
Δp-c for constant differential pressure
Δp-v for variable differential pressure
n = constant (3 speed stages)
Manual functions
Setting the operating mode
Setting of pump output (delivery head)
Setting the speed stages
Automatic functions
Infinitely variable power adjustment according to the operating mode
Deblocking function
Soft start
Integrated full motor protection
Signal and display functions
Collective fault signal (potential-free NC contact)
Fault signal light
LED segment display for displaying the delivery head and error codes
Display of the configured speed stage (C1, C2 or C3)
Equipment
Wrench attachment point on pump body (for threaded pipe union pumps)
Quick electrical connection with Wilo plug. For the connection of the mains and SSM lines, with integrated strain relief
For flange-end pumps: Flange versions

Standard version for DN 40 to DN 65 pumps: Combination flange PN 6/10 for counter flanges PN 6 and PN 10
Scope of delivery
Pump
Including gaskets for threaded connection
Incl. washers for flange screws (for nominal connection diameters DN 40 - DN 65)
Including installation and operating instructions
Type key
| | |
| --- | --- |
| Example: | Wilo-Yonos MAXO-Z 30/0.5-12 |
| Yonos MAXO | High-efficiency pump (screw-end or flange-end pump), electronically controlled |
| Z | Single pump for domestic hot water circulation |
| 30/ | Nominal connection diameter |
| 0,5-12 | Nominal delivery head range [m] |
Technical data
Permissible temperature range drinking water up to 3.57 mmol/l (20 °dH): 0 °C to +80 °C
Mains connection 1~230 V, 50/60 Hz
Protection class IPX4D
Screwed connection or flange connection (depending on type) Rp 1 to DN 65
Max. operating pressure of standard version: 6/10 bar or 6 bar (special version: 10 bar)
Materials
Pump housing made of red brass
Shaft: Stainless steel
Bearing: Carbon, synthetic resin-impregnated
Impeller: Plastic
Downloads
Stratos, Stratos-D, Stratos-Z, Stratos-ZD, Stratos MAXO, Stratos MAXO-D, Stratos MAXO-Z, Stratos PARA, Stratos PARA-Z,Yonos MAXO, Yonos MAXO-Z, Yonos ECO BMS, Yonos PARA HF, TOP-S, TOP-Z, TOP-SD, TOP-RL, TOP-I
| | |
| --- | --- |
| Page format | 209.9 x 297.0 mm |
| Number of pages | 40 |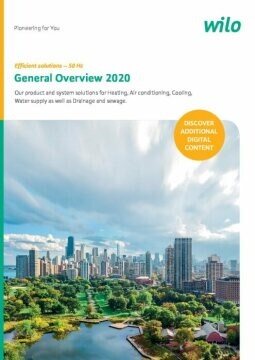 General overview 2020 International version
| | |
| --- | --- |
| Edition | 2020 |
| Version number | 1 |
| Page format | 209.9 x 297.0 mm |
| Number of pages | 78 |