Wilo-Atmos TERA-SCH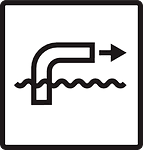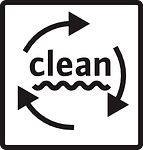 Bomba de cámara partida para un funcionamiento fiable y un transporte energéticamente eficiente de grandes caudales a través de redes de distribuidores amplias.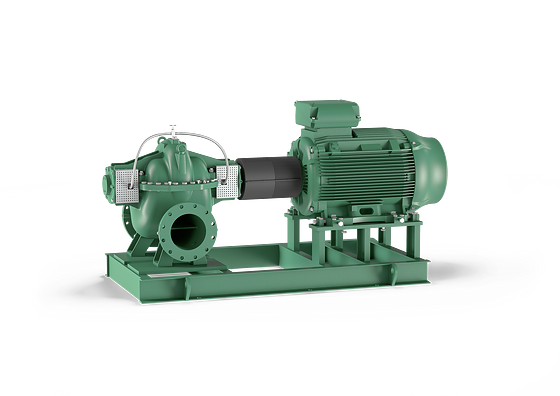 Wilo-Atmos TERA-SCH
Bomba de cámara partida para un funcionamiento fiable y un transporte energéticamente eficiente de grandes caudales a través de redes de distribuidores amplias.
La bomba de cámara partida Wilo-Atmos TERA-SCH ofrece un abastecimiento de agua fiable los 365 días del año con unos costes operativos reducidos. El diseño fácil de mantener y el elevado rendimiento en todo el alcance de la curva característica de la bomba garantizan un funcionamiento con poco desgaste y energéticamente eficiente, y contribuyen al abastecimiento de agua constante.
---
Ventajas
Funcionamiento continuo fiable para un abastecimiento de agua potable eficiente en canalizaciones amplias; se puede adaptar exactamente a sus necesidades
Reducción de los costes energéticos con una eficiencia global elevada
Proceso de alineación más breve y sencillo gracias al acoplamiento tolerante y al dispositivo de ajuste del motor
Mayor fiabilidad gracias al conjunto hidráulico silencioso con pocas vibraciones y un nivel sonoro bajo
Menor tendencia a la cavitación gracias al comportamiento NPSH optimizado
Menor necesidad de espacio gracias al diseño compacto
También disponible en ejecución de agua potable certificada. Opcionalmente con recubrimiento CT Ceram, también homologado para agua potable.
Disponible de forma opcional con recubrimiento CT Ceram, para aumentar la eficiencia en hasta un 3 %
Caudal estándar de hasta 4500 m³/h
---
Wilo-Atmos TERA-SCH –
the axially split case pump for reliable operation and energy-efficient transport of large volume flows through extensive distribution networks.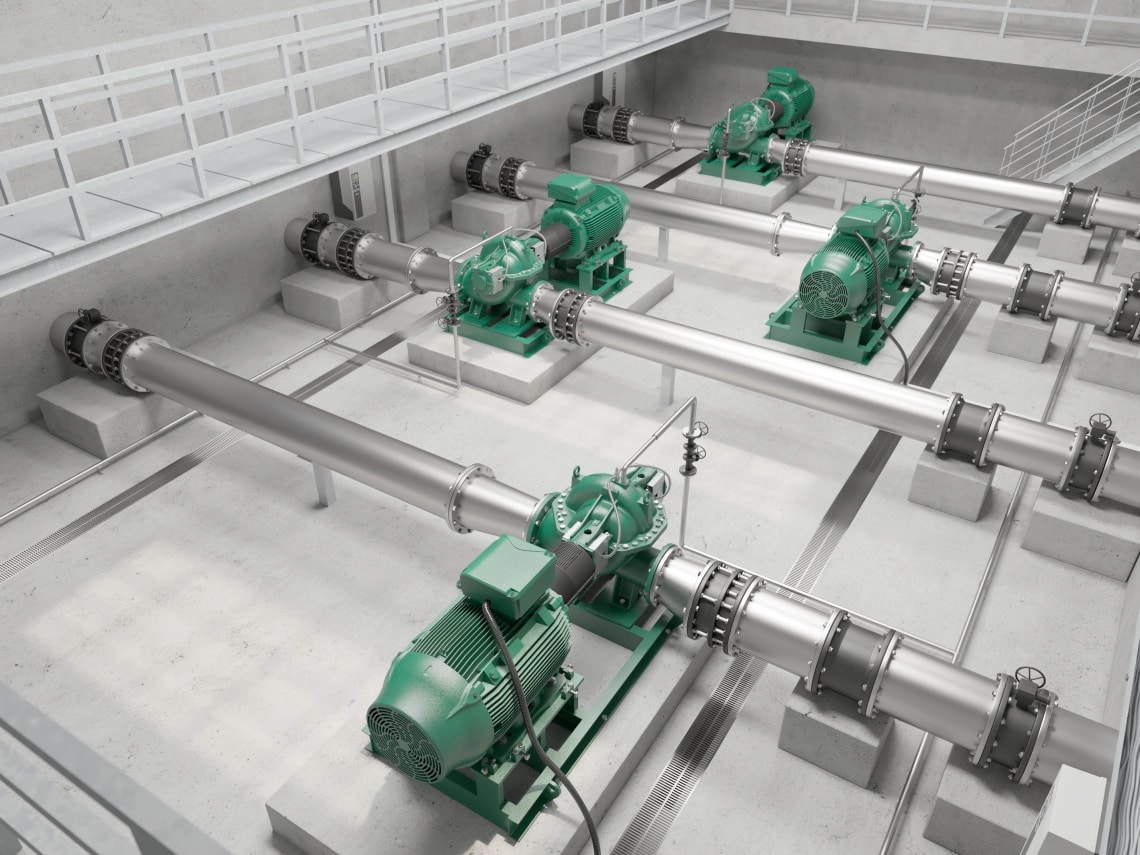 High-reliability, 24-hour continuous operation, 365 days a year
In industry, supplying water to municipalities, large-scale irrigation systems or industrial cooling towers is a highly complex procedure that must simultaneously meet the demands of uncompromising operational reliability, with a standard volume flow of up to 4,500 m³/h. The Wilo-Atmos TERA-SCH is tremendously powerful, and at the same time has been designed for reliable 24-hour continuous operation on 365 days a year. The innovative hydraulics design and perfect match of motor, hydraulics and electronics make efficient and reliable water supply a reality. Vibrations generated because of pumping operation and noise emissions have been significantly reduced. The NPSH value has also been optimised to counteract unwanted cavitation and the ensuing higher material stress.
Low energy costs
New, high-efficiency IE4 motors in combination with innovative hydraulics achieve high overall efficiency levels in operation, thus resulting in particularly low energy costs – at any duty point. Thanks to an optimization of the overall efficiency, the varied range of models enables individual adaptations to application demands and reductions in energy consumption, for instance by operating the system at lower speeds.
The Wilo-Atmos TERA-SCH is optionally available with the patented Ceram CT coating, which enables a further increase in efficiency by up to three per cent while simultaneously preventing potential corrosion.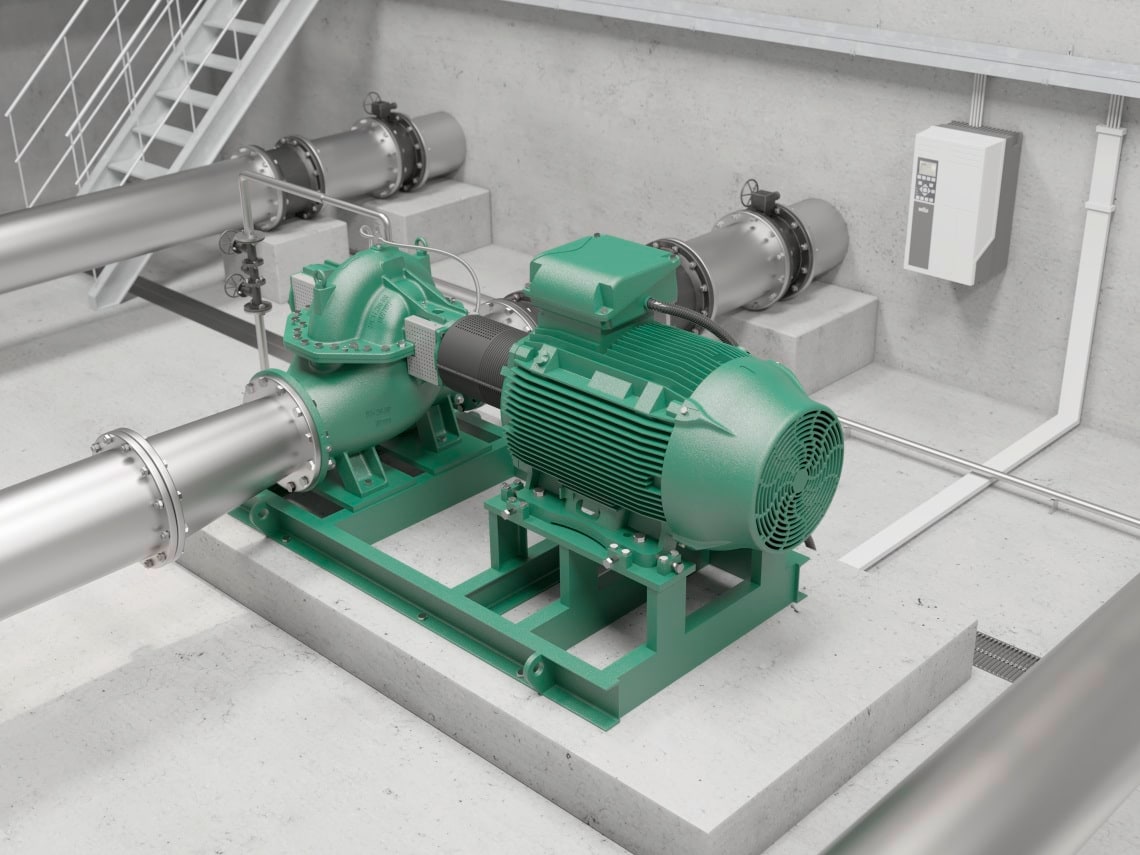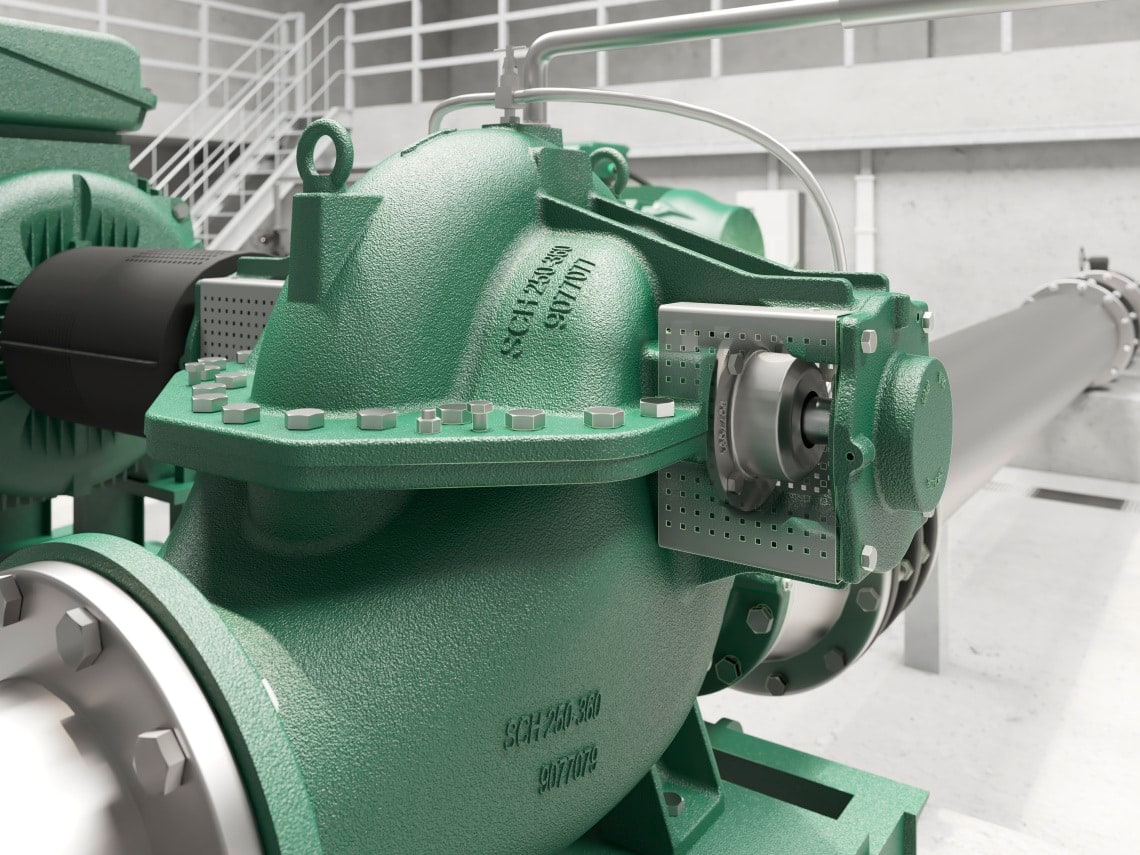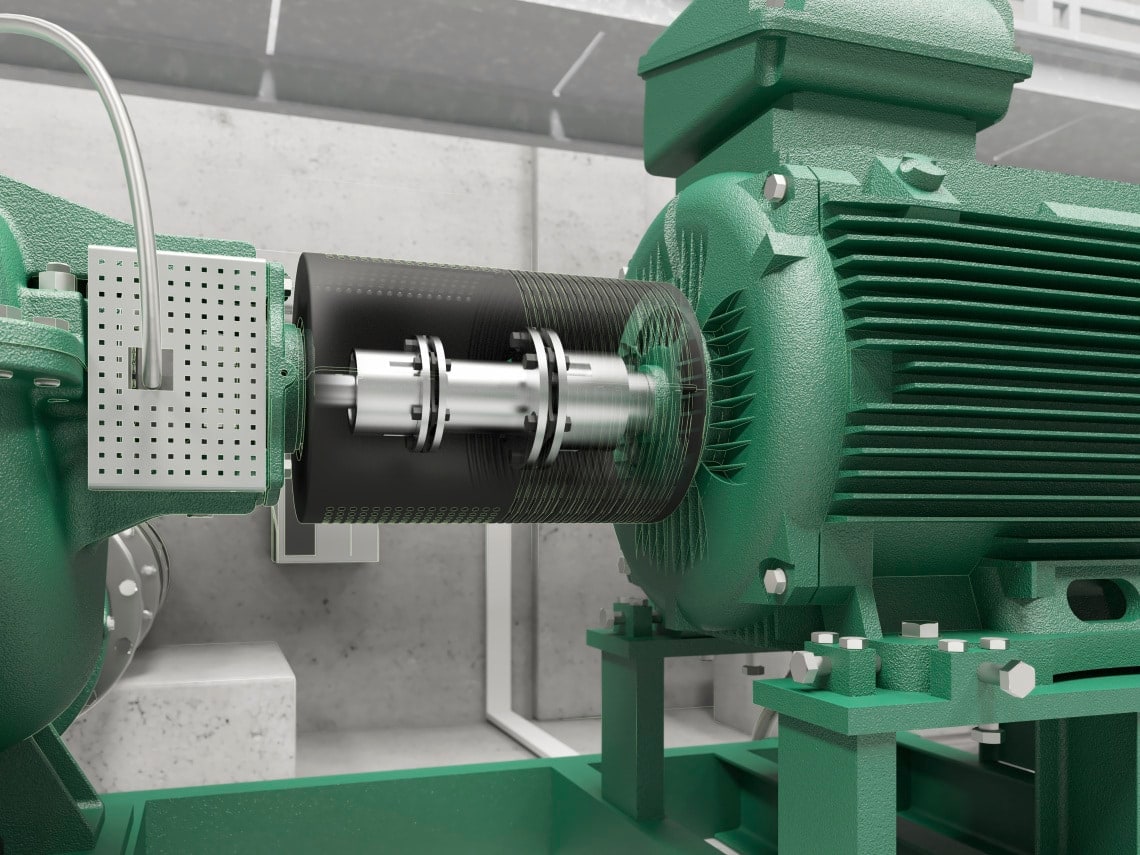 Easy installation and maintenance
Installing pumps of this size, which depending on the version, may weigh up to 5 metric ton, is a big challenge. The complex but mandatory alignment process has been simplified, thanks to a tolerant coupling and motor adjusting device. Pump units are available as clockwise and anti-clockwise variants for staggered installation in pumping stations.
Maintenance is made significantly easier thanks to the large, easily accessible openings. This generates considerable savings in terms of time, effort and costs.
Bearing can be removed without lifting the upper part of the casing to reduce the complexity of this operation.
Reduced water loss in the distribution network
Leakages in distribution networks are a major, yet unfortunately all too commonly occurring problem. Moreover, the leakage rate increases proportionately in relation to the pressure within pipes, causing massive water loss in some instances, particularly in large cities. Using variable-speed pumps significantly reduces the risk of leakages by preventing overpressure. The Wilo-TERA-SCH can optionally be fitted with the variable-speed Wilo-EFC frequency converter, enabling the pressure within pipes and/or distribution networks to be controlled. This prevents water loss and minimizes service costs.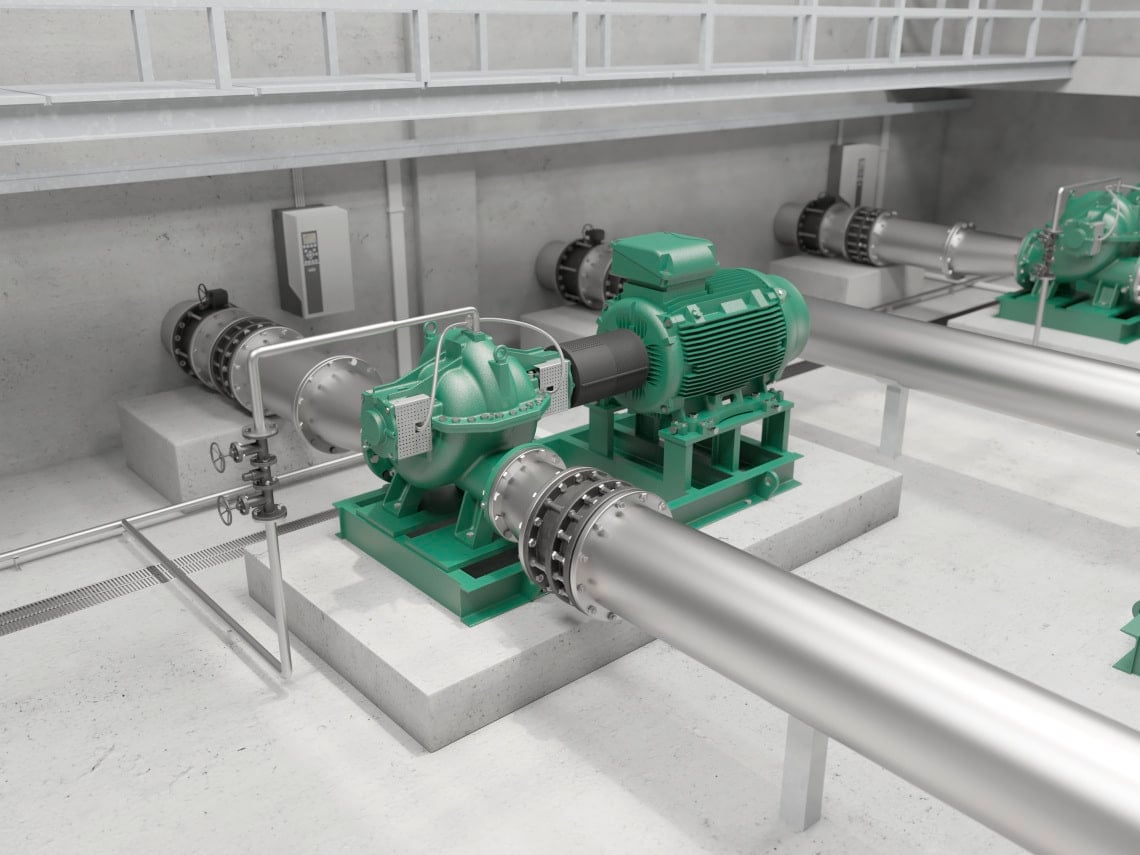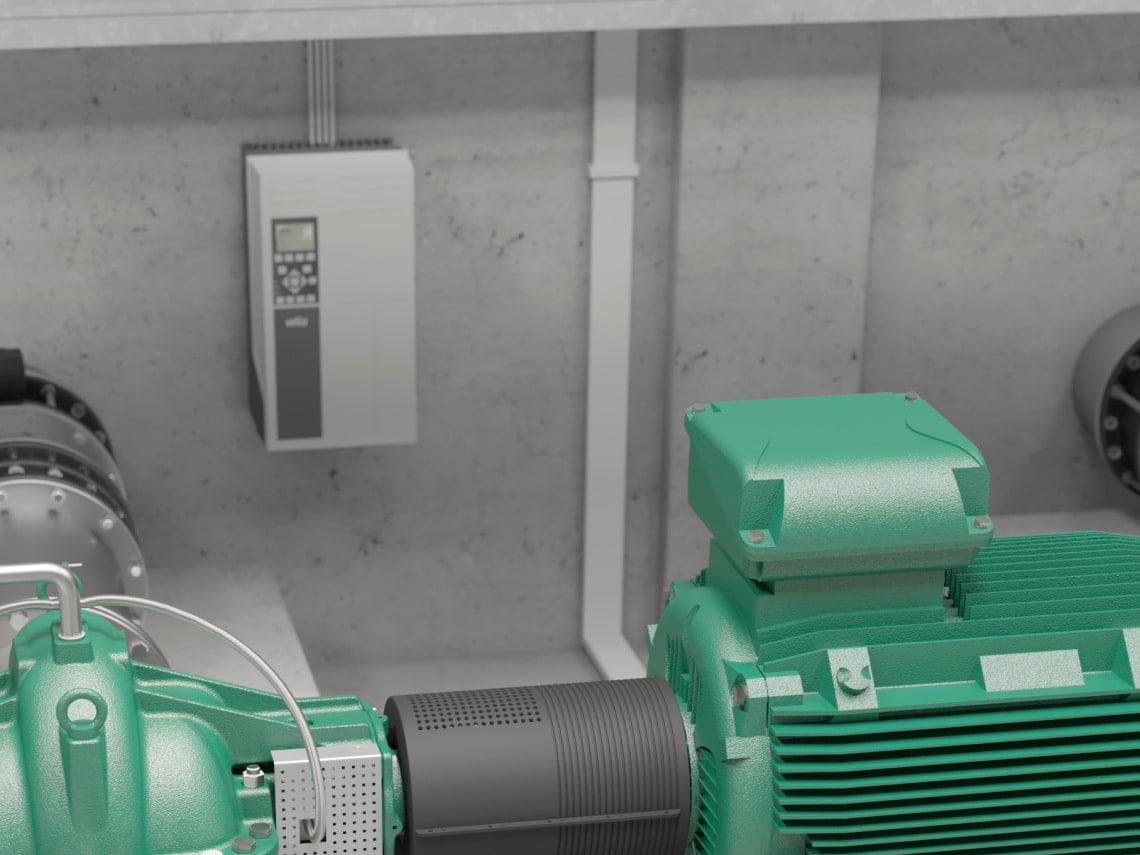 Fully transparent pump parameters
By combining the pump with the Wilo-EFC, you can control it using smart technology. The Wilo-Atmos TERA-SCH can be controlled by integrating it into an online-based network or cloud solution, enabling it to be managed along with other components of the mains water system in so-called 'smart cities'. This guarantees maximum transparency of all pump parameters, thus boosting everyday convenience for consultants, installers and operators.
Key Facts
Save up to 69 megawatts in one year*
Up to €126,000 in life cycle cost savings over 10 years*
Power consumption cut by up to 48,000 kWh and CO2 emissions reduced by up to 39 metric tons per year/pump*
* Comparing to the equivalent previous SCP model
FAQ
What are the advantages of axially split case pumps compared with end-suction pumps?
Axially split case pumps are arranged in an inline configuration in the piping, and they have been designed for 24/7 operation with limited maintenance. Axially split case pumps boast lower NPSH values.
Easy maintenance on the inside of the pump: Simply lift the upper housing cover to gain comprehensive access to the rotating elements; usually, the hydraulics efficiency is higher compared with pumps with axial inlet, thanks to the double inlet impeller.
No axial thrust, and lower vibrations compared with pumps with axial inlets thanks to the dual inlet and the positioning of the impeller between the 2 oversized bearings.
What are the benefits of coating inside the pump?
On average, coatings such as CERAM CT boost the pump's efficiency by 2.5 % and meet drinking water regulations.
---
Tipo
Bomba con carcasa dividida axialmente montada en bancada común
Aplicación
Captación de agua no tratada, aumento de presión y transporte general en centrales eléctricas, centrales hidráulicas y redes de abastecimiento de agua potable comunitarias
Suministro de agua de refrigeración y de agua para uso industrial en centrales eléctricas e instalaciones industriales
Riego en la agricultura comercial
Impulsión de agua de calefacción (en Alemania según VDI 2035) y mezclas agua-glicol
Designación
| | |
| --- | --- |
| Ejemplo | Atmos TERA-SCH 250/360-75/4-L1 |
| Atmos | Familia de productos |
| TERA | Denominación de la serie |
| SCH | Bomba de cámara partida, horizontal |
| 250 | DN para la brida de presión |
| 360 | Diámetro nominal del rodete [mm] |
| 75 | Potencia nominal P2 [kW] |
| 4 | Número de polos |
| L1 | Código de variante (L1 = rodete de bronce) |
Datos técnicos
Temperatura del fluido: de -20 °C a +120 °C
Alimentación eléctrica 3~400 V, 50 Hz
Diámetros nominales

Del lado de aspiración: De DN 150 a DN 600
Del lado de impulsión: De DN 125 a DN 450

Presión de trabajo máx.: PN 10, PN 16
Materiales
Carcasa de la bomba: EN-GJL-250
Rodete: EN-GJL-250 / G-CuSn10 / GX5CrNiMo19-11-2
Eje: X12Cr13
Diseño
Bomba centrífuga con carcasa dividida axialmente, disponible en ejecución de una etapa
Se suministra como grupo completo (bomba con acoplamiento, protección del acoplamiento, motor y bancada) o sin motor, o bien solo el conjunto hidráulico de la bomba
Sellado del eje con cierre mecánico o con prensaestopas
Motores de 2, 4 y 6 polos, estándar IE3 hasta 1000 kW (IE4 bajo consulta)
Bastidor de acero soldado
Estado de suministro
Bomba con extremo del eje libre o acoplamiento o como grupo completo
Instrucciones de instalación y funcionamiento
Instrucciones de instalación y funcionamiento
Wilo-Atmos TERA-SCH
| | |
| --- | --- |
| Referencia | 6088794 |
| Edición | 2020-10 |
| Formato de página | 209.9 x 297.0 mm |
| Número de páginas | 104 |
PDF (8 MB)