Wilo-Rexa MINI3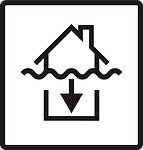 The reliable wastewater and sewage pump for household and groundwater drainage.
Wilo-Rexa MINI3-V05
The reliable wastewater and sewage pump for household and groundwater drainage.
The Wilo-Rexa MINI3 is the ideal submersible pump for standard sewage in site drainage and domestic situations. It's 40 mm free ball passage makes it suitable for pumping wastewater and sewage free of faeces. The pump can be used flexibly for both stationary and portable wet well installations. The optimised hydraulics provide high levels of reliability for universal application in the pumping of a diverse range of fluids. It's compact design means it can even be installed in narrow drainage pits. The oil-filled sealing chamber and a double seal allow for longer maintenance intervals. Direct access to the most important components makes carrying out maintenance work very convenient.
---
Your advantages
High efficiency and operational reliability thanks to the optimised hydraulics.
Easy installation – even in narrow drainage pits – thanks to its lightweight, compact design with integrated condenser and threaded flange with hose nozzle.
Reliable use in a variety of drainage applications thanks to the corrosion-free impeller and sealed cable inlet.
Longer maintenance intervals thanks to the high-volume sealing chamber and double seal.
Quick maintenance facilitated by direct access to the sealing chamber.
---
Design
Submersible pump for stationary and portable wet well installation in intermittent operation.
Application
The pump can used inside and outside of buildings.
Liquid
For the pumping in household (domestic) areas of:
Sewage without faeces
Wastewater (with small amounts of sand and gravel)
Equipment/function
Self-switching thermal motor monitoring
Capacitor integrated in motor
With float switch
Typekey
Example:

Rexa MINI3-V05.09/M05-524/A-10M-AU

Rexa

Submersible sewage pump

MINI3

Series

V

Vortex impeller

05

Nominal size of discharge port: G 2 IG

09

Max. delivery head in m

M

Mains connection version:

M = single-phase alternating current (1~ AC)
T = three-phase alternating current (3~ AC)

05

Value/10 = rated power P2 in kW

5

Mains frequency:

24

Code for rated voltage:

22 = 220 V
23 = 230 V
24 = 240 V

A

Electrical equipment:

P = with plug
A = with plug and float switch

10M

Length of connection cable

AU

Plug version: Type I
Technical data
Mains connection: 1~240 V, 50 Hz
Submerged operating mode: S1
Non-immersed operating mode: S3 15%
Protection class: IP68
Insulation class: F
Fluid temperature: 3 ... +40 °C (37 ... 104 °F)
Materials
Hydraulics housing: Grey cast iron
Impeller: composite
Motor housing: Stainless steel
Sealing:

On pump side: SiC/SiC
On the motor side: NBR

Static: NBR
Shaft end: Stainless steel
Construction
Sewage pump with vortex impeller. Discharge port with vertical threaded connection and pre-assembled hose nipple. Pump housing made of grey cast iron, impeller made of plastic. Surface-cooled single-phase motor (operating capacitor integrated) with self-switching thermal motor monitoring. Motor housing made of stainless steel. Oil-filled sealing chamber with double sealing: rotary shaft seal on motor side, mechanical seal on pump side. Connection cable (detachable) with float switch and type I plug.
Scope of delivery
Pump
Hose nozzle (pre-assembled)
Installation and operating instructions
Commissioning
For outdoor operation, the mains connection must be safeguarded by a residual-current device with a trigger current of 30 mA (in accordance with IEC 60335-2-41)!