Stratos 30/1-8
Stratos 30/1-8
Data sheet
Hydraulic data
Maximum operating pressure PN

10 bar

Max. delivery head H

8.00 m

Max. volume flow Q

8.8 m³/h

Minimum suction head at 50 °C

3

Minimum suction head at 95 °C

10

Minimum suction head at 110 °C

16

Min. fluid temperature Tmin

-10 °C

Max. fluid temperature Tmax

110 °C

Min. ambient temperature Tmin

-10 °C

Max. ambient temperature Tmax

40 °C
Motor data
Energy efficiency index (EEI)

0.20

Mains connection

1~230 V ±10%, 50/60 Hz

Min current Imin

0.13 A

Max current Imax

1.10 A

Min. speed nmin

1400 rpm

Max. speed nmax

3700 rpm

Power consumption P1 min

9.0 W

Power consumption P1 max

125.0 W

Emitted interference

EN 61800-3;2004+A1;2012 /residential area (C1)

Interference resistance

EN 61800-3;2004+A1;2012 /industrial environment (C2)

Threaded cable connection

1 x PG7

Insulation class

F

Protection class

IPX4D
Materials
Pump housing

EN-GJL-200

Impeller

PPE-GF30

Shaft

1.4122

Bearing

Carbon-graphite
Installation dimensions
Pipe connection on the pressure side RPD

G 2

Pipe connection on the suction side RPS

G 2

Port-to-port length l0

180 mm
Information for order placements
Brand

Wilo

Product description

Stratos 30/1-8

EAN number

4016322891802

Article number

2069759

Net weight, approx. m

4 kg

Gross weight, approx. m

4.8 kg

Length with packaging

400 mm

Height with packaging

263 mm

Width with packaging

300 mm

Packaging property

Transport packaging

Packaging type

Cardboard box

Minimum order quantity

1
Tender text
Wilo-Stratos high-efficiency pump
electronically controlled,
Glandless circulation pump with minimum operating costs, for pipe installation. Can be used for all HVAC applications (-10 °C to +110 °C). With built-in electronic power control for constant/variable differential pressure. Standard-equipped thermal insulation shells. One-button manual operation level as standard, for:
Pump On/Off
Selecting the control mode:

dp-c (differential pressure constant )
dp-v (differential pressure variable)
dp-T (differential pressure temperature-controlled) by means of IR-Monitor/IR-Module/IR-Stick, Modbus, BACnet, LON or Can
Q-Limit to restrict the maximum volume flow (setting only via IR-Stick)
Manual control mode (setting constant speed)

Automatic setback operation (self-learning)
Setpoint or speed adjustment
Graphical pump display with rotatable display horizontal and vertical module mounting, for display of:
Operating status
Control mode
Differential pressure or rotation speed setpoint
Fault and alarm signals
Synchronous motor using ECM technology with very high efficiency and high starting torque, automatic deblocking function and built-in full motor protection.
Fault signal light, potential-free collective fault signal, infrared interface for wireless communication with Wilo IR-Monitor/IR-Stick operating and service device.
Plug-in slot for Wilo Stratos IF-modules with interfaces for building automation (BA) or dual pump management (accessories: IF-modules Stratos Modbus, BACnet, LON, CAN, PLR, Ext.Aus, Ext.Min, SBM, Ext.Aus/SBM or DP).
Pump housing made of cast iron with cataphoretic coating, impeller made of glass-fibre reinforced plastic, stainless steel shaft with metal impregnated carbon plain bearings.
For flange-end pumps - flange versions:
Standard version for pumps DN 32 to DN 65: Combination flange PN 6/10 (flange PN 16 acc. to EN 1092-2) for counter flanges PN 6 and PN 16
Standard version for pumps DN 80 / DN 100: Flange PN 6 (configured for PN 16 acc. to EN 1092-2) for counter flange PN 6
Special version for pumps DN 32 to DN 100: Flange PN 16 (acc. to EN 1092-2) for counter flange PN 16
Operating data
Fluid media

Water

Maximum operating pressure PN

10 bar

Minimum suction head at 50 °C

3

Minimum suction head at 95 °C

10

Minimum suction head at 110 °C

16
Motor data
Energy efficiency index (EEI)

0.20

Emitted interference

EN 61800-3;2004+A1;2012 /residential area (C1)

Interference resistance

EN 61800-3;2004+A1;2012 /industrial environment (C2)

Mains connection

1~230 V, 50/60 Hz

Power consumption P1 max

125.0 W

Min. speed nmin

1400 rpm

Max. speed nmax

3700 rpm

Protection class motor

IPX4D

Threaded cable connection

1 x PG7
Materials
Pump housing

EN-GJL-200

Impeller

PPE-GF30

Shaft

1.4122

Bearing

Carbon-graphite
Installation dimensions
Pipe connection on the suction side RPS

G 2

Pipe connection on the pressure side RPD

G 2

Port-to-port length l0

180 mm
Information for order placements
Brand

Wilo

Product description

Stratos 30/1-8

Net weight, approx. m

4 kg

Article number

2069759
Wiring diagram
1~230V, 50/60 Hz; 1~230 V, 50/60 Hz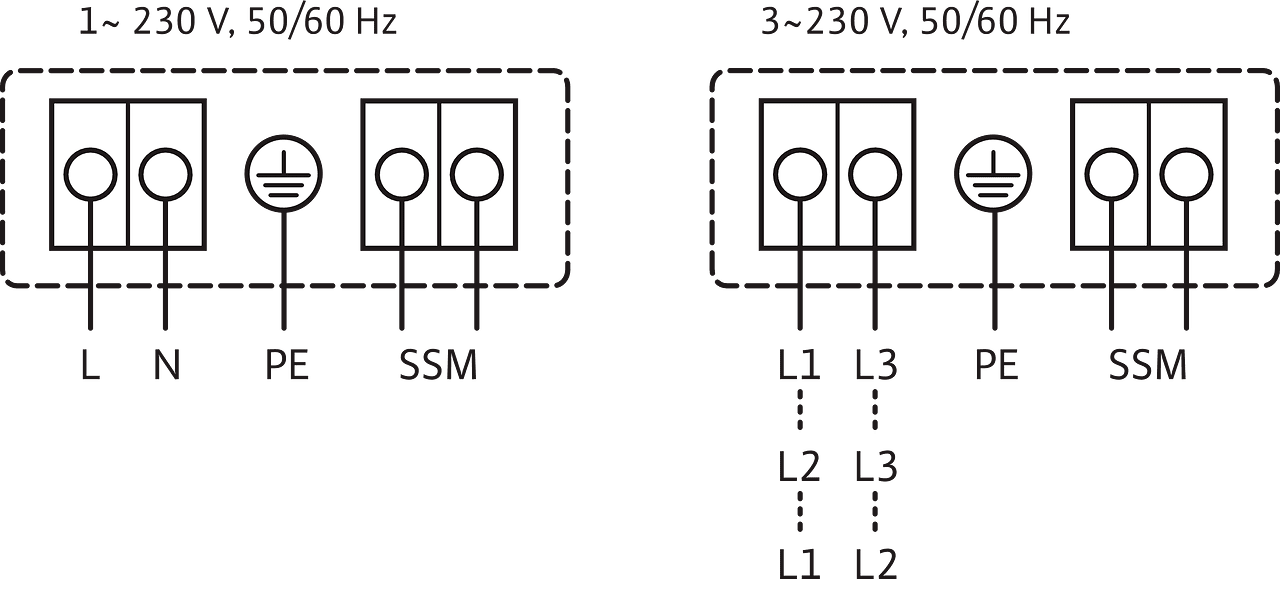 SSM:
Collective fault signal

(NC contact in accordance with VDI 3814, load capacity 1 A, 250 V ~)
Standard: 1~230 V, 50/60 Hz
Option: 3~230 V, 50/60 Hz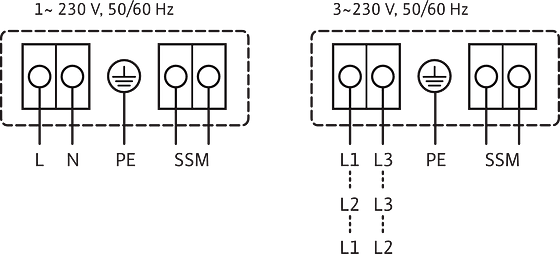 Ordering information
Information for order placements
Brand

Wilo

Product description

Stratos 30/1-8

EAN number

4016322891802

Article number

2069759

Gross weight, approx. m

4.8 kg

Net weight, approx. m

4 kg

Overall length L

180.0 mm

Height without packaging H

260 mm

Colour

green/black

Packaging property

Transport packaging

Packaging type

Cardboard box

Number per layer

8

Width without packaging L

203.0 mm

Minimum order quantity

1

Pieces per pallet

32
Downloads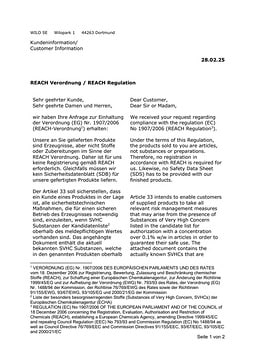 REACH regulation
| | |
| --- | --- |
| Edition | 2018-10 |
| Page format | 209.9 x 296.7 mm |
| Number of pages | 4 |