TWI 4"
TWI 4"
Stainless Steel Submersible Well Pumps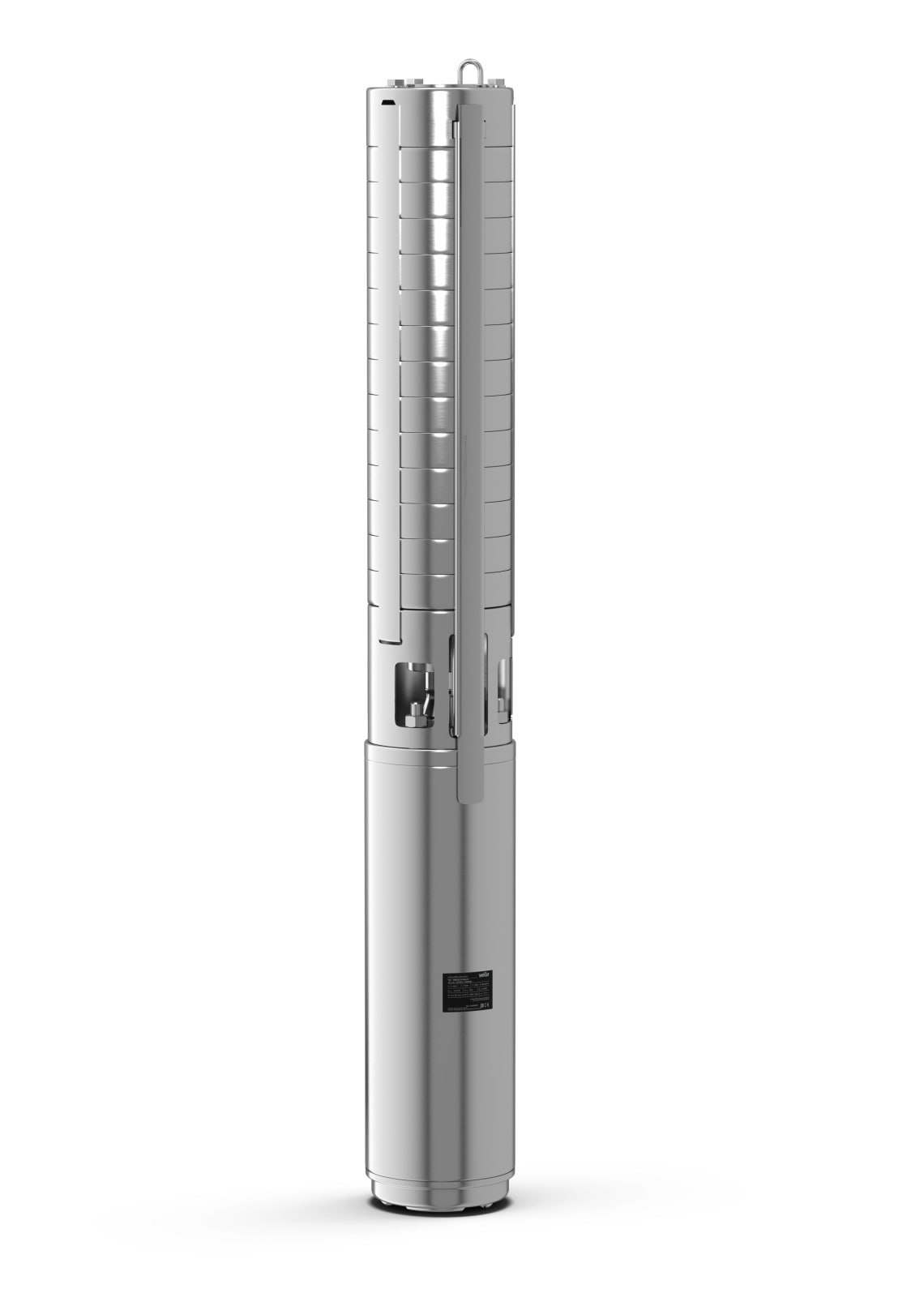 Application
Potable Water Supply
Irrigation
Municipal
Pressure Boosting
Agriculture
Industrial Process
Max. Flow: 110 USGPM
Max. Head: 2,200 feet
Features & Benefits
Motors and pump ends certified to NSF/ANSI 61
Vertical and horizontal installation possible
Motors up to 250 HP
Control boxes and VFD's available
NEMA standard mounting specs
High quality shaft bearings
Check valve standard on all model
Stainless Steel Construction
Additional models available on request


Technical Data
Electrical Connection: 1~115/230v3~230/460/575v
Temp Range: 37°F to 122°F (3°C to 50°C)
Max Sand Content: 50 ppm
Max Immersion Depth: 1000'
Protection Class: IP 68

Materials of Construction
Stainless Steel Construction
Carbon / Graphite / PTFE Stop Ring
Stainless Steel / NBR Neck Ring
NBR Bearing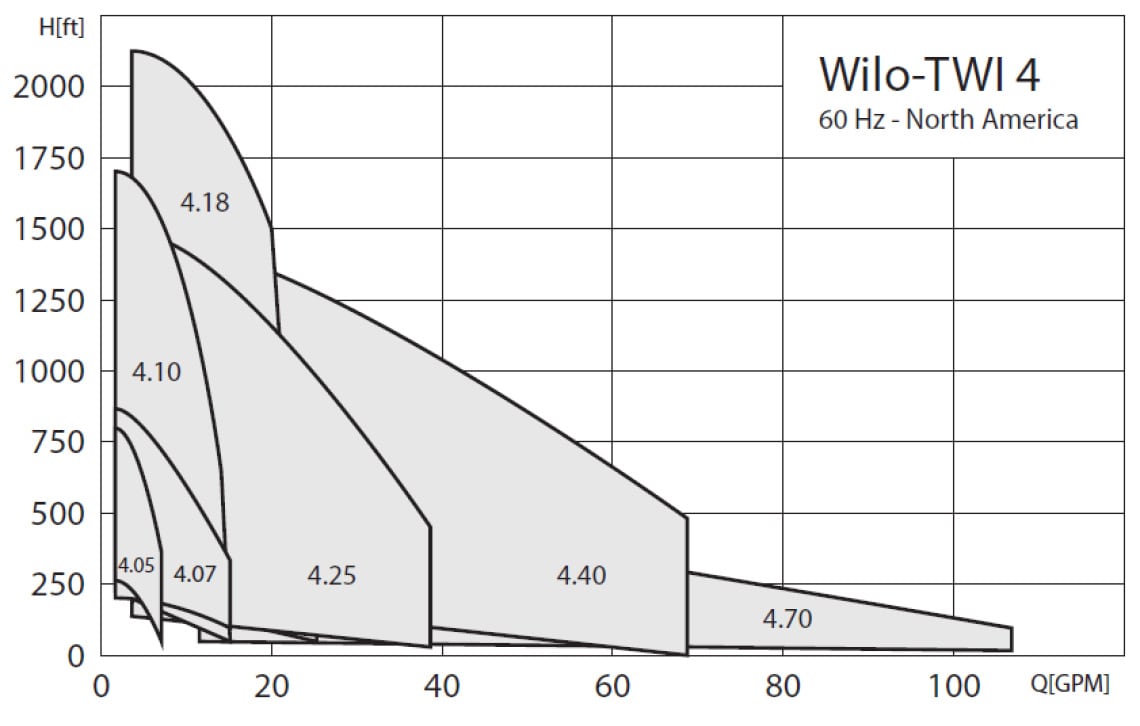 Installation & Operation Manual
TWI IOM
Brochure
Submersible Pumps & Motors
Brochure
TWI Series Brochure
Data Booklet
4" Submersible Data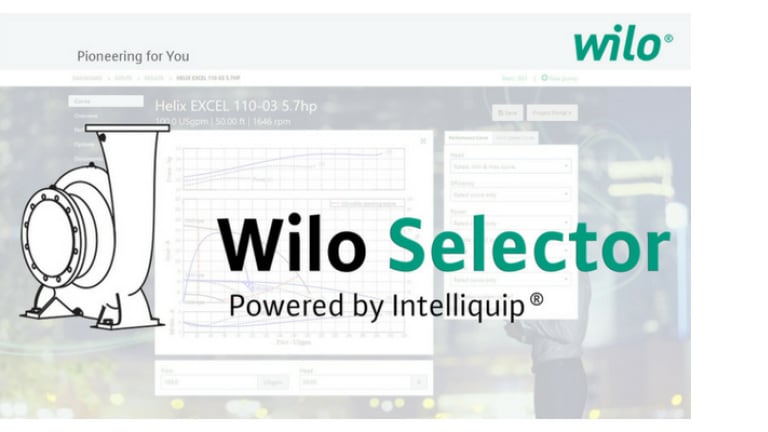 Wilo Selector
We are pleased to announce the launch of a brand new, redesigned selection software powered by Intelliquip®!
Click the link below to register/sign-in to get started:
Find your Wilo representative
Click below to get in touch with your local Wilo supplier: