Cooling, air-conditioning
Using controlled ventilation for feel-good climate
A pleasant indoor climate underlies productivity and a sense of well-being. Climate control must be adjusted by precisely matching the temperature, atmospheric humidity and air circulation to the various ways in which the rooms will be utilised. An office building requires different climate control to a hospital or factory building.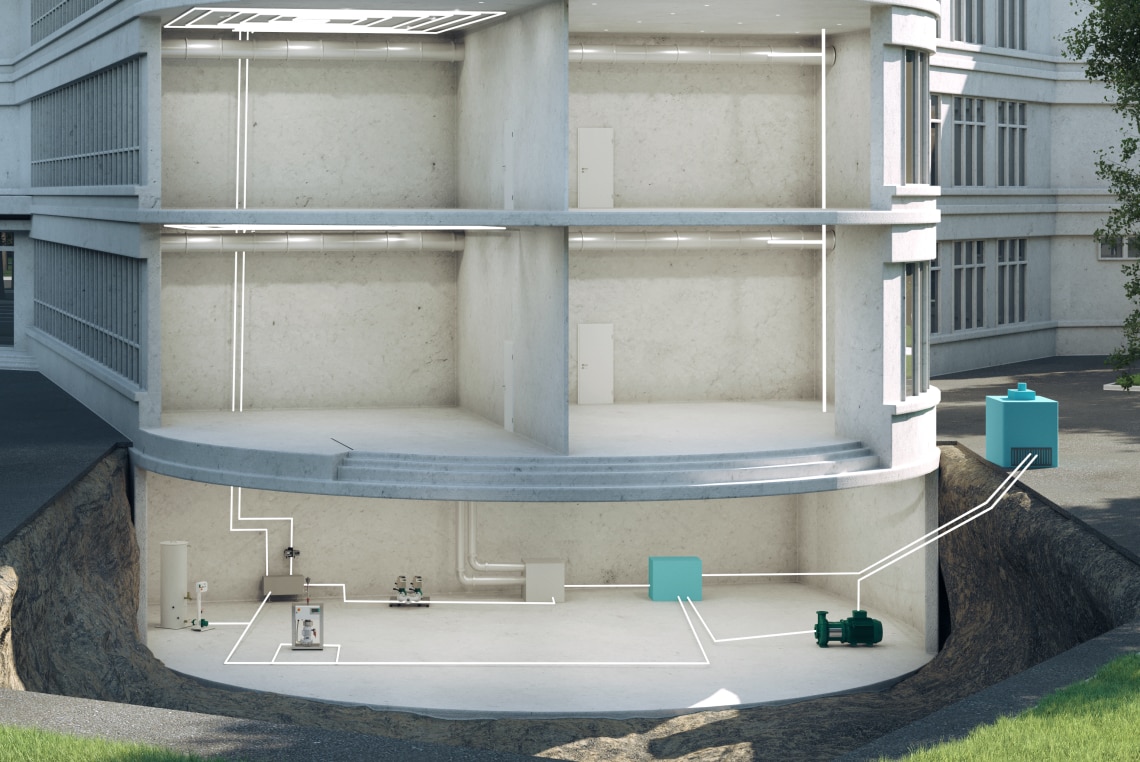 Customised pump solutions for any air-conditioning application
Individual living comfort means being able to choose the temperature within your own four walls yourself, irrespective of the outdoor temperature. Air-conditioning systems operated with Wilo high-efficiency pumps ensures maximum comfort with low electricity costs. For air-conditioning systems installed below the backflow level, Wilo also has a suitable solution to offer: a Wilo condensate lifting unit for removing the resulting condensate.
For air-conditioning systems in commercially used properties, we offer reliable and energy-saving high-efficiency pumps that are certainly ready for building automation. Air-conditioning systems installed below the backflow level need to have a condensate lifting unit in order to remove the accumulating condensate. Wilo offers tailor-made and high-quality solutions for precisely this application.
Cooling and air-conditioning applications as a unique challenge
Cool rooms pose particular challenges for building services. Wilo offers special solutions for cooling systems in commercial buildings. Powerful, reliable and frugal in operation thanks to highly efficient technology.
For air-conditioning or cooling systems installed below the backflow level, Wilo offers condensate lifting units tailored to the project.