Wastewater transport
Reliable and sustainable system solutions for sewage transport
The solids content in sewage has been continuously rising and has become more aggressive and greasy. This calls for innovative technologies to transport sewage. Heavy-duty and durable pumps from Wilo ensure fast, convenient and reliable drainage.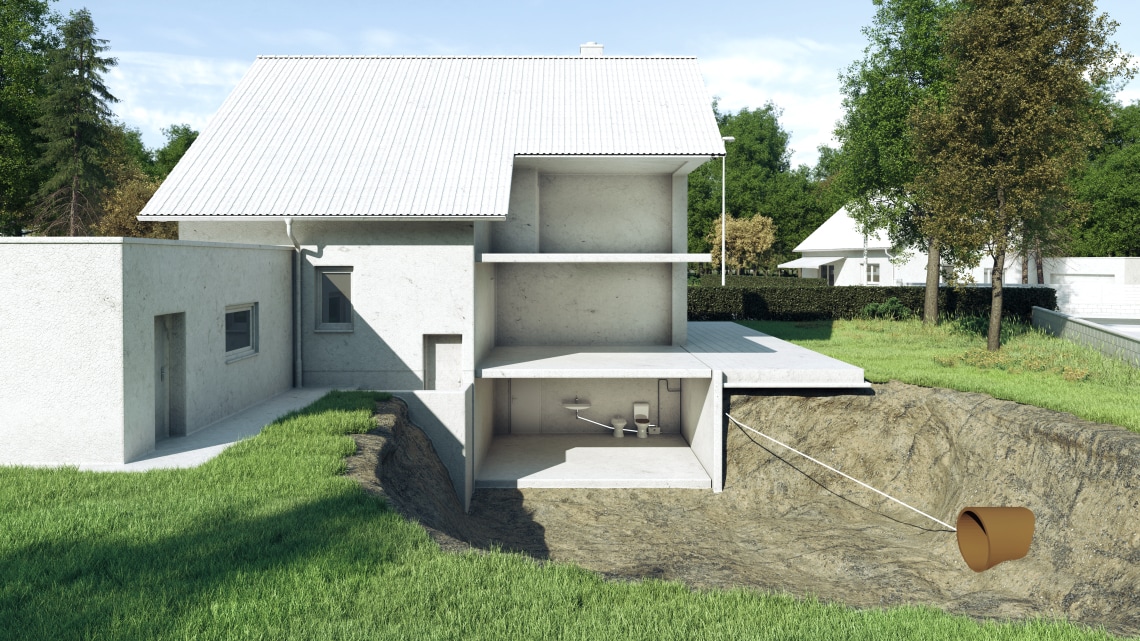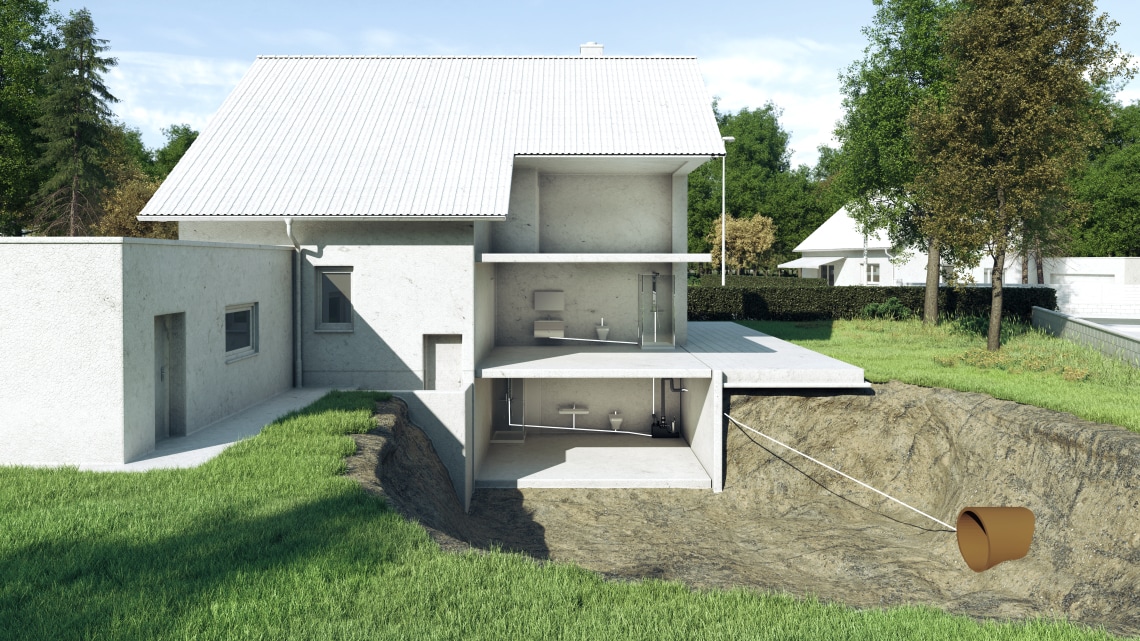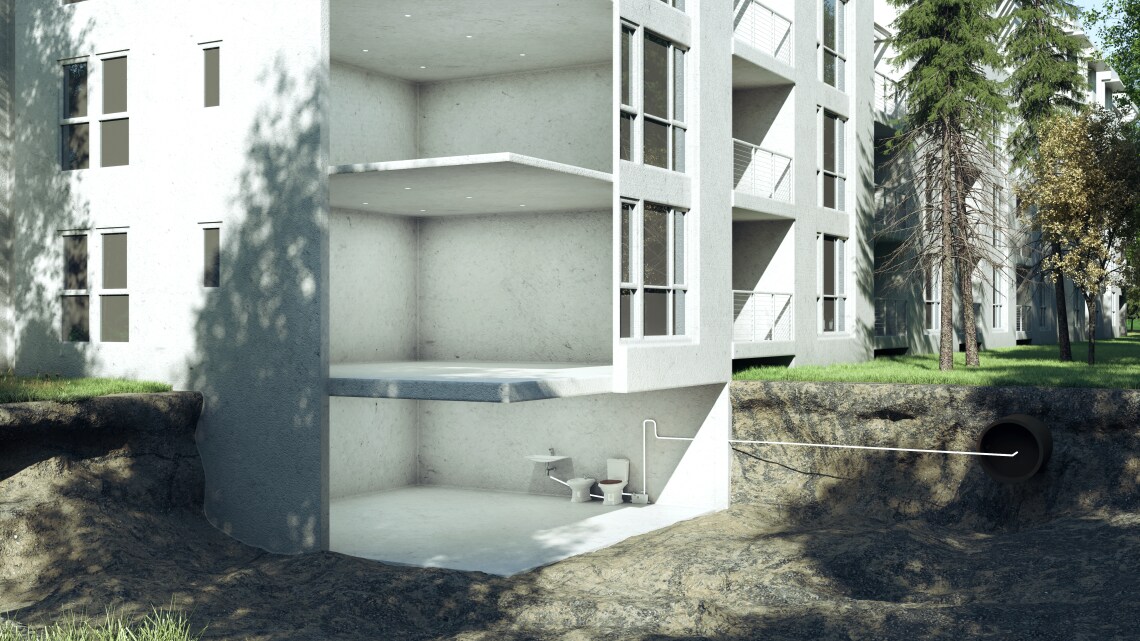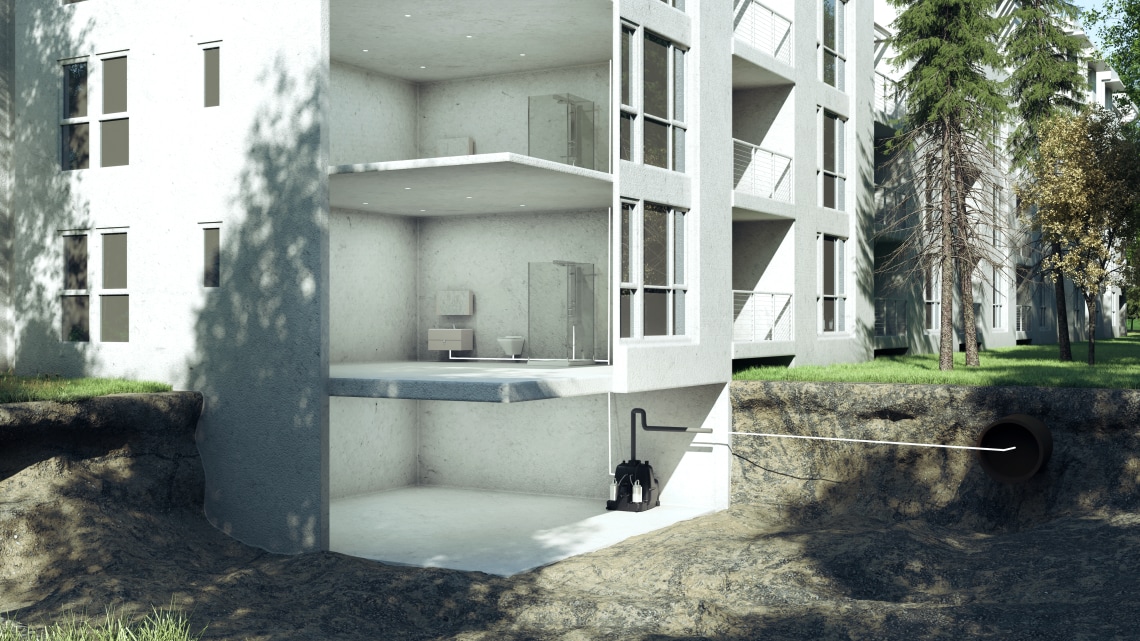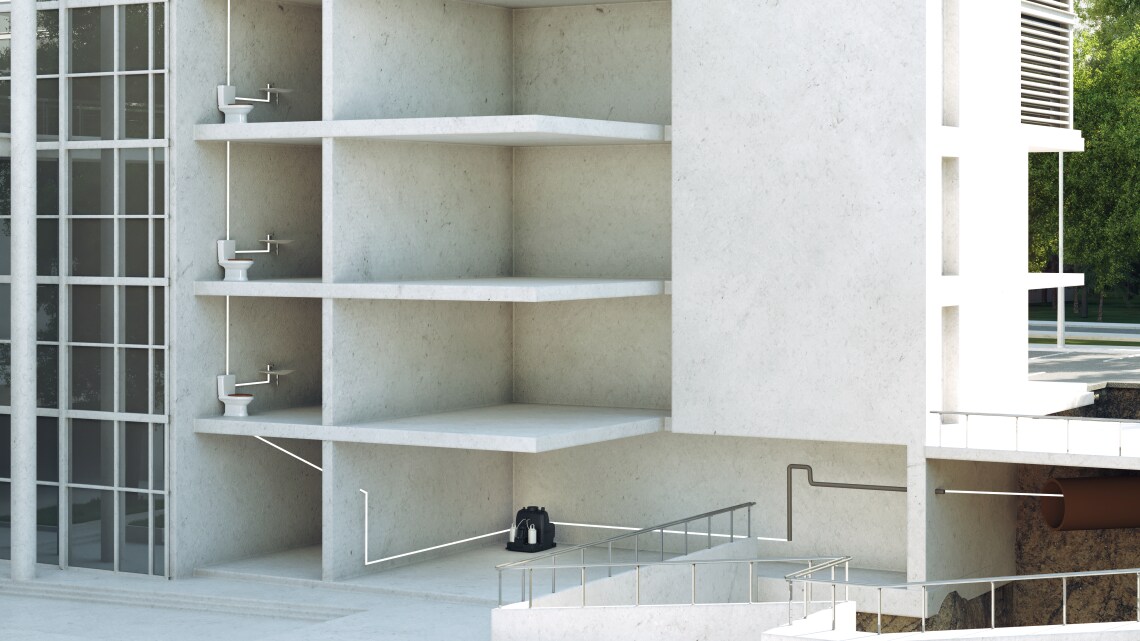 Flexible systems for sustainable development
When it comes to sewage disposal for apartment blocks or public buildings, we have to take into account the large fluctuations in inflow and the varying solid matter content. In addition to this, legislators have set strict limits on the configuration of technical solutions. This poses tighter restrictions on the flexibility of systems.
Intermediate pumping station and collective pumping station
Whether you transport sewage to a collective pumping station by means of gravity drainage and then pump it from there directly to the wastewater treatment plant or you use intermediate pumping stations to improve cost efficiency: we're sure to have the right solution for your needs. Self-cooling submersible sewage pumps from the Wilo-EMU FA series in dry or wet well installation guarantee reliable transportation of large volume flows. Innovative hydraulic designs cope with the increasing solids content. And Wilo-RexaBloc also provides you with an attractively priced solution for pumps in dry well installation with a standard motor.