Wilo-Atmos TERA-SCH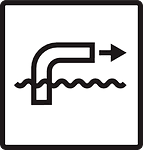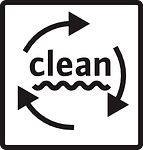 Pumpe med aksialt delt hus, som sørger for en sikker drift og energieffektiv transport af store flowmængder takket være vidtstrakte fordelernet.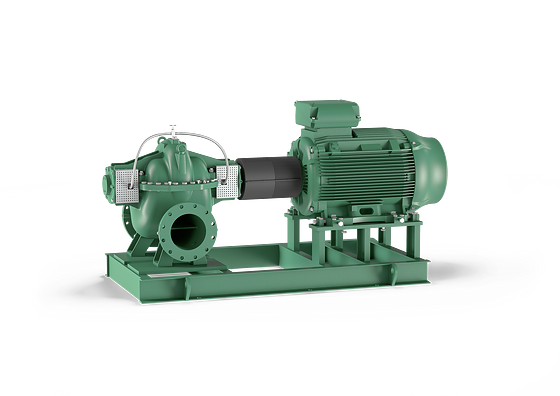 Wilo-Atmos TERA-SCH
Pumpe med aksialt delt hus, som sørger for en sikker drift og energieffektiv transport af store flowmængder takket være vidtstrakte fordelernet.
Wilo-Atmos TERA-SCH, som er en pumpe med aksialt delt hus, sørger for driftssikker vandforsyning 365 dage om året og samtidig lave driftsomkostninger. Det vedligeholdelsesvenlige design og den høje virkningsgrad i hele pumpekurveområdet sikrer en energieffektiv drift med minimal slitage og bidrager til konstant vandforsyning.
---
Dine fordele
Sikker permanent drift, som sørger for en effektiv drikkevandsforsyning via vidtstrakte ledningsnet - kan individualiseres præcist til dine krav
Reduktion af energiomkostningerne takket være en høj samlet virkningsgrad
Forenkling og afkortning af tilpasningsprocessen takket være tolerant kobling og motorindstillingsanordning
Øget driftssikkerhed takket være velfungerende hydraulik med minimale vibrationer og lavt støjniveau
Reduceret kavitationstendens i kraft af optimeret NPSH-reaktion
Mindre pladsbehov takket være kompakt konstruktion
Fås også som certificeret drikkevandsversion. Efter ønske med Ceram CT-belægning, som også er godkendt til drikkevand
Fås efter ønske med Ceram-CT-belægning - giver en effektivitetsstigning på op til 3 %
Standardflow på op til 4500 m³/h
---
Wilo-Atmos TERA-SCH –
the axially split case pump for reliable operation and energy-efficient transport of large volume flows through extensive distribution networks.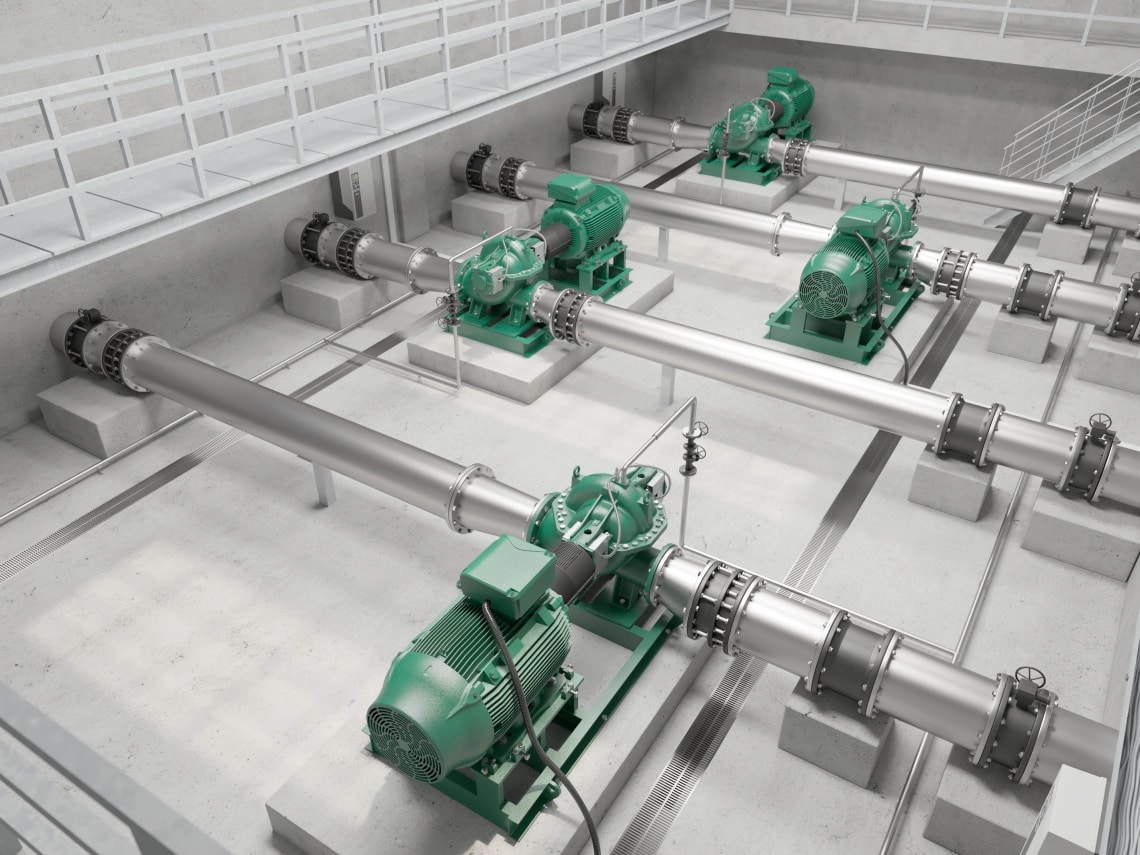 High-reliability, 24-hour continuous operation, 365 days a year
In industry, supplying water to municipalities, large-scale irrigation systems or industrial cooling towers is a highly complex procedure that must simultaneously meet the demands of uncompromising operational reliability, with a standard volume flow of up to 4,500 m³/h. The Wilo-Atmos TERA-SCH is tremendously powerful, and at the same time has been designed for reliable 24-hour continuous operation on 365 days a year. The innovative hydraulics design and perfect match of motor, hydraulics and electronics make efficient and reliable water supply a reality. Vibrations generated because of pumping operation and noise emissions have been significantly reduced. The NPSH value has also been optimised to counteract unwanted cavitation and the ensuing higher material stress.
Low energy costs
New, high-efficiency IE4 motors in combination with innovative hydraulics achieve high overall efficiency levels in operation, thus resulting in particularly low energy costs – at any duty point. Thanks to an optimization of the overall efficiency, the varied range of models enables individual adaptations to application demands and reductions in energy consumption, for instance by operating the system at lower speeds.
The Wilo-Atmos TERA-SCH is optionally available with the patented Ceram CT coating, which enables a further increase in efficiency by up to three per cent while simultaneously preventing potential corrosion.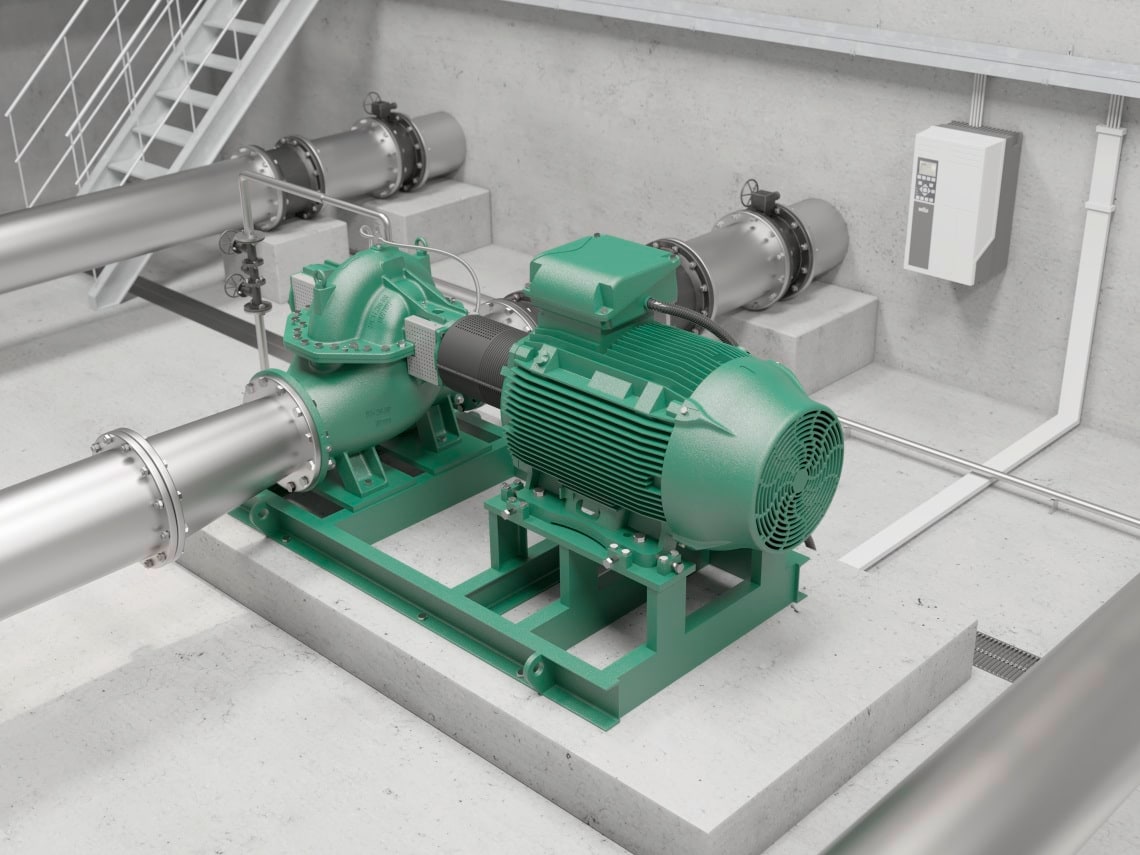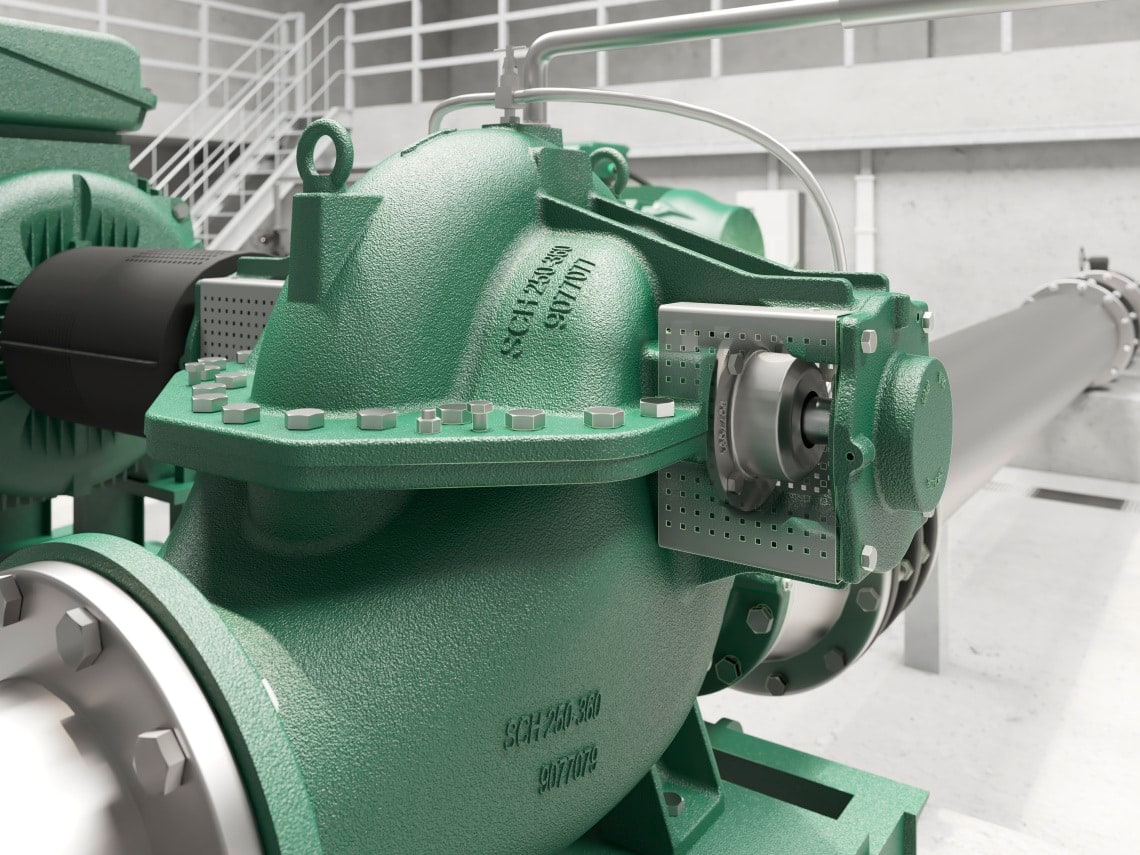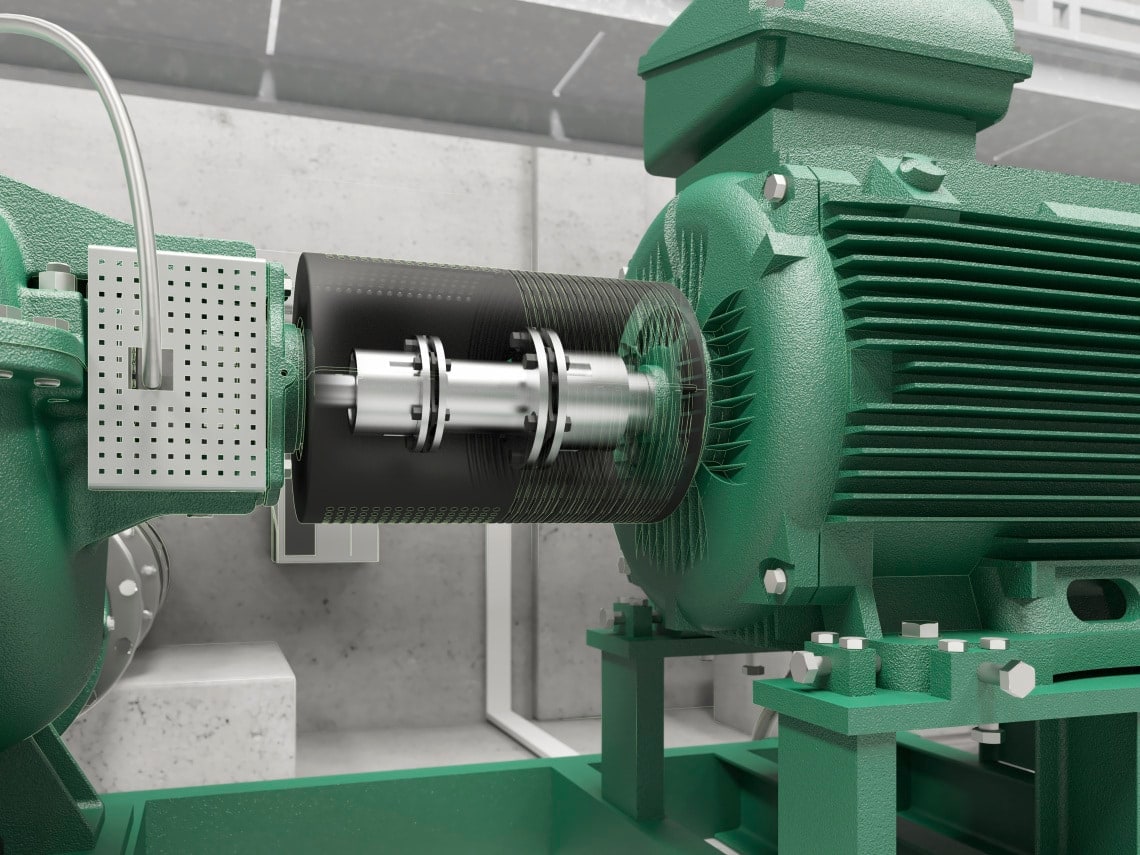 Easy installation and maintenance
Installing pumps of this size, which depending on the version, may weigh up to 5 metric ton, is a big challenge. The complex but mandatory alignment process has been simplified, thanks to a tolerant coupling and motor adjusting device. Pump units are available as clockwise and anti-clockwise variants for staggered installation in pumping stations.
Maintenance is made significantly easier thanks to the large, easily accessible openings. This generates considerable savings in terms of time, effort and costs.
Bearing can be removed without lifting the upper part of the casing to reduce the complexity of this operation.
Reduced water loss in the distribution network
Leakages in distribution networks are a major, yet unfortunately all too commonly occurring problem. Moreover, the leakage rate increases proportionately in relation to the pressure within pipes, causing massive water loss in some instances, particularly in large cities. Using variable-speed pumps significantly reduces the risk of leakages by preventing overpressure. The Wilo-TERA-SCH can optionally be fitted with the variable-speed Wilo-EFC frequency converter, enabling the pressure within pipes and/or distribution networks to be controlled. This prevents water loss and minimizes service costs.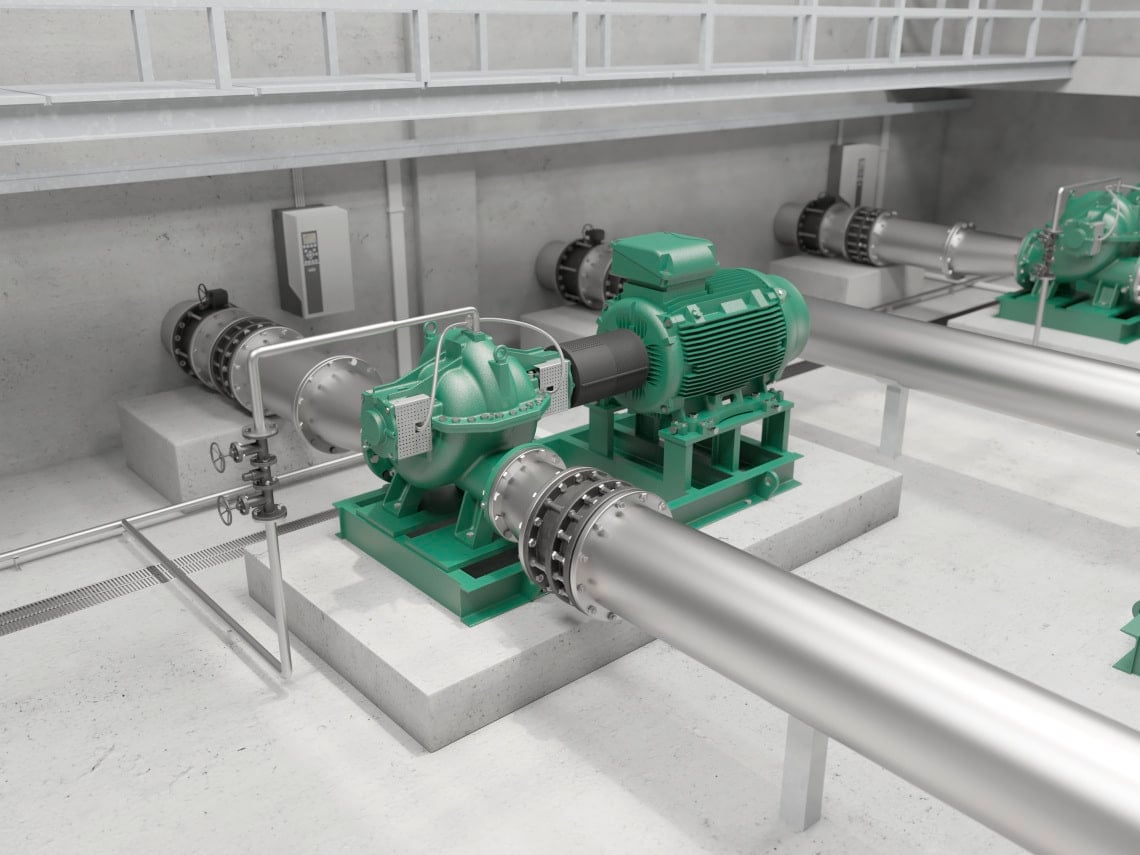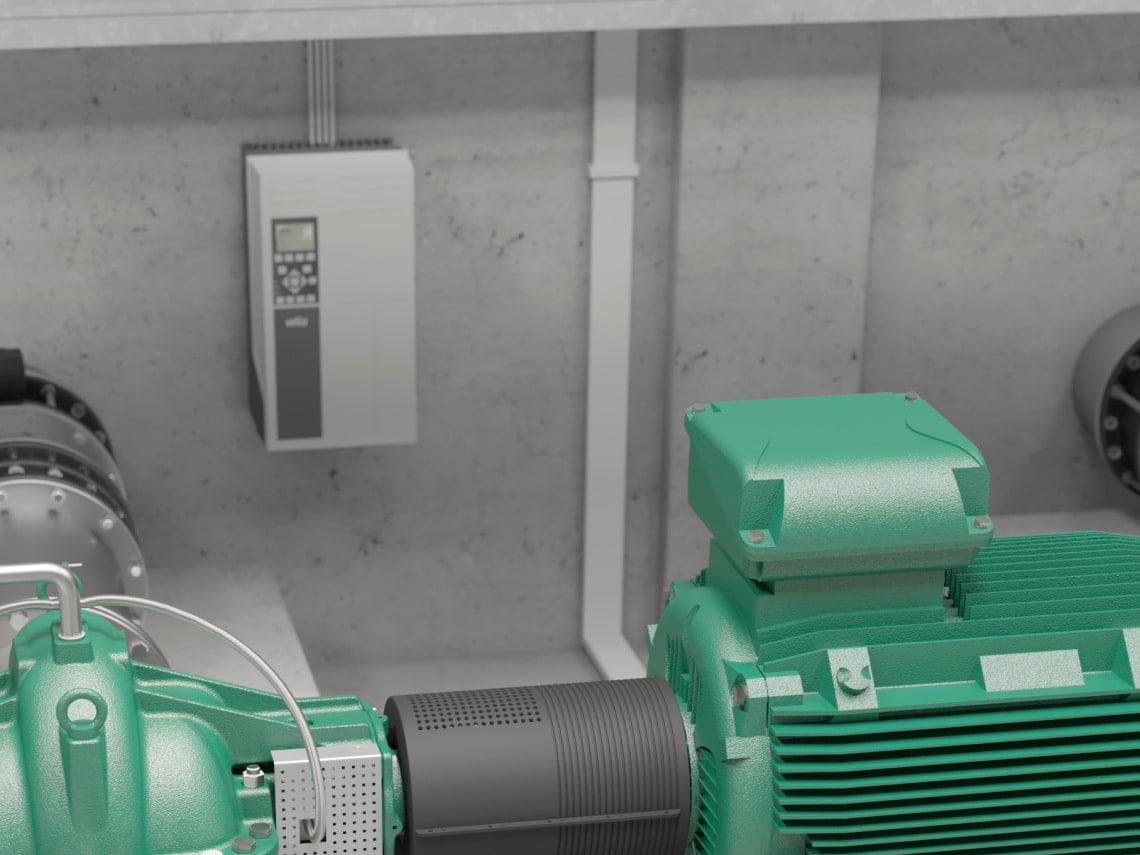 Fully transparent pump parameters
By combining the pump with the Wilo-EFC, you can control it using smart technology. The Wilo-Atmos TERA-SCH can be controlled by integrating it into an online-based network or cloud solution, enabling it to be managed along with other components of the mains water system in so-called 'smart cities'. This guarantees maximum transparency of all pump parameters, thus boosting everyday convenience for consultants, installers and operators.
Key Facts
Save up to 69 megawatts in one year*
Up to €126,000 in life cycle cost savings over 10 years*
Power consumption cut by up to 48,000 kWh and CO2 emissions reduced by up to 39 metric tons per year/pump*
* Comparing to the equivalent previous SCP model
FAQ
What are the advantages of axially split case pumps compared with end-suction pumps?
Axially split case pumps are arranged in an inline configuration in the piping, and they have been designed for 24/7 operation with limited maintenance. Axially split case pumps boast lower NPSH values.
Easy maintenance on the inside of the pump: Simply lift the upper housing cover to gain comprehensive access to the rotating elements; usually, the hydraulics efficiency is higher compared with pumps with axial inlet, thanks to the double inlet impeller.
No axial thrust, and lower vibrations compared with pumps with axial inlets thanks to the dual inlet and the positioning of the impeller between the 2 oversized bearings.
What are the benefits of coating inside the pump?
On average, coatings such as CERAM CT boost the pump's efficiency by 2.5 % and meet drinking water regulations.
---
Konstruktion
Pumpe med aksialt delt pumpehus monteret på bundramme
Anvendelse
Aftapning af ubehandlet vand, trykforøgelse og almindelig transport i kraftværker, vandværker og kommunale drikkevandsforsyningsnet
Køle- og brugsvandsforsyning i kraftværker og industrianlæg
Vanding inden for kommercielt landbrug
Pumpning af opvarmningsvand (i Tyskland i henhold til VDI 2035) og vand-glykol-blandinger
Typekode
| | |
| --- | --- |
| Eksempel | Atmos TERA-SCH 250/360-75/4-L1 |
| Atmos | Produktfamilie |
| TERA | Seriebetegnelse |
| SCH | Pumpe med aksialt delt hus, vandret |
| 250 | DN til trykflange |
| 360 | Nominel pumpehjulsdiameter [mm] |
| 75 | Mærkekapacitet P2 [kW] |
| 4 | Antal poler |
| L1 | Variantkode (L1 = bronze-pumpehjul) |
Tekniske data
Medietemperatur -20°C til +120°C
Nettilslutning 3~400 V, 50 Hz
Nominelle diametre

på indsugningssiden: DN 150 til DN 600
På tryksiden: DN 125 til DN 450

Maks. driftstryk: PN10, PN16
Materialer
Pumpehus: EN-GJL-250
Pumpehjul: EN-GJL-250 / G-CuSn10 / GX5CrNiMo19-11-2
Aksel: X12Cr13
Konstruktion
Centrifugalpumpe med aksialt delt hus, fås i et-trins version
Levering som komplet aggregat (pumpe med kobling, koblingssikring, motor og grundplade) eller uden motor eller kun pumpehydraulik
Akseltætning med glideringstætning eller pakdåse
2-, 4- og 6-polede motorer; IE3-standard op til 1000 kW (IE4 på forespørgsel)
Svejset stålramme
Leveringstilstand
Pumpe med fri akselende eller med kobling eller som komplet enhed
Monterings- og driftsvejledning
Monterings- og driftsvejledning
Wilo-Atmos TERA-SCH
| | |
| --- | --- |
| Artikelnummer | 6088794 |
| Udgave | 2020-10 |
| Sideformat | 209.9 x 297.0 mm |
| Sidetal | 100 |
PDF (8 MB)