The number of people living in cities worldwide will double to around seven billion by 2050. It goes without saying that their resource consumption, CO2 emissions and waste production cannot also be allowed to double. In other words, new urban concepts are vital. With this in mind, the Fraunhofer companies are addressing the question of how to make cities fit for the future in a project entitled "Morgenstadt – City of the Future".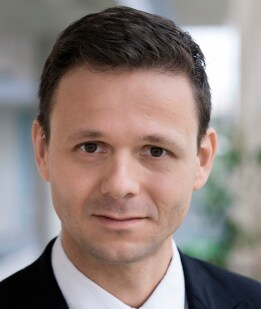 We are living in the age of the metropolis. Cities will have to reinvent themselves if they are to absorb the arrival of millions of new residents. How will the ideal city of the future look?
There is no such thing as the "ideal city of the future". Every city is unique and a product of its people, its history, its geography and its economy. This demands local answers to global challenges. However, there are some tools and solutions that can help all cities. In addition to fields of action in areas such as urban planning, infrastructure, civic participation, mobility technology and digitalisation, the most important thing is agility. In my mind, this describes the ability to think ahead and integrate innovations into your planning while maintaining a systematic, holistic view of your city. It is the ability to work in close cooperation with the business and research communities and your citizens. And the ability to reinvent yourself on the basis of your own strengths.
More and more people want to live in a space that is limited. Is it even possible to resolve these immense urban challenges – ecologically, socially and infrastructurally?
Digitalisation is what will allow us to rethink the concept of the city and leverage efficiency potential that was previously beyond our reach. Does every resident of a city really need their own car? No. The digital integration of public transportation and car-sharing systems will allow us to offer state-of-the-art individual mobility. Does supplying a metropolis really mean large-scale industrialised farms in the countryside? No. Vertical farming will allow residents to be supplied with fruit and vegetables, thereby saving on transport costs, pesticides and water. Does a municipal energy system rely on centralised fossil-fuel power plants? No. Digitally networked, decentralised solutions will lead to improved harmonisation between energy consumption and renewable energy supply.
Are there already corresponding pilot projects and innovative solutions in urban development?
A large number of pioneering pilot projects are now in progress around the world. The Morgenstadt initiative has helped to get many of them off the ground. In Manchester, for example, we are creating an energy self-sufficient neighbourhood in the city centre. In Munich, Vienna and Lyon, the "Smarter Together" project is establishing and networking energy-efficient buildings, the charging infrastructure for electric vehicles and an intelligent street lighting infrastructure. In Reutlingen and Chemnitz, we are using the "Smart Urban Services" to trial the creation of digital services using lots of sensors in public sensors. The list is practically endless.
Which cities are already particularly future-oriented?
Thanks to programmes like the EU funding instrument "Smart Cities and Communities", more than 50 cities throughout Europe are already in the process of developing or implementing future-oriented smart city strategies. In addition to established pioneers like Amsterdam, Barcelona and London, the most exciting approaches right now are coming from Eindhoven, in my opinion. The city has found pioneering ways of meeting its needs using the options provided by new technologies. Another extremely good example is the city of Karlsruhe, which took first place in our Morgenstadt index. With a dedicated department for digitalisation, it has become a pioneer in the field of urban digital transformation.