Mumbai monsoon
Mumbai, India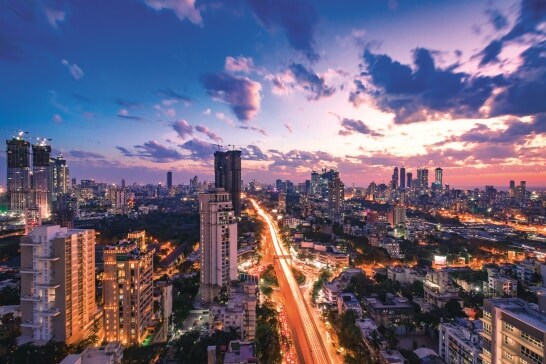 Wilo sustainability goal: 7.5%
We are increasing our provision of innovative water solutions by 7.5 percent per year.
With around 25 million inhabitants, Mumbai is the world's sixth-largest metropolitan region. It is the economic centre of India and the country's most important port. Located in the tropics, 95 percent of the city's annual precipitation falls in just four months. In response to the repeated catastrophic flooding that had resulted from the summer monsoon weather in the past, Mumbai became the only Indian city to date to construct storm water pumping stations. They are fitted with 29 Wilo axial submersible pumps, each of which is six metres in height and can pump out 6,000 litres of water – every second.
Hamburg Wasser
Hamburg, Germany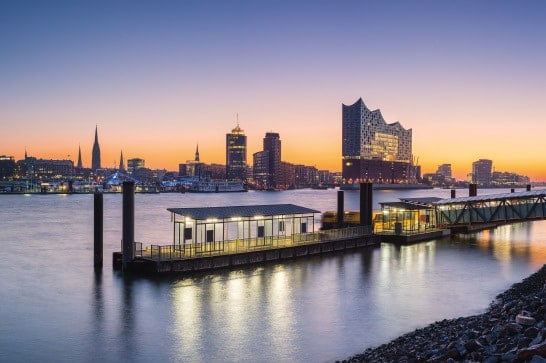 Wilo sustainability goal: 35%
We are expanding our smart water system portfolio by 35 percent.
The proportion of solid and fibrous matter in waste water is increasing continuously. This means pumps quickly get blocked and malfunction – like in the Billstedt area of Hamburg. The solution is intelligent: the Wilo-Rexa SOLID-Q with Nexos intelligence, the smart submersible waste water pump from Wilo. It ensures maximum operational reliability and energy efficiency for the operator, HAMBURG WASSER. The pump is compatible with existing systems and easy to connect and can be monitored remotely. It also identifies blockages automatically. All in all, this results in remarkable system efficiency of over 90 percent.
Lakhta Center
St. Petersburg, Russia
Wilo sustainability goal: 50 million tonnes
We are reducing CO2 emissions by 50 million tonnes.
At 462 meters, the Lakhta Tower in St. Petersburg is the tallest building in Europe. Gazprom's glass headquarters has been awarded LEED® Platinum certification for its outstanding energy efficiency. This is thanks in large part to over 530 high-efficiency Wilo pumps of the latest generation, which are used for a wide range of water applications at the skyscraper.
Central Bank
Dublin, Ireland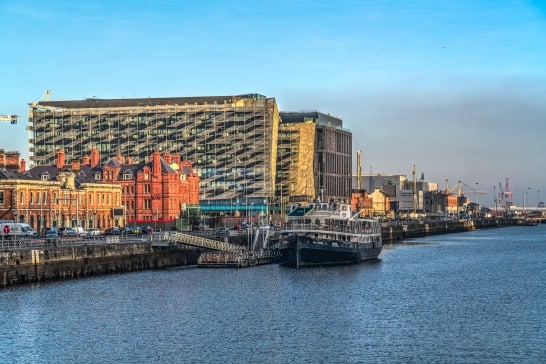 Wilo sustainability goal: 1.8 TWh
We are saving 1.8 TWh of energy through the use of high-efficiency pumps.
The Central Bank of Ireland has moved into new headquarters right on the waterfront. More than 1,400 people work at North Wall Quay in Dublin. The eight-storey building was designed with energy and resource efficiency in mind. It also holds BREEAM certification, the most widely established distinction for sustainable construction. Among other things, this is thanks to highly efficient IE4 pumps from Wilo, which are responsible for heating and cooling, cold water, and rainwater recycling.
Water supply
Windhoek, Namibia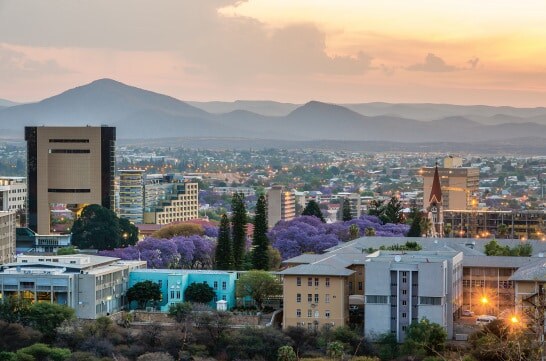 Wilo sustainability goal: 100 million
We are facilitating better access to clean drinking water for 100 million people.
Periods of drought have consistently led to water shortages in Windhoek in the past. In 2016, the Namibian capital found itself facing a water emergency. The city took this as motivation to improve its water supply. Wilo-Actun ZETOS K8 borehole pumps were installed in order to pump water from underground into the city infrastructure. As well as being the most efficient pump in its class, the ZETOS is extremely low-maintenance and operationally reliable, making it especially suitable for challenging infrastructure projects.
Noginsk site
Noginsk, Russia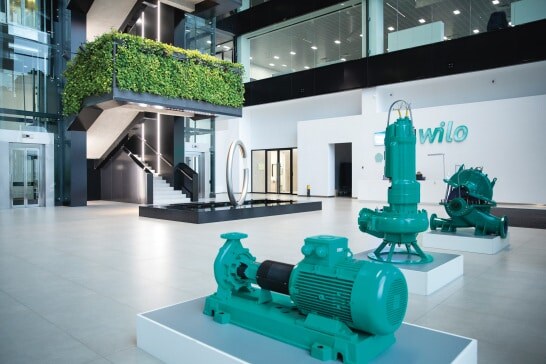 Wilo sustainability goal: 90%
We are increasing the recycling rate at our sites to 90 percent.
One of the key tasks of sustainable economic activity is to reduce material consumption. This includes increasing the recycling rate in order to keep materials in the resource cycle. The Wilo Group is continuously increasing the recycling rate at all of its sites with the aim of reaching 90 percent.
Water extraction
Darlington, UK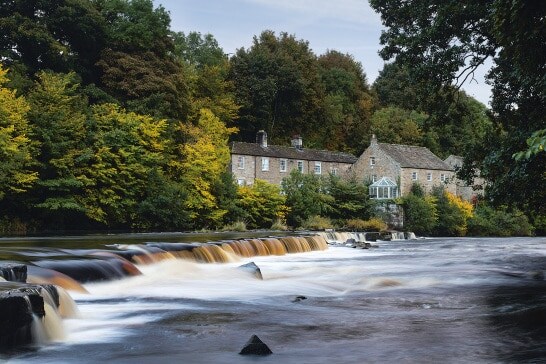 Wilo sustainability goal: 10,000
We are increasing the number of our energy solution projects to 10,000 per year.
With a capacity of 180 million litres per day, the waterworks on the Tees River supplies the population of Teesside and East Cleveland with fresh water. The plant is one of the biggest in the North East England region. To make water extraction more efficient and cost-effective, a full process and system analysis was conducted and a Wilo-K147 with CERAM CT coating was installed to ensure optimal supply.
Water infrastructure
Kutaisi, Georgia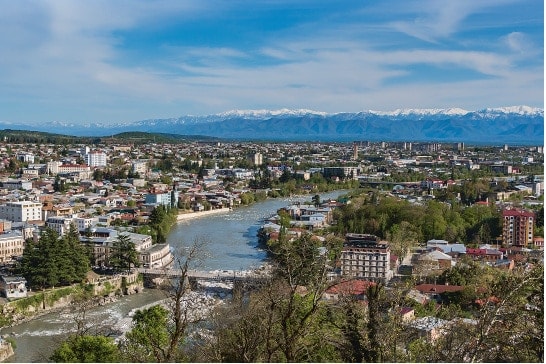 Wilo sustainability goal: 100 million
We are facilitating better access to clean drinking water for 100 million people.
Kutaisi is one of the biggest cities in Georgia. Although it lies on the banks of the Rioni River and has a wet climate, the city had major deficiencies in its water supply system until recently. With the construction of a biological sewage treatment plant, the renovation and expansion of the sewer system and the installation of highly efficient Wilo pumps, Kutaisi, a city that has been inhabited for more than 3,000 years, has now made a big leap forward.
Waterworks
Moos, Germany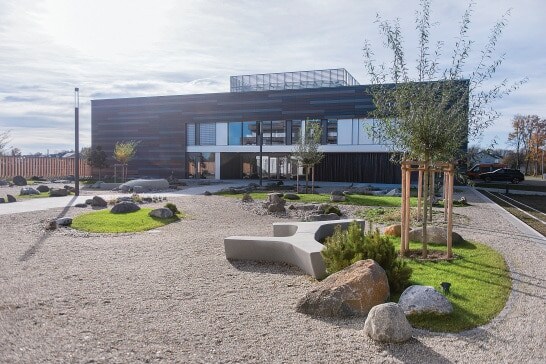 Wilo sustainability goal: 7.5%
We are increasing our provision of innovative water solutions by 7.5 percent per year.
Moos in the Bavarian Forest is home to probably the most modern waterworks in Europe. It uses 67 Wilo pumps of the latest generation. Operated by "Zweckverband Waldwasser", the waterworks provides 15,000 households with particularly clean and exceptionally soft water.
Expo Building
Nur-Sultan, Kazakhstan
Wilo sustainability goal: 15%
We are expanding our smart product portfolio by 15 percent per year.
Future Energy was the theme of Expo 2017 in Nur-Sultan, which was still called Astana at the time. The aim was to stimulate a dialogue between companies and the public about how best to reconcile combine economic success and sustainability. The centrepiece of the Expo, the Kazakhstan Pavilion, is now a centre for culture and science. Highly efficient, long-lasting Wilo pumps are ensuring the water supply to the futuristic globe-shaped building.
Wilopark
Dortmund, Germany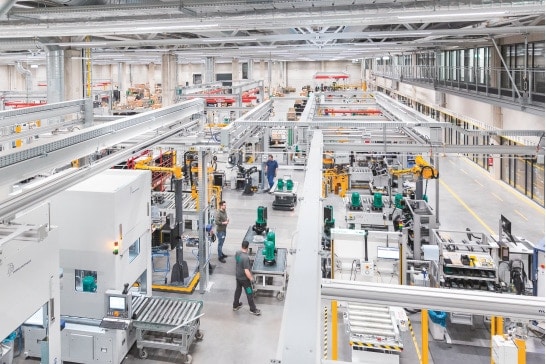 Wilo sustainability goal: 40%
We are reducing energy consumption at our sites by 40 percent.
Wilopark Dortmund is the biggest investment project in the company's history. The entirely new company headquarters at Nortkirchenstrasse was also constructed with a particular view to sustainability. Innovative and efficient solutions serve to reduce energy consumption at Wilo's headquarters by 40 percent, saving more than 3,500 tonnes of CO2 in the process. Rainwater is recycled to relieve the burden on the urban water supply. In addition, solar cells have been fitted to generate electricity locally, a far smaller area is sealed than was previously the case, and numerous charging stations for electric vehicles have been installed.