DIGITAL SERVICE: THE WILO-LIVE ASSISTANT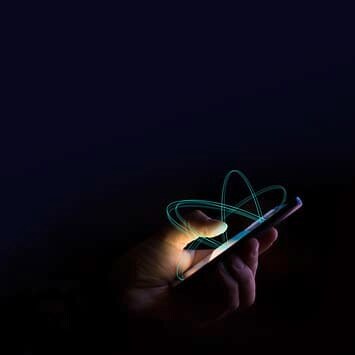 In 2020, Wilo launched a ground-breaking concept for mobile services: the Wilo-Live Assistant.
In addition to Wilo's efficient and dependable pumps and solutions, our customers all around the world are increasingly interested in premium services. In order to meet this demand and further enhance the quality of our services, 2020 saw the launch of the Wilo-Live Assistant. It represents a milestone in terms of service quality, availability and value added for the customer and uses a simple object that almost every technician, fitter or facility manager has with them at all times: the smartphone.
Following an extensive test phase in locations including Germany, Austria, Russia, the United Kingdom and Dubai, the Wilo-Live Assistant was successfully launched in around 25 countries in February 2020, followed by another 15 in March.
This put us in a position to provide broad-based service during the early phase of the coronavirus pandemic, allowing us to perform maintenance and troubleshooting while complying with social distancing requirements. Another of the development objectives was to keep the barriers to using the Wilo-Live Assistant as low as possible. It is available free of charge and does not require users to download an additional app. The Wilo-Live Assistant uses standard smartphone technology and service and sales experts ensure that the entire portfolio is covered, from building services to water management and industry to OEM.
SMART PRODUCTS FOR SMART BUILDINGS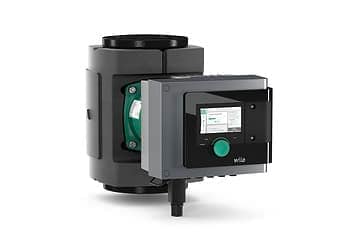 Smart homes and intelligently connected buildings are no longer a rarity – they have become the gold standard for all new builds.
Sustainability considerations are increasingly being taken into account in today's building design and construction. The less energy a building consumes, the better. After all, the use of renewable energy sources on the supply side alone will not be enough to reduce CO2 emissions to the extent required to slow climate change. Intelligent building control is playing an increasingly important role in this respect. And pumps and pump systems are a central component of building services.
The Wilo-Stratos MAXO is the world's first smart pump* and sets standards in terms of energy efficiency, installation, customer comfort and connectivity. It combines the qualities of Wilo's traditional high-efficiency pump with the requirements of smart buildings. Thanks to its numerous interfaces, it can be easily integrated into complex building systems across a wide range of applications. In this way, the Wilo-Stratos MAXO achieves outstanding efficiency ratings that allow it to make a significant contribution to a building's overall energy efficiency.
*We define smart pumps as an entirely new pump category that goes far beyond our high-efficiency pumps or pumps with pump intelligence. Only the combination of the latest sensor technology and innovative control functions (e.g. Dynamic Adapt plus and Multi-Flow Adaptation), bidirectional connectivity (e.g. Bluetooth, integrated analogue inputs, binary inputs and outputs, Wilo Net interface), software updates and excellent usability (e.g. thanks to the Setup Guide, the preview principle for predictive navigation and the tried and tested Green Button Technology) make this pump a smart pump.