CLEAN WATER, CLEAN ENERGY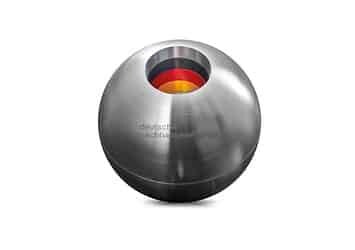 The central tenet of our sustainability strategy is to use intelligent products, solutions and services to provide more people with clean water while simultaneously reducing the ecological footprint.
In 2020, Wilo was selected to participate in the global "50 Sustainability & Climate Leaders" initiative alongside 49 other companies with international operations. The participating companies all demonstrate excellence in the pursuit of sustainability strategies based on the United Nations Sustainable Development Goals (SDGs) with the aim of slowing climate change. They take a clear stand on topics such as climate protection, energy and resource efficiency and digital transformation. Working with global network partners, the Sustainability & Climate Leaders promote future-oriented, climate-friendly solutions and proactively encourage dialogue with politics, business and NGOs.
EFFICIENT, DURABLE, SUSTAINABLE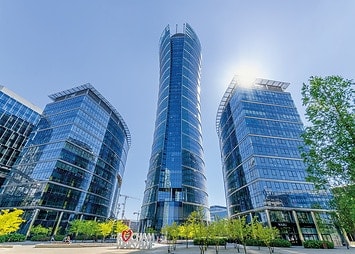 With their exceptional system efficiency, innovative concepts and outstanding reliability, Wilo's products and solutions make a relevant contribution to climate protection.
Pumps consume around ten percent of the electricity generated around the world. At the same time, many of the pumps currently in use are outdated and inefficient. In other words, vast potential for energy and CO2 savings can be leveraged simply by exchanging obsolete technology for the latest generation of modern high-efficiency pumps.
Wilo offers a wide range of products, solutions and services for different applications and different conditions. While modern smart buildings and cities require technological solutions and smart products, different qualities are often required in agricultural regions or extreme climatic conditions. Longevity and reliability are important characteristics of the pumps used, as are sustainability and – depending on the conditions – the ability to operate off-grid using solar modules, for example.
In addition to reducing CO2 emissions and hence mitigating the greenhouse effect,Wilo contributes to a sustainable approach to the consequences of climate change in other areas. Innovative and resilient products and concepts are used to combat water shortage, which is posing huge challenges for more and more regions of the world. Extreme weather events like heavy rainfall or flooding can also be effectively countered using Wilo solutions.