The Wilo Group can look back on a long and successful history. The company's foundations were laid more than 140 years ago.
The copper- and brassware factory" founded in Dortmund in 1872, was the predecessor to WILO SE, a European Company (Societas Europaea). Take part in the thrilling and exciting history of the WILO SE.
A FUTURE WITH STRONG ROOTS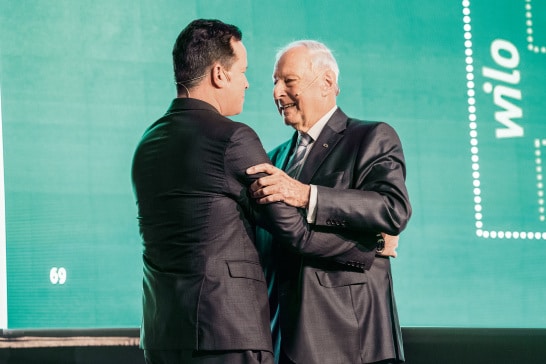 Two principles have and always will define Wilo's history: consistency and adaptability. They are expressed in a variety of ways such as practised responsibility and focused ingenuity, with local roots and a global sphere of operations. Over four generations, this has allowed Wilo to become an international technology company. There were also always forward-looking decisions that ensured the enduring success and long-term prospects of the independent family business. Now responsibility is passing to the fifth generation of leadership.
Dr.-Ing. h.c. Jochen Opländer, shareholder and Honorary Chairman of the Supervisory Board of WILO SE and founder of the Wilo-Foundation, has named Oliver Hermes, Chairman of the Executive Board and CEO of WILO SE, as his successor. Oliver Hermes has been a member of Wilo's Executive Board since October 2006 and has been its Chairman and CEO for many years.
Globally positioned, regionally strong.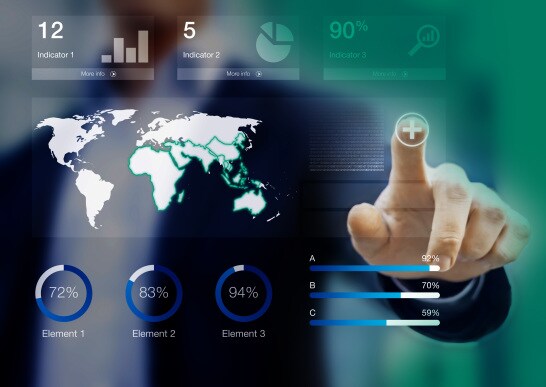 Wilo already has a global presence with more than 70 production and distribution companies and is still growing. The process of internationalisation began with our expansion in Belgium in 1967.
Many other countries followed, including the European heavyweights France, England and Italy. In 2000, the company established its Korean subsidiary – Wilo-LG Pumps Ltd. – which represented a major step in gaining access to the Asian market. In 2003, the acquisition of the EMU Group extended the Wilo product portfolio to include submersible pumps.
In 2005 and 2006 there were further acquisitions in India and the United Kingdom. Strong markets include Turkey, China and South Korea, but other markets are also steadily growing. One of the newest markets is Nigeria, where one of the largest waterworks in Africa was fitted with Wilo pumps in recent years.
International, cosmopolitan, down–to-earth. Today we really are a "Global Player" whereby we are always aware of our roots.
Innovation by tradition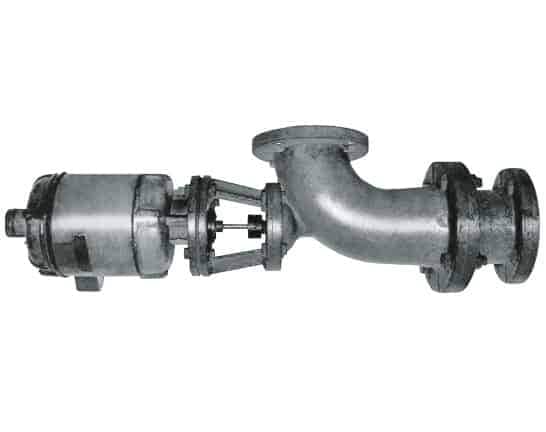 Wilo has always set benchmarks in pump development – from the world's first circulator in 1928 to today's high-tech pumps.
The main business now rests on the pillars of Building Services, Water Management and Industry. Wilo's current and future focus is on being strongly service orientated, responding to customer requirements. The development from being purely a manufacturer of components to being a system provider is striking. This trajectory is being driven further forward and promoted by the digitalisation of the company.
Within this, we always have one goal in mind: making people's life easier.
From Dortmund to the world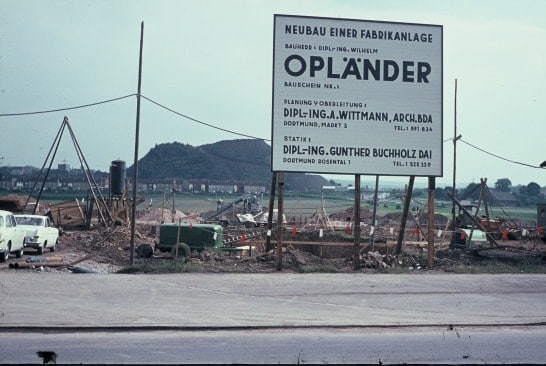 When Caspar Ludwig Opländer – better known as Louis – founded the company in 1872 as the "copper and brassware factory Louis Opländer" in Dortmund, it was still producing distillation equipment for the drinks industry.
That was the foundation on which Wilo was established. This was followed by exceptional development that led to its position as a leader in innovation.
Wilo now looks back on 150 years of history in which the company has left its mark worldwide. One thing has always remained the same over the years: Wilo's innovative strength and joy: from steam heaters and hot water heating systems to smart solutions, from the brass factory "Louis Opländer" to Wilo, the digital pioneer of the pump industry.