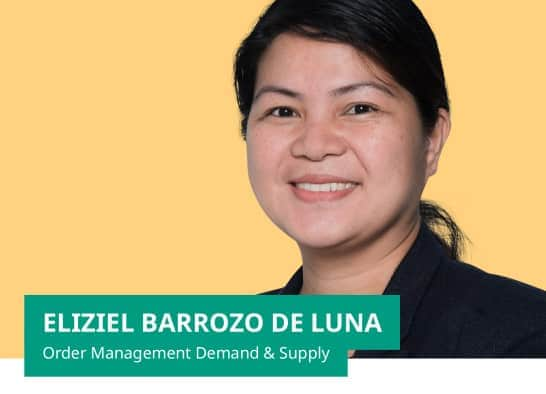 Eliziel Barrozo de Luna | Order Management Demand & Supply
"I love supporting my colleagues in their assignments. It feels good to solve all our challenges together."
My Wilo journey
That's very easy to describe: I have a bachelor's degree in computer engineering, and in November 2012 I applied to be an admin assistant at Wilo Middle East in Dubai. Thanks to my studies and my experiences in a previous company, I immediately understood the requirements of the business. After a successful application process, I became a member of the Wilo team. I now work for Wilo as a Senior Supply Chain Executive.
What makes my work special
My typical working day at Wilo is always challenging. My job isn't just about managing orders or monitoring deliveries; order management should always be about swiftly and proactively reacting to any changes. We always need to have a solution for any problems that occur. The part of my work that I love the most is supporting my colleagues in their work. It feels good when I can solve their problems, and that motivates me to keep going, growing and learning.
Teamwork at Wilo
At Wilo, teamwork provides a strong foundation for the effective and efficient cooperation of all departments. Each task is coordinated and managed with the help of others. This enables every employee to be involved in solving problems.
On Wilo as an employer
Being part of the Finance and Controlling team is fascinating. We attach great importance to good teamwork in our department, and our colleagues all have a similar attitude to leadership: no one is set above or below anyone else. Every individual is treated equally.
What "Pioneering for you" means to me
To me, "Pioneering for you" involves both the development of new technologies and a way of using inventions to generate innovations that meet our customers' needs and expectations.
My personal highlight at Wilo
I think it's wonderful that Wilo fulfils the same function as an oasis. Our products provide the best water supply in the world, so they satisfy a very important need for people globally.