Arne Schröder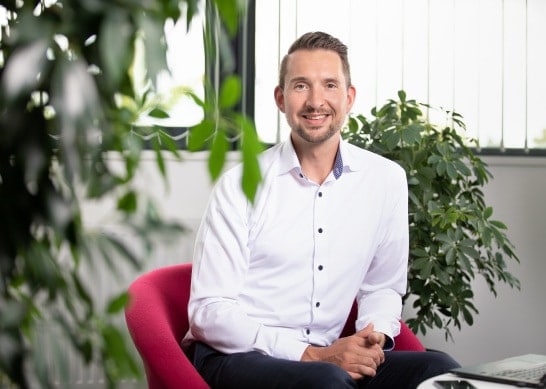 Head of Supply Planning Dortmund
"If you show the management that you want to get ahead they will support your development."
"Wilo is a great place to work at and I can highly recommend Wilo as an employer..." these were the words of my sister-in-law. Having this in mind, I applied for an apprenticeship to become an industrial clerk at Wilo.
My first day was great and exciting and I was warmly welcomed. The first thing I have learnt at Wilo was to say 'Hello' to everyone regardless if you know the person or not – this is our culture at Wilo: being friendly and behaving respectfully towards your counterpart.
After I have finished my apprenticeship earlier than planned, I felt like getting ahead, advancing and building up on my apprenticeship. Thus, I started to study Business Administration alongside my full-time job as a Strategic Buyer in the Procurement Department I applied for internally. Being a Buyer in a small team in Dortmund, I took over responsibility for specific commodities quite fast. After I have received my Bachelor of Arts in Business Administration, I promptly became Senior Buyer Strategic Purchasing with the focus on global sourcing activities mainly in the Far East.
In addition to the international purchasing topics, I have also been given responsibility in projects. I took over the management of various sub-projects and represented an overall project management. Being very successful with this overall project management in Germany, we decided to transfer the established processes abroad. I embraced the challenge to roll out the "work results" at other locations. This experience was very essential for me, as I had to leave my comfort zone to work globally for the Wilo Group with colleagues from different departments and cultures.
The desire to develop and advance professionally was rewarded by the nomination of my manager for the regional high potential program. After successfully passing the assessment centre, I have been taking part in many training programmes since 2017. In addition to team and project work workshops, one aim of the program was to raise awareness of one's own career goals.
Since January 2018, I am responsible for the department Supply Planning Dortmund with a total of 27 employees and two production locations. The teamwork and being part of the company's success is what motivates me to work for Wilo.