Dieter Geiger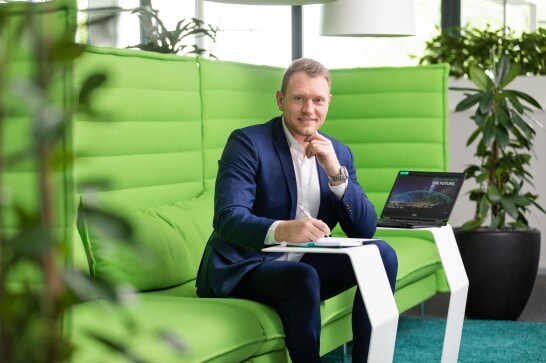 Group Vice President, PLE Single Stage Dry Runner Pumps
"To achieve my goals I need two things: motivation and change. My job in China is extremely exciting – it is great to have found an employer in Wilo that enables employees to spend time abroad and promotes international careers."
"I started my professional career at Wilo in Dortmund as a Cutting Machine Operator. After just three months, the Trainees Care department supported me in realising a further qualification as a technician. For this purpose, I was allowed to work only during the day and night shifts so that I could go to school in the evening. The opportunity to develop myself, straight from the very beginning at Wilo, gave me the feeling to be part of the Wilo family.
The feeling remained: Still during my qualification as a technician, I found out that Wilo was seeking a new employee for another department in Incoming Inspection, being a part of Group Quality. I liked the idea of changing my current position and so I informed my supervisor about my plans. I applied internally and received the job. While I was working for Group Quality, I started to study Mechanical Engineering, also in the evening.
In 2015 the organisational structure at Wilo changed and as a result, a new Product Business Unit was established in Beijing, China. Almost at the same time, I was nominated for a Talent Program by Group HR Development and invited to an Assessment Centre – with success. I was accepted as a participant. This was the perfect opportunity for me to change, both professionally and privately, so I moved my current residence in Dortmund to Beijing to support Wilo there, on the other side of the world. Although I had to get used to the local culture, my tasks and responsibilities increased steadily and so I assumed responsibility for the Product Business Unit (PBU) in Beijing. My understanding of international cooperation and teamwork is growing daily both due to my almost four-year stay in China as well as my international skills.
Today, being Group Vice President in Group R&D, I still live and work in China. I consider my job as extremely varied, exciting and very international. Every day is different and motivates me - it is great to work for an employer that enables employees to spend time abroad and promotes international careers.