Solène Grimault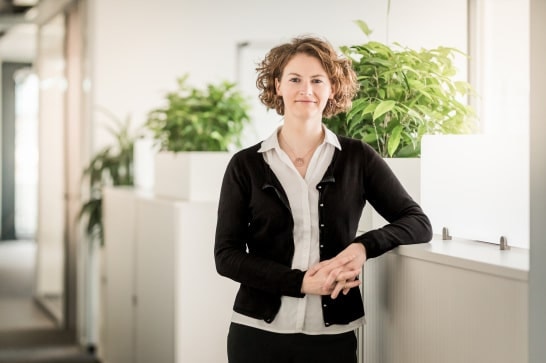 Head of Product Engineering Multistage, Engineering Center Laval
"Wilo is a very mixed and open company: We have the opportunity to work on very interesting products applying different technologies and in a great team spirit, also in cooperation with different nations."
"As a French graduate of engineering, I started my career in aeronautics industry. Thanks to a good contact to a former colleague, I became aware of Wilo in Laval (France) and filled a vacancy as a preventive quality engineer. The motivation to apply directly for the vacant position was driven by the variety of technologies and technological products that Wilo had to offer. In addition, the very good team spirit and the highly professional demands of the employees convinced me to continue my career path at Wilo.
After four very exciting years in the Preventive Quality department, I got the chance to take over a project management position in the Engineering field in 2011. The new position meant for me the ability to introduce large engineering projects and products together with international colleagues from China, India and Korea.
I particularly appreciated the multifaceted exchange between me and my colleagues from different nations and cultures. To this day we communicate regularly via Skype and exchange information about new technologies. This open way of communication promotes mutual understanding and, at the same time, I learn a lot about the cultures of my colleagues from other countries. In addition to the technical challenges, this is also what makes my work at Wilo so exciting. Intercultural understanding has always been very important to me: I personally attach great importance to treating people with respect. The European Talent Pool, which focuses on this field among other things, has further broadened my view here - I use the knowledge gained there on a daily basis.
In addition to various nationalities, Wilo also employs people in different life situations. I was able to learn that Wilo also provides great support in this respect when I started a family and worked part-time for several years. The extremely flexible working hours and conditions were very helpful to me. This enabled me to reduce my weekly working hours for several years without leaving my career path at Wilo and without interrupting my professional development.
Today, I am the Head of the Product Engineering Multistage Department in France and I am responsible for 15 employees. I consider my job to be very varied, colourful and incredibly exciting. Our innovative technologies and products inspire me every day anew."