Green Finance at Wilo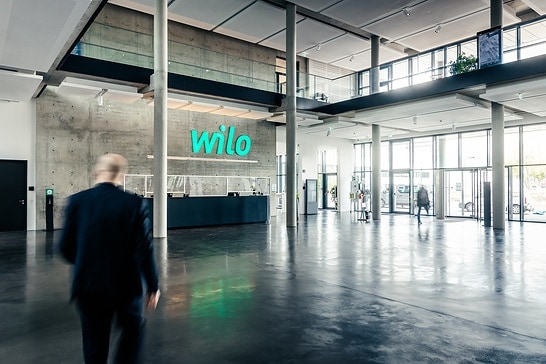 Wilo's sustainable financing strategy has encountered major market interest
Dortmund. In its anniversary year, WILO SE has successfully concluded the largest refinancing in its 150-year company history. For the first time, a classic Private Bond (Schuldschein) in the amount of 224 million euros as well as a US private placement in the amount of 95 million euros were successfully placed on the international capital market. In total, WILO SE realized a volume of 319 million euros, with maturities ranging from three to 15 years.
The Private Bond includes an ESG (Environmental, Social, Governance) component in order to reflect Wilo's leading, holistic approach to sustainability in its financing strategy. The Wilo Group is thus reaffirming its dedication to climate protection and sustainability as well as its commitment to think and act sustainably.
In a deteriorating market environment, the transaction was met with strong interest from national and international investors, with a total of almost 40 investors obtaining an allocation. The Private Bond volume was increased from originally 150 million euros to 224 million euros due to a significantly oversubscribed order book.
"The highly successful, international placement of our debut Private Bond confirms the great confidence investors have in our company and shows once again that Wilo has evolved from a Hidden to a Visible and Connected Champion," said Oliver Hermes, President and CEO of the Wilo Group. "We reconcile our growth ambitions with environmentally and socially responsible action. Climate protection is part of our business model. Our work with the precious resources of water and energy, as well as our approach to climate protection, requires a sustainable mindset and actions. At Wilo, this is firmly established in our corporate culture. In this respect, it was important for us to incorporate the sustainability aspect into our financing by means of the ESG component."
"In this uncertain geopolitical environment and with increasingly volatile capital markets, we have optimized our financing structure and broadened our investor base," adds Chief Financial Officer Mathias Weyers. "In doing so, we have strengthened our financial position and presented and opened ourselves to a broader and more international group of investors."