Oliver Hermes meets Kazakh President Tokayev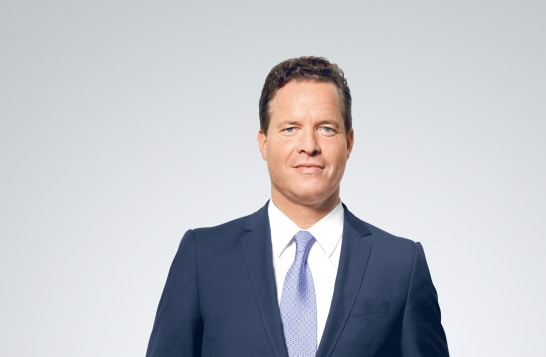 First official visit to Germany
On the evening of 5 December, Kazakh President Kassym-Jomart Tokayev was invited to attend a business dinner organised by German industry and hosted by Oliver Hermes, President of the German Eastern Business Association (OAOEV). Tokayev, who succeeded the first Kazakh President Nursultan Nazarbayev on 20 March 2019, was in Germany for his first state visit to the country.
Strategic platform in Almaty
Oliver Hermes, in his address to the President and in his role as President & CEO of the Wilo Group, also reported on Wilo activities in Kazakhstan. "The Wilo Group has been operating in Kazakhstan for 20 years now. In keeping with our global localisation strategy, as one of the world's leading pump technology companies, we launched our strategic platform in Almaty in 2018, in order to export to the entire region of Central Asia and South Caucasus our pumps and pump systems manufactured locally for building services, water management, and the industrial sector," explained Hermes.
To conclude his state visit, President Tokayev officially opened the 28th meeting of the Berlin Eurasia Club. Here, too, the Wilo Group was among the around 300 participants represented at the conference entitled "Germany and Kazakhstan – New Phase of Economic Cooperation". This platform for dialogue was first started back in 2012 on the occasion of former Kazakh President Nazarbayev's state visit, with the aim of promoting cooperation between Germany and Kazakhstan as well as the EU and the Eurasian Economic Union (EAEU).