Oliver Hermes meets Polish Prime Minister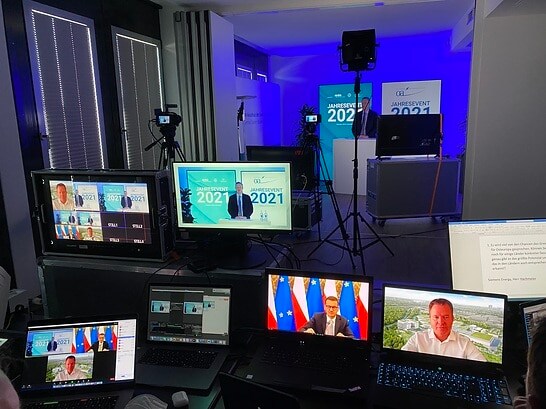 Exchange on German-Polish cooperation opportunities
On 09 June 2021, Oliver Hermes, Chairman of the Board and CEO of the Wilo Group, in his capacity as Chairman of the Committee on Eastern European Economic Relations, welcomed Polish Prime Minister Mateusz Morawiecki as this year's guest speaker at the traditional annual event. The Polish Prime Minister joined the meeting virtually from Warsaw and then also took the time for a small working meeting with high-ranking business representatives.
On this occasion, Oliver Hermes emphasised the high strategic importance of the Polish market for the Wilo Group. Wilo has been represented in Poland since the early 1990s. "We welcome the fact that Poland is gradually implementing very ambitious goals with regard to the environment and the economy. In order to protect the environment, it is not only necessary to look at the supply side of energy management, but also the demand side. This means that there is an urgent need for energy-efficient products to reduce energy consumption," says Oliver Hermes.
Pumps and Pump systems account to up to 10% of the worldwide electricity consumption. 90% of these pumps are outdated. "Replacing them with efficient Wilo technologies drastically reduces energy consumption and the associated emissions. This would allow to save 80 coal-fired power plants worldwide," emphasizes Oliver Hermes.