Oliver Hermes selected as a member of the German-Russian Forum Board of Trustees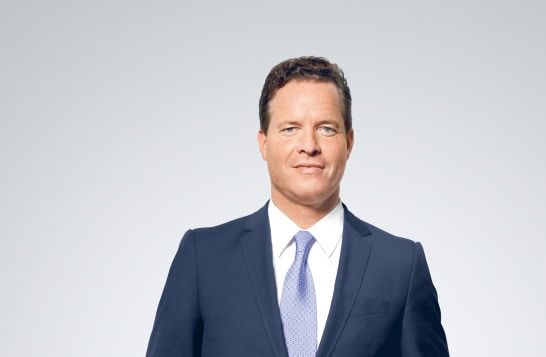 Voluntary involvement in the social initiative for German-Russian relations
The German-Russian Forum e.V. organises dialogue and exchanges between German and Russian societies. Decision makers and young leaders from Germany and Russia come together at conferences, seminars and discussion events on key issues in German-Russian relations. During the meeting of members on 12 October 2021, Oliver Hermes, President & CEO of the Wilo Group, was selected and confirmed as a new member of the German-Russian Forum Board of Trustees.
Oliver Hermes took on this voluntary commitment for a specific reason: "Companies have to use various formats, such as those offered by the German-Russian Forum, and speak up for multilateralism. Because in times of growing protectionism and the tendency of various regions to isolate themselves, it is becoming more important to practise corporate political responsibility and, in this important case, to strengthen German-Russian relationships."
"Corporate Political Responsibility" describes the political activities of companies which use the interface between politics and business as an opportunity to help shape the socio-political environment. "This is increasingly expected by our various interest groups, whether customers and suppliers, and also by our staff and shareholders. It is both an incentive and an aspiration for us to assume political responsibility within the framework of sustainable management", Oliver Hermes pointed out.
As well as his voluntary involvement in the German-Russian Forum, Oliver Hermes is also chairman of the German Eastern Business Association as well as deputy chairman of the Middle and Central East Association and the Petersburg Dialogue. Moreover, he is also honorary consul for the Republic of Kazakhstan in North Rhine-Westphalia, member of the Foundation for Family Businesses Board of Trustees, a pro Ruhrgebiet board member and member of the Borussia Dortmund GmbH & Co. KGaA advisory board.
About the German-Russian Forum e.V.: Members and sponsors of the German-Russian Forum include companies and personalities from all areas of public life. In its work, the forum focuses in particular on linking social and business concerns regarding key issues such as youth development and business, culture, language and sport as well as city twinning. The areas of activity of the German-Russian Forum reflect the diversity of mutual projects between Germans and Russians.