Wilo continues dialogue in Russian political sphere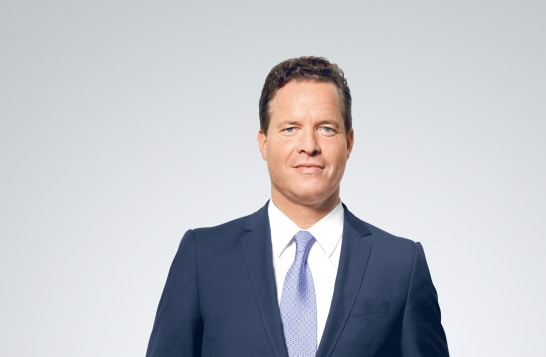 Meetings held with President Putin and Foreign Minister Lavrov in Moscow
Moscow. Following business talks in Sochi in 2017 and in St Petersburg in May of this year, Oliver Hermes again met with Russian President Vladimir Putin at the Kremlin in Moscow. The meeting formed part of a visit by a delegation from the German Eastern Business Association (OAOEV).
At a presentation attended by representatives from German industry and Russian government officials, Oliver Hermes gave a report on the progress of Wilo's localisation strategy in Russia. In particular, he discussed the implementation of the special investment contract (SPIC) agreed last year, described Russian export activities to the Eurasian Economic Union and third countries, and highlighted successful cooperation with partners in the Russian market. "Partnerships with Russian companies are an important part of our strategy in this key market. They strengthen our competitive position not only in Russia, but throughout the whole Eurasian region", said Oliver Hermes, CEO of the Wilo Group.
On the same day, General Director of Wilo Russia and Eurasia Jens Dallendörfer met with Russian Foreign Minister Sergey Lavrov and Governor of the Moscow region Andrey Vorobyov at another location in the capital. Along with 600 guests from industry and politics, they were invited to an investment event for the Moscow region by the Russian Ministry of Foreign Affairs. There, Wilo Russia was presented as a model example of a successfully implemented Russian localisation strategy.
"The Russian government and the Moscow region have consistently ensured investment support and security. This stable planning environment, as well as the Moscow region's exceptional logistical connections, were of critical importance for us in opening our production facility in the Noginsk industrial park", Jens Dallendörfer told attendees in his speech.