Saint Petersburg/Dortmund. The 22nd St. Petersburg International Economic Forum (SPIEF) took place from 24 to 26 May 2018 in the Russian city of Saint Petersburg. President Vladimir Putin invited over 40 CEOs to a meeting as part of the economic forum which has taken place annually since 1997. Six of the participants presented the strategic approach of their business activities in Russia, one of whom was the Chairman and CEO of the Wilo Group, Oliver Hermes.
"Russia is one of the most important single marketplaces for the Wilo Group. We have been active in Russia for more than 20 years and have continually increased our activities here. We are currently in the midst of implementing our localisation strategy. An important component of our localisation strategy is to accelerate the export activities from Russia to the Eurasian Economic Union, but also to other third countries," said Oliver Hermes at the high-level meeting with the President of the Russian Federation.
Besides Oliver Hermes, the chief executives of Toyota, Shell and Huawei were also in attendance, taking part in the meeting to discuss investments and innovations for sustainable growth in Russia.
Over 17,000 decision makers from politics and business from 143 countries gathered at the economic forum in Saint Petersburg. The climax of the forum was the plenary meeting with top-ranking attendees, at which the Presidents of Russia and France, Vladimir Putin and Emmanuel Macron, the Japanese Prime Minister Shinzo Abe as well as the Chinese Vice President Wang Qishan and Managing Director of the IMF Christine Lagarde called for more mutual trust in economic relations and for peace in trading matters. Photo: TASS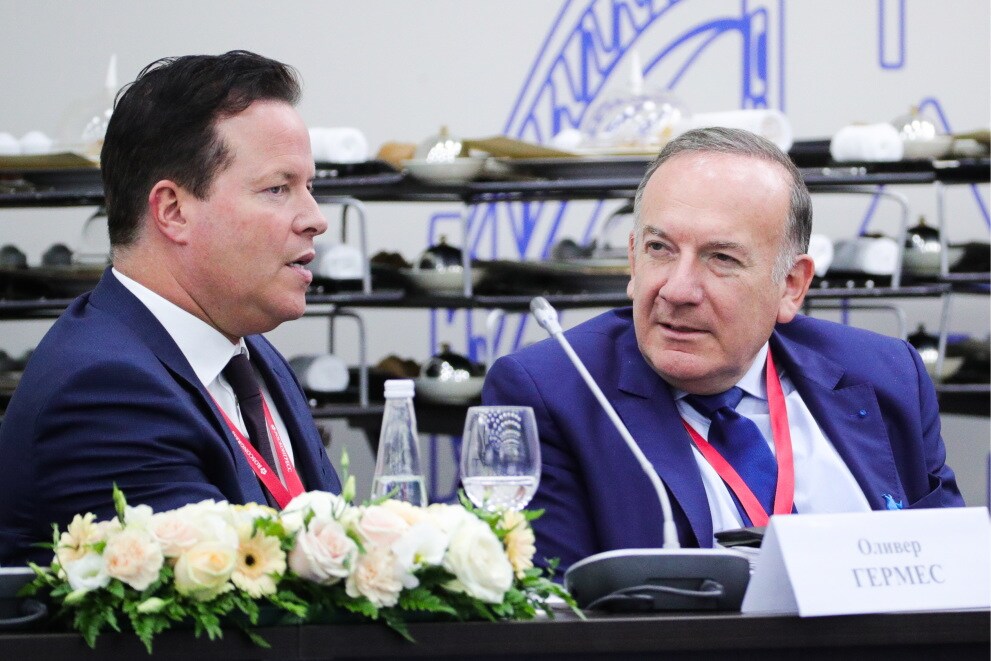 Oliver Hermes, Chairman and CEO of the Wilo Group, at the 22nd St. Petersburg International Economic Forum (Photo: TASS)