It's no coincidence that Wilo is currently one of the world's leading manufacturers of high-tech pumps. That's because our innovative and passion-driven pioneering spirit has long been part of our tradition. Since being founded in 1872, we have continuously developed innovative solutions and creative products that set new international standards, and not just in this industry. Our goal always has been and still remains to be the first to solve challenges, and to be the best as well.
Innovation – a continual process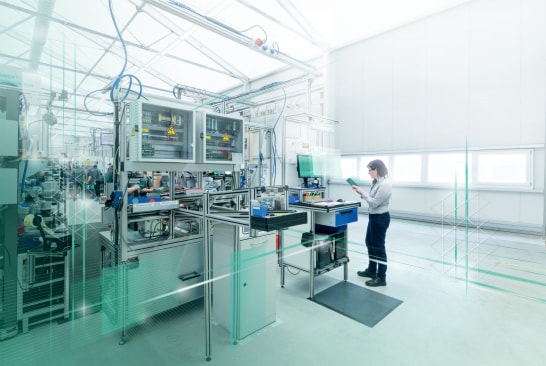 A proverb says: "Better is the enemy of good".
With this proverb always in our subconscious, everyday we try to improve on solutions that are already good and to constantly give our customers and partners the feeling that standstill is not an option for Wilo.
With this in mind, we know it is immensely important not to rest on our laurels. Because, as another proverb tells us: "Those who stop becoming better, stop being good".
Through continual processes, deeply anchored in Wilo, we improve ourselves and thus our portfolio.
We use tried-and-trusted ways as well as new trends and future technologies to achieve the standards we set ourselves.
Progress as the highest standard
We don't just understand progress as an improvement or inventing something new. For us, progress is defined by offering genuine improvement to our customers. This includes not just major innovations but also small details that speed up processes, simplify routine jobs or make decisions easier. The result is especially user-friendly, efficient, high-quality Wilo products and solutions that set standards for the market or influence new policies.
The types of innovation
For Wilo it is important to pursue all possible dimensions of improvement. For this reason, we pursue the following three types of innovation.
Conceptional innovation
Innovation starts on the sketch pad or 3D modelling tool. Using already designed products and processes as the template, Wilo employees continually pursue ever greater user-friendliness. Parallel to this, ensuring adherence to required regulations is important even if these regulations only become legally applicable in the distant future. Thanks to the high-tech assisted design system, Wilo products re-invent themselves in this way.
Innovation in our own processes
We always attempt to achieve improvement, even in Wilo's internal processes. We continually strive to speed up, simplify or make our processes easier or be trendsetter. This means we achieve higher quality in production, because fewer actions that are prone to error are necessary and the latest technologies also keep the error rate down. After all, Wilo customers' minimum expectations are stable quality standards for the most complex application scenarios, whilst at the same time innovative and forward looking advice.
Innovative products and services
For Wilo's customers, it is important that the products work at familiar levels of quality, performance and reliability. Therefore, it is especially important that the innovation process does not blindly follow the latest trend, but to ensure that the focus is always on the benefit to the customer. Taking this as the basis for the development of products and services, Wilo sets its own and sector affecting standards in product design. The pioneering spirit, of course, also permeates Wilo's high-quality services, which is evident due to qualified personnel providing advice long before the commissioning of a Wilo pump and who are also on-hand for queries and further development options even after commissioning.