We believe that economical and ecological product recycling can only be controlled by the manufacturer itself. Our primary objective is therefore to continuously increase the reuse rate of components and materials in order to conserve resources to the greatest possible extent.

Reuse of materials
In our analysis, all internal and external product returns undergo an extensive analysis process at the repair & recycling centre. The products/components are then professionally repaired, reused or recycled. In addition, all analysis results are used to develop and optimise our products. To date, most of the potential for reuse has been generated from internal processes. It is therefore particularly important for Wilo to step up its efforts to recover old products from the market..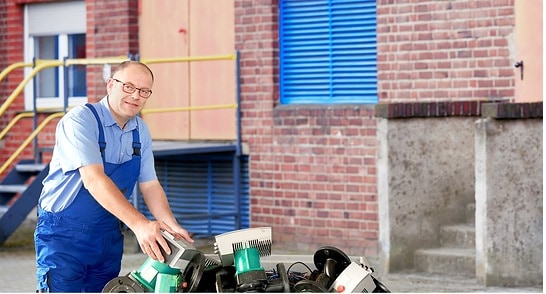 Sustainable recovery of old pumps
As a manufacturer, we take responsibility for our products – even after they are no longer in use. Thanks to the recycling awareness of our product design, the potential recycling rate for a Wilo pump is almost 100 percent. However, the effective recycling of old pumps is possible only in cooperation with wholesalers, specialists, recycling companies and the manufacturer itself, as logistics processes also have to be taken into account in addition to technical issues.
Building on the "HeizKreis" research project, which tested processes for voluntarily returning old pumps with various network partners, last year we successfully established the first steps in implementation. The project is already underway in the Netherlands with the partner Rensa. In North Rhine-Westphalia we are working with our partner TSR Remondis and the Pietsch Group. A Germany-wide roll-out of the project is currently being implemented.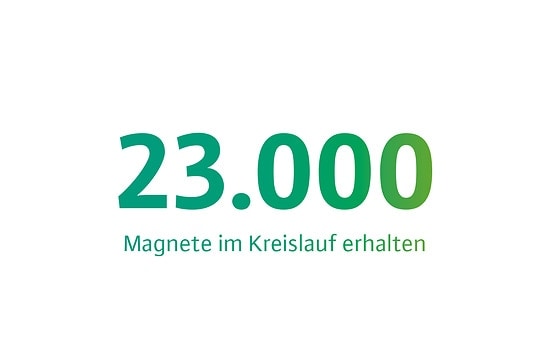 Rare earth recycling
Rare earth requirements are rising steadily as they serve as the basis for a large number of energyefficient products. Built into permanent magnets, rare earth elements form the basis of the energysaving potential of our products. They only account for a small percentage of the total weight of a pump, but nonetheless we pay them special attention as they particularly affect sustainability due to the critical environmental impact of raw materials extraction.
Scrap produced during the production process is fed directly back into the same materials cycle. This enables a pro-recycling design that allows the magnets to be removed from a rotor pack and used again. More than 23,000 magnets were recovered this way in 2020 alone. However, there is far greater potential in removing and processing magnets from old pieces of equipment. As a result of our initiative to recover old equipment (see above), we are forecasting significant volume growth – and that we will receive rare earth that would otherwise be lost as electronic scrap.
Materials efficiency
We strive to use materials resources as sparingly as possible when manufacturing our products. A figure that we focus on especially here is copper savings. Thanks to technological advancements, the use of copper per pump has been steadily reduced over the years. Our goal is for annual savings of 12 tonnes compared to the respective previous models. Parallel to this, we are also looking at reducing the use of other materials such as iron or aluminium.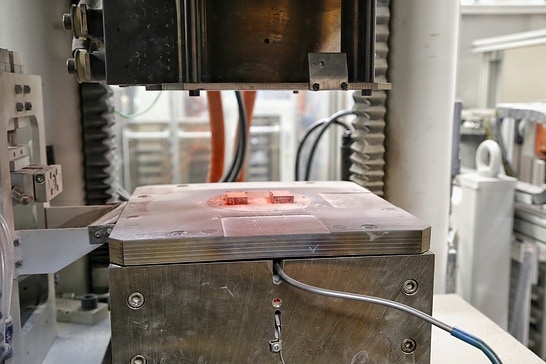 Responsible magnet production
The responsible management of environmentally critical resources is one of our key objectives alongside materials savings. In particular, we are interested in rare earth, as it is an indispensable component of our high-efficiency technology. Rare earth is the basis for a large number of key technologies for sustainable development, and is one of the most sought-after raw materials in the world. Forecast requirements are rising all the time. It is used in magnets and, as a motor component, is a basic requirement for our high-efficiency products. We thus pay particular attention to the conservation of resources when extraction, processing and preparing this material. Wilo decided to establish its own magnet production in 2013. In addition to increased flexibility and independence, expertise, protection and sustainability were key factors in this decision. On the one hand, this guarantees import independence while, on the other, it ensures the responsible management of the material during production.
Sustainable Product Packaging
Packaging is essential for protecting, shipping and delivering products. Packaging alternatives therefore always have to ensure that products are not damaged and can be returned if necessary. To reduce environmental impact at the same time, we always analyse reusability, reduction or substitution and recyclability when selecting packaging variants. Our long-term goal is to use 100 percent reusable packaging
Materials in production and processes
Wilo pays close attention to the careful use of resources not just in its product design, but also in manufacturing processes at our production sites. Our goal here is to achieve a group-wide recycling quota of more than 90 percent by 2025.
By recycling we mean all processes that serve to reuse materials and thus keep them in circulation. This does not include thermal recovery. By contrast, it does include all waste types incurred at sites: from paper and plastic through to metal filings. The key indicators that we use for our sustainability strategy are the recycling quota and the total waste volume. Waste management is an established element of the local environmental programmes and one of the conditions for ISO 14001 certification, which is mandatory for all Wilo's production sites. Fundamental measures for achieving our goals include the use of recyclable materials and the systematic separation of all materials obtained.
---