Water - We are improving access to clean water
The uninterrupted supply of clean water for drinking, for agriculture and for industry is one of the greatest challenges of the future. Our goal is to offer innovative solutions to these challenges with an average annual growth rate of 7.5 percent, thereby improving access to water for more people.

Water Infrastructure
We understand water infrastructure as all products related to the water cycle: from raw water extraction and water supply to sewage removal and treatment. Sustainable water management does not just focus on the production and supply of drinking water. The disposal and treatment of sewage are also of central importance. They help to manage the valuable resource of water efficiently and to avoid increased contamination.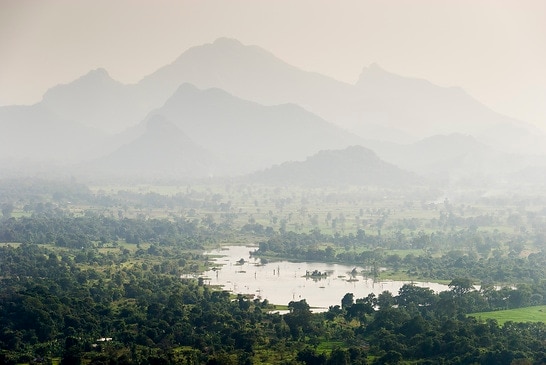 Wilo products for critical infrastructures
In a number of regions of the Middle East and Asia, the past year saw a rise in public-sector projects being initiated and implemented to overhaul or improve the water supply for the population. The key factors driving this are the growing shortage of drinking water and the necessity of modernising outdated and inefficient supply systems. All over the world, Wilo is intensively committed to these projects and thereby contributing towards a sustainable improvement in living conditions. One prime example is the Greater Matale Water Supply Scheme in Sri Lanka. Supported by the National Water Supply and Drainage Board, the water supply system for a region was built as part of a holistic approach. Together with local partners, an entire supply network from raw water intake to water transport to sewage reclamation was created. More than 350,000 people are benefitting from this.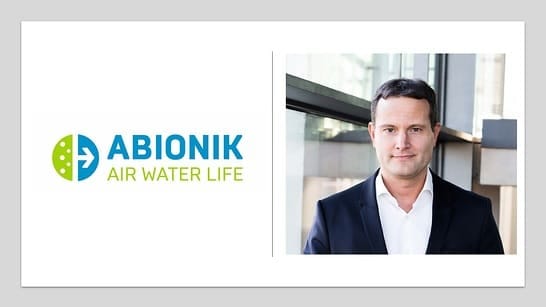 Abionik – Water treatment expertise
For many years, Wilo has been intensively committed to improving the water supply and is continuously investing in the expansion of its product portfolio in this field. We took another step on this journey in December of last year and signed an agreement to acquire all shares in ABIONIK Group GmbH. The Abionik Group is a German clean-tech group with high-quality products for water, sewage and air treatment. It thus adds innovative solutions and new applications to Wilo's existing portfolio and thus contributes towards one of the most important sustainability goals: supplying more people with clean water.
Smart water systems
When we talk about smart water systems, we mean pump systems for water management that have extensive control electronics and a high level of connectivity. This enables an intelligent connection between users and individual components of the water cycle, and is the key technology for future efficiency enhancements. Our goal is to launch smart solutions with an average annual growth rate of 35 percent smart solutions to meet the growing challenges of a sustainable water supply and climate protection.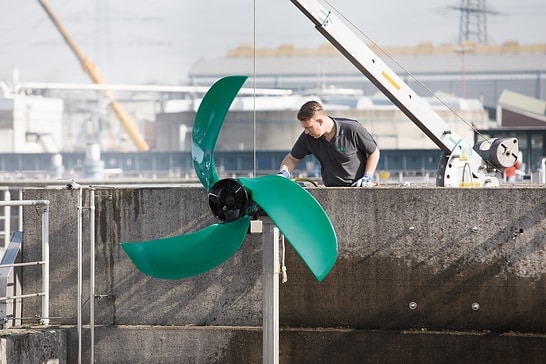 Sewage management 4.0
When it comes to planning and operating sewage pumping stations, the challenges of the future are already here, and have been for some time. The share of solid matter in sewage is rising all the time though sewage volumes are declining. The systems, often outdated, are operating at their limits, which makes pump malfunctions and failures inevitable. This is resulting in high maintenance costs and poor energy efficiency. Smart products such as the Wilo-Rexa SOLID-Q are the answer to this challenge. The pump can be easily integrated into existing systems thanks to smart interfaces and connects the individual com - ponents. State-of-the-art sensor technology detects clogging and automatically regulates the rate of flow. Thanks to integrated control intelligence, the system can respond smartly to changes in the environment and does not require any physical support from the operator. This simultaneously guarantees maximum operational reliability combined with high energy efficiency.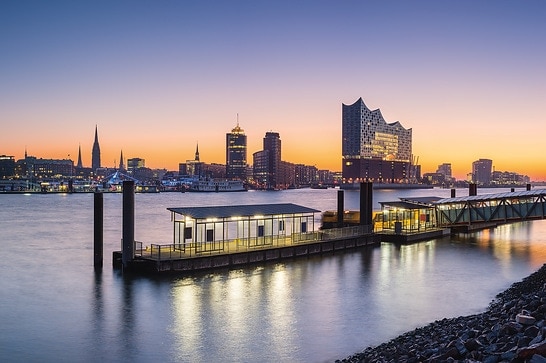 The Wilo-Rexa SOLID-Q is this intelligent
The ratio of solids and fibrous material in sewage is rising all the time, as a result of which pumps can easily clog and break down, like in Hamburg's Billstedt district. The solution is intelligent: Wilo-Rexa SOLID-Q with Nexos Intelligence, the smart submersible sewage pump from Wilo. It guarantees the operator HAMBURG WASSER the utmost operational reliability and energy efficiency. The pump is compatible with existing systems, it is easy to network and can be monitored remotely. It also features automatic clogging detection. All these features combined add up to an extraordinary system efficiency in excess of 90 percent.
Water programs
A sustainable approach to water is not just a question of environmental protection, health or social justice. In central economic areas as well, such as infrastructure, industrial production and agriculture, sustainable water management also plays a crucial role. Our strategic objective of expanding water programmes focuses on making a contribution towards comprehensively improving the water supply in the world's south in joint projects with international partners.
Global water partnerships
Our goal is to significantly increase our activities in global water partnerships. We firmly believe that this is the only way to achieve a sustainable improvement in living conditions and ensuring that people can safely access clean water. All over the world, we work with key partners such as the German Society for International Cooperation (GIZ), local chambers of commerce, regional chambers of commerce and industry and embassies. This enables and facilitates access to local governments and public institutions and projects, entirely in the spirit of international cooperation. As a member of the German Water Partnership, we are represented in various regional and state forums and in multiple working groups. Within our global water partnerships, we work in concert with other players in the water industry to do something about climate change – using proven expertise and new technologies.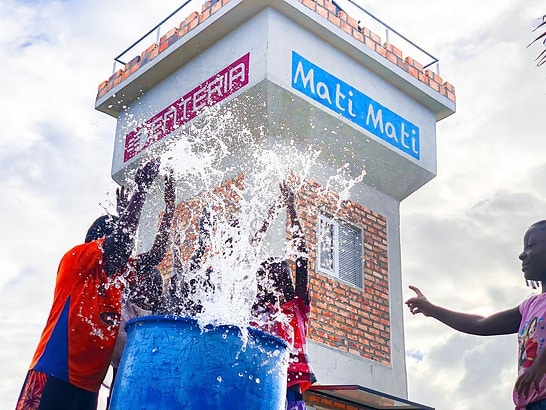 Sustainable and reliable water supply for 6,000 people per day
Climate change is already palpable in Pebane, Mozambique. The ongoing drought is forcing many of the people who live there to cover several kilometres on foot to ensure daily access to water. In the East African country, more than half of the rural population has no access, or only limited access, to clean water. Together with ENTERIA and other partners, Wilo got involved in a pilot project for an ongoing and sustainable water supply. The idea behind this pilot project is to convert sunlight into electricity and electricity into water. A sustainable energy supply and fair drinking water extraction and distribution therefore go hand-inhand in Pebane. For every kilowatt hour of energy shared in the cloud, ENTERIA buys a litre of water from the "Mati Mati" project. As part of this project, a solar well went online in the spring of 2020. It uses a Wilo pump to pump 25,000 litres of ground water in a ten-metre water tower every day. Using a chip card that can be topped up, residents can draw free and pre-filtered fresh water at eight dispensers throughout Pebane. The excess water is used for agricultural irrigation.
---