Sustainability Report 2021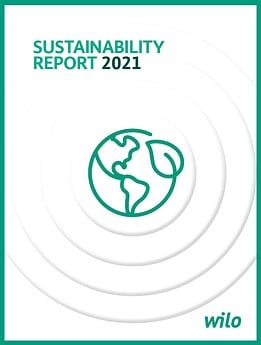 12.05.2022: Enormous geopolitical challenges, climate partnerships, ambitious goals, and successful projects: The Wilo group's sustainability report 2021 documents the company's commitment to sustainable thinking and action.
Certified Carbon neutrality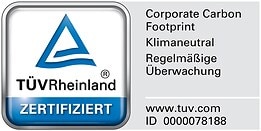 04.05.2022: In addition to its headquarters in Dortmund, WILO SE has now also achieved climate neutrality of its other German production sites in Hof and Chemnitz as well as of the plant in Laval, France. The validity of the statements was verified by TÜV Rheinland and confirmed with the "Climate Neutral Company" certificate.
International Work Safety Day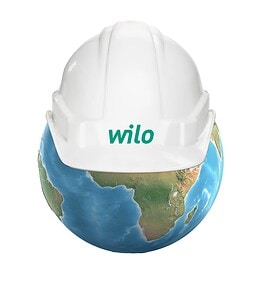 28.04.2022: Creating a safe and healthy working environment for all Wilo employees worldwide is one of the most important corporate goals for the Wilo Group. In order to raise awareness of safe and healthy workplaces, we participated in the international campaign for the World Day for Safety and Health at Work on 28 April. This year's motto of the anniversary was: "Act together to build a positive safety and health culture".
International Women's Day 2022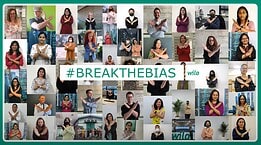 08.03.2022: The International Women's Day was again supported by Wilo SE in 2022. The hashtag #breakthebias draws attention to the fact that women in companies are still exposed to gender stereotypes and unequal treatment. In a video message, women from the Wilo world answer the question "How do you break the bias?"
Wilo publishes first environmental product declaration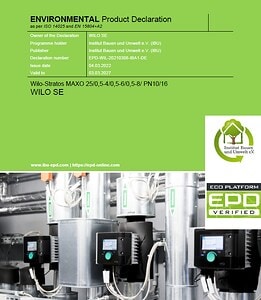 04.03.2022: An Environmental Product Declaration (EPD) shows the environmental impact of a product throughout its entire life cycle. Wilo has published the first EPD for the Wilo-Stratos MAXO. The calculation was carried out in accordance with the European standard EN15804 and was then verified by the German programme holder (Institute for Construction and the Environment).