RESPONSIBILITY TOWARDS THE ENVIRONMENT, SOCIETY AND OUR EMPLOYEES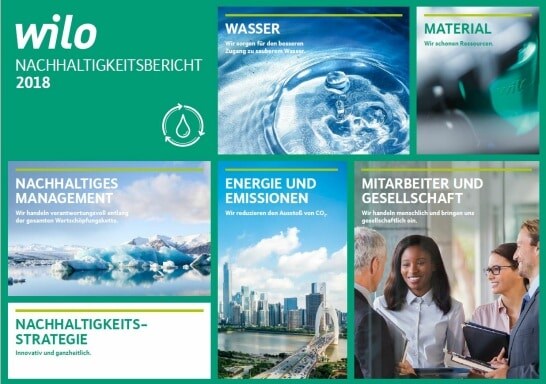 The socio-political discourse on global environmental and climate policy has gained considerable momentum in recent months and is rightly the TOP topic of our time at all economic, political and social levels.
With our products and system solutions, we as the Wilo Group make an important contribution to slowing climate change and achieving our climate protection goals! Our goal is to supply more people worldwide with clean water and at the same time reduce our ecological footprint.
But we are also, for example, increasingly avoiding waste in our own production processes, recycling more and more valuable raw materials or saving water and energy at our sites.
With our current Sustainability Report 2018, we are living up to our claim as a company not only to assume our responsibility towards the environment, society and our employees, but also to publicly document this responsibility.