Efficient solutions from Wilo ensure sustainable interaction with the environment. All private households and public institutions produce sewage, which must be transported away as efficiently and reliably as possible. The legally and socially defined hygiene standards must be fulfilled to avoid unpleasant odours, for example.
Sewage and sanitary technology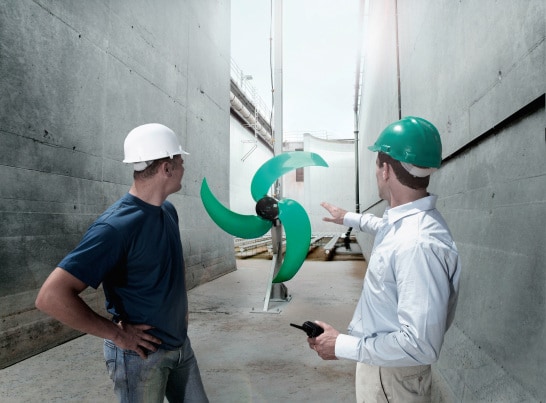 Due to territorial peculiarities or infrastructure conditions, it can often occur that drainage and sewage doesn't simply flow into the sewer system by means of gravitational flow. Here, our efficient and sustainable building services are used.
Every time sanitary facilities are installed, different aspects must be observed, such as:
Pressure

Sewage pipe

Pipe cleaning

Possible backflow

Positions where pipes could burst

Wastewater ordinance

Sewage disposal charges

The type of sanitary technology to be installed
Wilo is pleased to help you with the planning of sanitary facilities. Furthermore, we can advise you regarding the disposal of the resulting drainage and sewage.
Types of sewage disposal
Every sanitary facility produces sewage on a daily basis, which must be transported and disposed of in a responsible manner. Here the different requirements must be observed, because not all sewage is the same. There are several types of wastewater which are defined by the components of the sewage.
Grey water
Grey water is the term used for lightly contaminated sewage, which does not contain any faeces. Partially, grey water can be treated in process water treatment plants.
Black water
Black water is the part of the sewage that contains the faeces, urine and other residues. Treatment of this type of sewage involves more effort than is the case for grey water.
Rainwater
Rainwater is a type of wastewater. It comes about when substances from the environment are washed away by rainwater and then flow into the sewer system.
Dry weather outflow
Dry weather outflow is the term used to describe sewage, which enters the sewer system but does not mix with rainwater. Usually this is domestic, commercial or industrial sewage.
The different types of sewage are usually channelled by pump systems via the drain pipe into the sewer system where it is then sent through the town's drainage system to wastewater treatment plants to be treated and purified. After clean water treatment, the water can be fed back into the water supply. For buildings and sites that are not connected to a public sewer system it is necessary to build a septic tank. The collected sewage from these septic tanks can be disposed of using sewage pumps.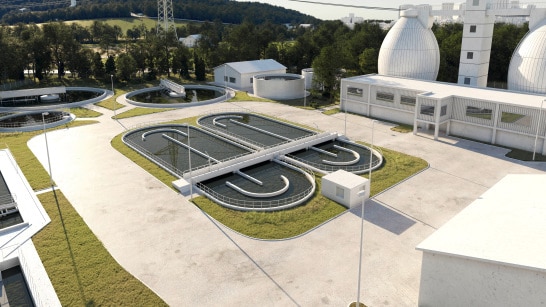 Field of applications for sewage pumps
A sewage pump (also known as a wastewater pump) facilitates the pumping of various sewage types that have either a lower or higher amount of solids and partly larger components with a different consistency.
Usually the entire pump is submerged in the sewage that is to be pumped. Normally, these pumps are not self-priming.
Pumps for wastewater and sewage have a specific delivery head, which must be adapted to suit the requirements of the building and environment.
Material and requirements for sewage systems
Due to the condition of the sewage and its constituents, which can be very corrosive and aggressive, the finish and material are decisive for sewage and drainage pumps. Wilo only uses extremely robust and wear-resistant materials.
Wilo pumps and systems set standards in terms of performance and efficiency. In addition, we provide you with support from the design phase, through to commissioning and the maintenance of your system. At Wilo, you get everything from one source: from domestic drainage, to pumps stations, intermediate or collection pumping stations, through to pressure drainage at any delivery head.
The high-performance and highly efficient Wilo lifting units and pumps ensure that our partners and users no longer have to worry about wastewater. It is reliably transported away in a resource-efficient manner. Our efficient solutions are used primarily in these fields of application:
Wastewater collection and transport

Wastewater treatment

Drainage and flood control