Meet #TeamWilo!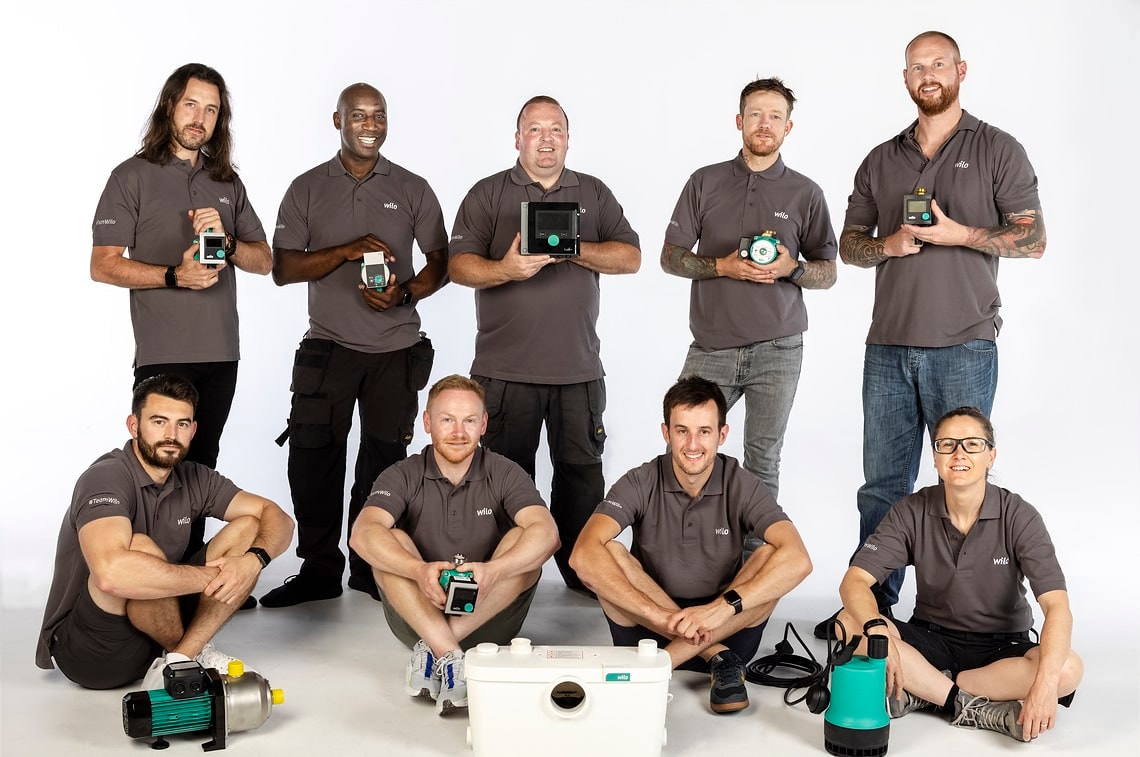 The "Trade Trusts Wilo" campaign was launched in 2018, this saw us team up with five 'real-life' working installers within the industry. Three years later we are extremely proud of what the campaign has become. Now with an extended team made up of nine; Becky Bates, Dennis Hollingworth, Ian Briggs, Jerome Williams, Lewis Ellis, Ryan Mills, Steve Calvert, Todd Glister & Wayne Kirby, #TeamWilo has a reach stretching across the entire country from Brighton all the way up to Edinburgh, Scotland.
Each member of the team are proud to represent Wilo's products and the solutions we provide, sharing their own views, information and tips authentically across their own personal social media channels.
If you'd like to find out more about Team Wilo please click here where you will see more information on their own dedicated pages!