Becky Bates
Meet Becky Bates!
Becky runs BB Plumbing based in Cardiff in deepest Wales, she has been an installer for ten years. She works as a general plumber but specialises in bathroom renovations. Becky's also qualified to work on unvented systems and is currently working towards her gas certificate.
Becky has been a Wilo devotee for many years and finds the Wilo products easy to maintain and straightforward to install.
We are proud that she is our first female advocate!
We've asked Becky a few questions to find out a little bit more about her and to see if there are any secrets we can share!
When did you first get into plumbing and what sparked your interest?
I have been a plumber for 10 years now. Before this I had, what can only be described as an eclectic array of jobs. I saw an advert in a paper to train as a plumber, and with help from my Grandad, I went back to college. From the moment I got started, everything clicked into place.
What's your favourite part of the job?
My main work is Bathroom renovations. I absolutely love ripping out a tired old Avocado bathroom suites and creating a new high quality, modern space. It's extremely rewarding to see the transformation from start to finish. Small spaces are my favourite as I love coming up with quirky space saving ideas.
What would you say is the one tool or product all plumbers need?
For me it's a decent radio! Nothing like a good sing song to get you through the day!
What's your favourite Wilo product and why?
The Wilo-Yonos PICO pump is an all-round hero! Easy to fit and versatile.
Why do you trust Wilo products? What makes them stand out from the competition?
For me it's not just about how good a product is, if a product is good it will speak for itself. It's what goes on behind the scenes that's important too. The Wilo team from production line to customer service are outstanding and I'm continually surprised at how many products Wilo supply and the projects they are involved in.
Becky, you are our first female advocate. From your point of view - why is it important for women to get into the industry?
Although there is still work to do in balancing the ratio of women and men within the industry, I think we have come on in leaps and bounds since I came into it. The key factor for me is getting girls interested from a young age. This falls to schools, but also parents. They need to know that any job in the industry is feasible, but also a viable career. It's just not put to them as an option. This to me is crazy as we are losing out on potential, and potential for the young people to have a very successful career.
What is your best piece of plumbing advice?
"Tidy site, Tidy Mind, Tidy work" from an early age I was in the workshop with my father, and he would always say if your work space is tidy, then you will be able to focus and your work will be speak for itself.
Becky, tell us about your relationship with Social Media!
I see it as an important gateway to chat and to ask questions to some of the finest heating engineers in the UK! It's helped me immensely and my confidence has grown because of it. It makes me feel like part of a community and it's good to know you're not on your own out there!
What would you say are the passions in your life - what makes you tick?
I love hiking and generally being outdoors! My fiancé and I are currently working our way along the South West Coastal path. Another passion for me is music…I love live music and try to get to gigs as often as I can. I really love small intimate venues best….
Becky - Can you give us your forecast for how you see 2020 turning out - from a business or personal point of view?
My move to Wales from Hampshire had been slow, but I'm started 2020 already booked up so I'm hoping this is a good sign for a successful 2020 work wise! I'm also concentrating on getting my Level 3 Gas - so a busy 2020 ahead for me.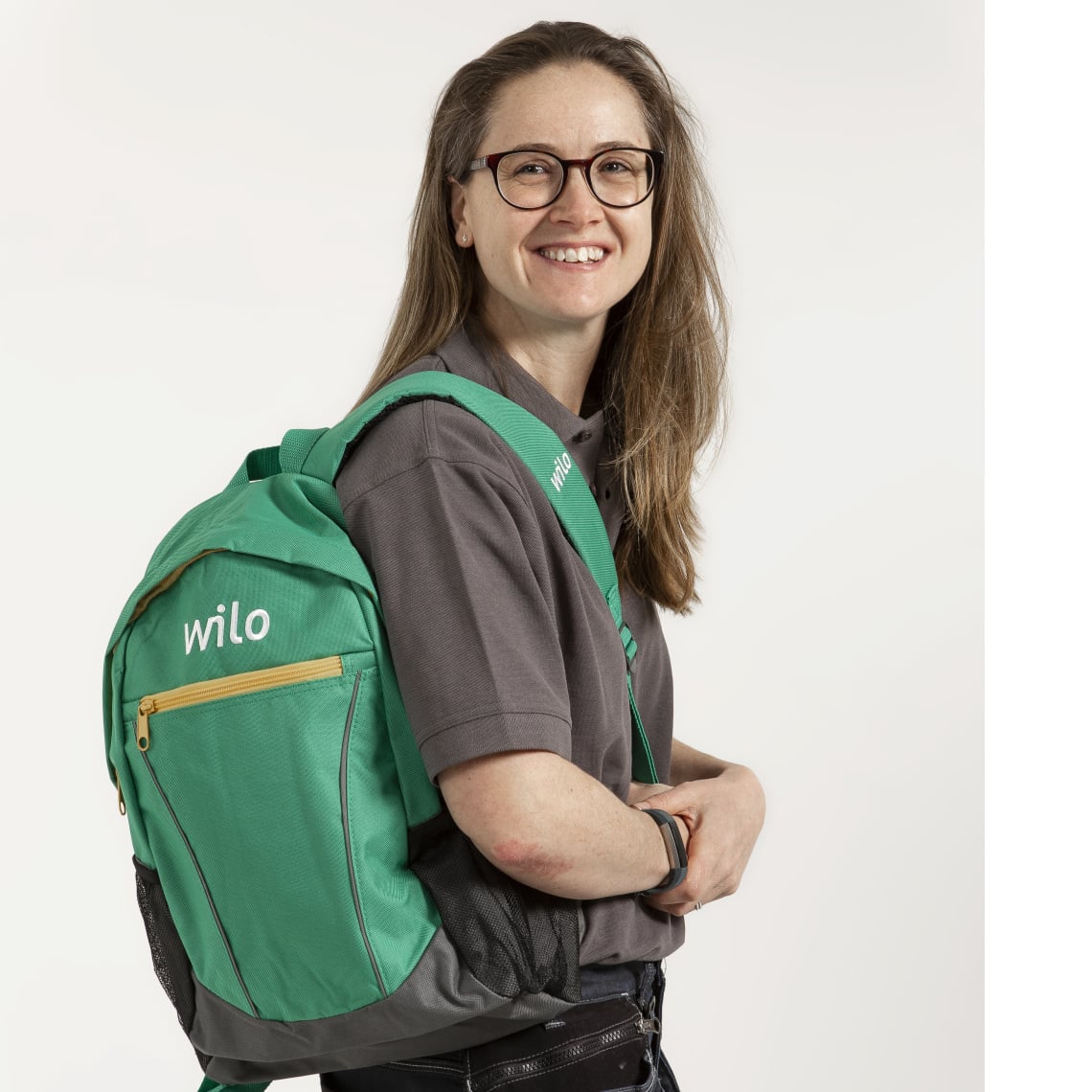 Excellent - thanks Becky - showing exactly why she's part of Wilo's Magnificent Seven! We look forward to seeing and hearing from Becky during the year!
Follow Becky on Twitter or visit her website:
Twitter: @Beck_BBPlumb
Visit Becky´s website
Becky´s favourite Wilo products: