Dennis Hollingworth
Meet Dennis Hollingworth!
Dennis - Denbo to his friends and colleagues - runs Hollingworth Heating and Plumbing Ltd, based in Stockport and operating in and around; Stockport, Greater Manchester and across the UK - wherever the work takes him. He's been working for himself for fourteen years this year and specialises in large domestic heating projects and underfloor heating.
Impressively, he was the 2016 winner of the Heating Installer of the Year!
We've asked Dennis a few questions to find out a more about our 'Wilo Advocate'!
When did you first get into plumbing and what sparked your interest?
I first got into plumbing in 1996, straight from school. I always remember I used to go to football training in the back of the managers van, he was a plumber and we all used to mess around with all the plumbing stuff in there, I guess that's what first got my interest.
What's your favourite part of the job?
Definitely standing back and looking at what you've done, along with customer satisfaction.
What's the one tool or product all plumbers need?
Footprints. Are you even a plumber without a set?
And what would you say is the most common plumbing problem you attend?
Wrongly piped and designed systems (Large Domestic).
What's your preferred plumbing job to do?
My favourite part of what I do, would definitely be the boiler rooms.
What's your favourite Wilo product and why?
Definitely, the Wilo-Yonos PICO, a brilliant well-built pump, with no call backs to date on the 100's of pumps I've fitted.
Great - and why do you trust Wilo products? What makes them stand out from the competition?
I'd say it's the all-round support from the team. It's not just about the products.
What would be your best piece of plumbing advice?
Never think that you know everything and be prepared to learn every day.
Tell us about your passions in life – what do you enjoy when you're not working!
I have two major passions – my family and football.
Do you have a favourite quote you would like to share with us?
Yes I have! It's "a cheap job isn't good….a good job isn't cheap!"
How do you get on with Social Media?
It's brilliant. It's excellent for those of us in this business - for the connection between installers and manufacturers in particular. I'm active on Twittter - make sure you follow me!
What would you say is the strangest plumbing job you've ever attended?
Someone had fitted a small radiator and placing it underneath some kitchen units with a grill in front of it, to be used like a plinth heater... to be fair the customer said it worked a treat.
Ok Denbo... give us your forecast for how 2020 will turn out - from a business or personal point of view!
Hopefully the same as 2019! Plenty of work and lots of time with my family!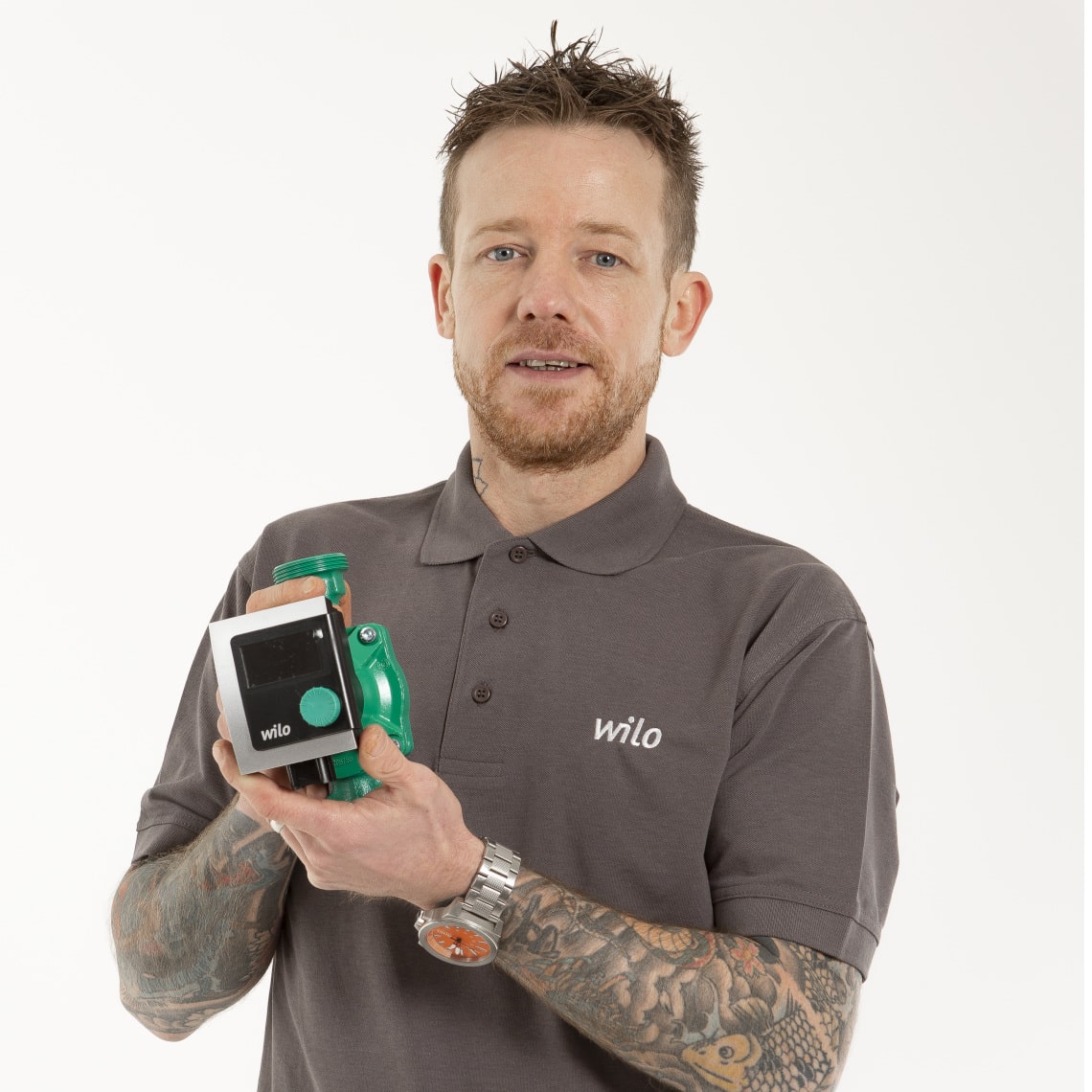 Dennis´ favourite Wilo products:
Connect module Yonos MAXO