Lewis Ellis
Meet Lewis Ellis!
Lewis launched L Ellis heated Limited 10 years ago, having previously worked as a breakdown engineer British Gas. Based in Surrey, Lewis specialises in heating and plumbing system installation.
We've asked Lewis a few questions to find out a little bit more about him and to see if there are any secrets we can share!
When did you first get into plumbing and what sparked your interest?
I first got into plumbing by accident really. At 18, I went travelling and realised that I wasn't particularly passionate about my college course. A friend of mine had recently started an apprenticeship with British Gas and sold the dream to me. I was accepted onto the programme and I received fantastic training.
What's your favourite part of the job?
Finding a solution to a problem. When someone has poor heating or low water pressure, and I make it work. It seems simple as it's your job but the difference it makes to their lives is really satisfying.
What's the one tool or product all plumbers need?
For me, it's a decent laser level. Everything needs to be straight, level and square- it's the base from where everything starts.
And what would you say is the most common plumbing problem you attend?
For breakdowns it's easily a syncron motor on a motorised valve. For installations it's water pressure and flow rates- most people seem to think you can just put a boiler and cylinder in and it will produce great results. You always have to explain that the equipment is only as good as what's supplying it.


What's your preferred plumbing job to do?
I really love putting together a boiler room, it's like a puzzle! When everything slots into place it's really satisfying.
What's your favourite Wilo product and why?
The Wilo Yonos-Pico range is great. It has everything I need for most domestic installs and the air removal setting is very handy.
But the Wilo-Star Z Nova T has got to be my favourite pump for hot water recirculation. It has everything - an integrated timer, temperature sensor and non-return valve. This pump saves me so much time, looks great and is easy to setup.
What would be your best piece of plumbing advice?
Try and think a few steps ahead and plan. I see a lot of installations where people just start throwing pipes in and then come up against problems that could have been avoided had they spent a bit of time planning. There's a lot of pressure to get things done quickly, which is understandable, but I'd say most of the time it causes more problems and ends up taking longer.
Tell us about your passions in life – what do you enjoy when you're not working!
I love cycling, I try to get out as much as I can with friends. But it's also something I do by myself clear my mind. I always feel better if I'm able to cycle regularly.
I also love going on holiday with my wife. We try to go away as much as possible, but COVID isn't really helping with that at the moment. Hopefully we can get away this summer with an extra person as my wife is expecting our first baby any day now!
Do you have a favourite quote you would like to share with us?
I'm not really big on quotes but I like a Ricky Gervais one - "You should bring something into the world that wasn't in the world before. It doesn't matter what it is. It doesn't matter if it's a table or a film or gardening - everyone should create. You should do something then sit back and say 'I did that.'"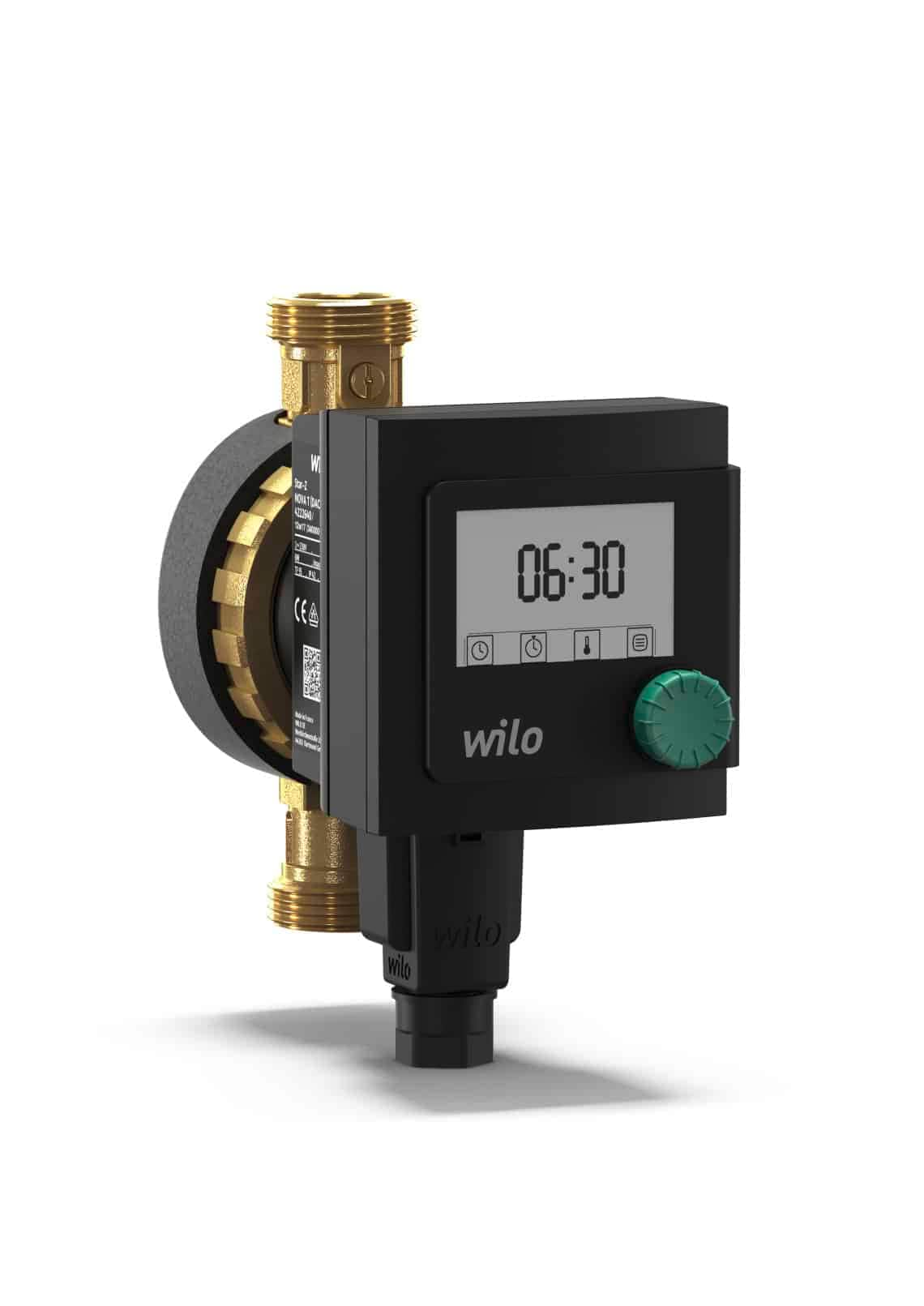 How do you get on with social media?
It's something I need to get better with. I'm a bit too self-critical and hate hearing my own voice. I need to get some tips off Todd as he's prolific. He manages to bang out the work and do a hundred stories a day!
What would you say is the strangest plumbing job you've ever attended?
When I was newly qualified, I was called out to service a boiler for a lovely old lady near where I lived. We were chatting and she mentioned she had a pet called Fred that she had since she was a little girl. Humouring her, I asked if he was buried in her garden. She said no and offered that I could go out and meet him. She then took me out to the garden and there is a tortoise crawling up to us as she's calling his name! Apparently, she had bought him from Woolworths when she was a little girl, and he was 80 years old!
We look forward to seeing and hearing from Lewis during the year!
Follow Lewis on Instagram:
Instagram: @leheating
Lewis' favourite Wilo products: