Wayne Kirby
Meet Wayne Kirby!
Wayne owns Kirby Plumbing & Heating based in Coventry in the West Midlands and has been in business since 2003. In that time Wayne has built a reputable business with most of his work coming from recommendations throughout Coventry and Warwickshire. Wayne is a fully qualified plumbing and heating engineer with 20 years experience in the trade. He is a registered gas safe engineer and also qualified in installing, servicing and repairing mains pressured unvented cylinders. He is specified in underfloor heating systems ranging from complete ground floor installations in a screeded floor to retro fit overlay systems. "There really is no job too big or too small and customer satisfaction is my priority!"
Wayne gave us an exclusive interview - find out more about our Wilo advocate´ here!
When did you first get into plumbing and what sparked your interest?
I knew from an early age I wasn't going to work in an office as I was fascinated anytime my mum and dad had the plumber in doing jobs in the house. But it took me 3 years of trying before I could find someone willing to give me an apprenticeship!
What's your favourite part of the job?
My favourite part of the job is simply the variety of jobs I encounter throughout the year, no 2 jobs are the same!
What´s the most common plumbing problem you attend?
My most common problem I attend is customers that have boilers that are not working due to low water pressure.
What´s your best piece of plumbing advice?
Never stop striving to learn and take advice on board. Do as much training as physically possible.
What's your favourite plumbing job to do?
I love doing bathrooms! There is so much work that goes into refurbishing them, but it is so pleasing to see the transformation at the end of the job.
What's your favourite Wilo product and why?
My favourite Wilo product is the Wilo-Yonos PICO! It is such a great reliable pump which does a fantastic job!
Great! - and why do you trust Wilo products? What makes them stand out from the competition?
Wilo pumps are the most reliable pumps on the market and my customers love the intuitive design that makes them so easy to use.
What would you say is the one tool or product all plumbers need?
The most important tool in any plumbers toolbox should be the Wera tool check plus! It's a fantastic piece of kit and has so many useful parts inside!
What do you do and enjoy outside of work Wayne – anything special in your life?
My family! Spending time with them is the most important thing to me and making memories that last a lifetime. Another passion in my life is cooking! I've been able to pick it up more recently and I'm loving it, I've even bought myself a new toy, my grill! I can even control it via an app on my phone which means I can turn on the grill whilst I'm on a job for it to slow cook and be ready for me and the family by the time i get home. It's genius!
Wayne, share your thoughts with us about Social Media!
I think it's great! It's something that has been able to bring small businesses and small independents together with the plumbing community. If you aren't sure of something or need advice on something you are able to reach out to known and well respected trades people. The support available out there is invaluable.
Not only that it has also helped us to build a relationship with the industry's manufacturers, something which may not have been possible before. We now know the people behind the brand and are able to contact them if we need to. This is great as it helps us do what we do, the best way we can.
And what´s the strangest plumbing job you've ever attended?
That was for a customer who had a boiler installed by another installer a couple of months before we got called in! Upstairs radiators wouldn't heat up as when he had removed the cylinder in the airing cupboard he had linked the flow and return together and it was acting as a bypass. It took me a full day to find it and put it right.
Last but not least... Let us know what you see as the key move in 2020?
Knowledge - as I've already mentioned before, learning is something that is extremely important. It keeps you up to date with all the new technologies, products and developments. I will be making sure I take part in as much training as possible, especially with manufacturers and any new products they may have or be introducing.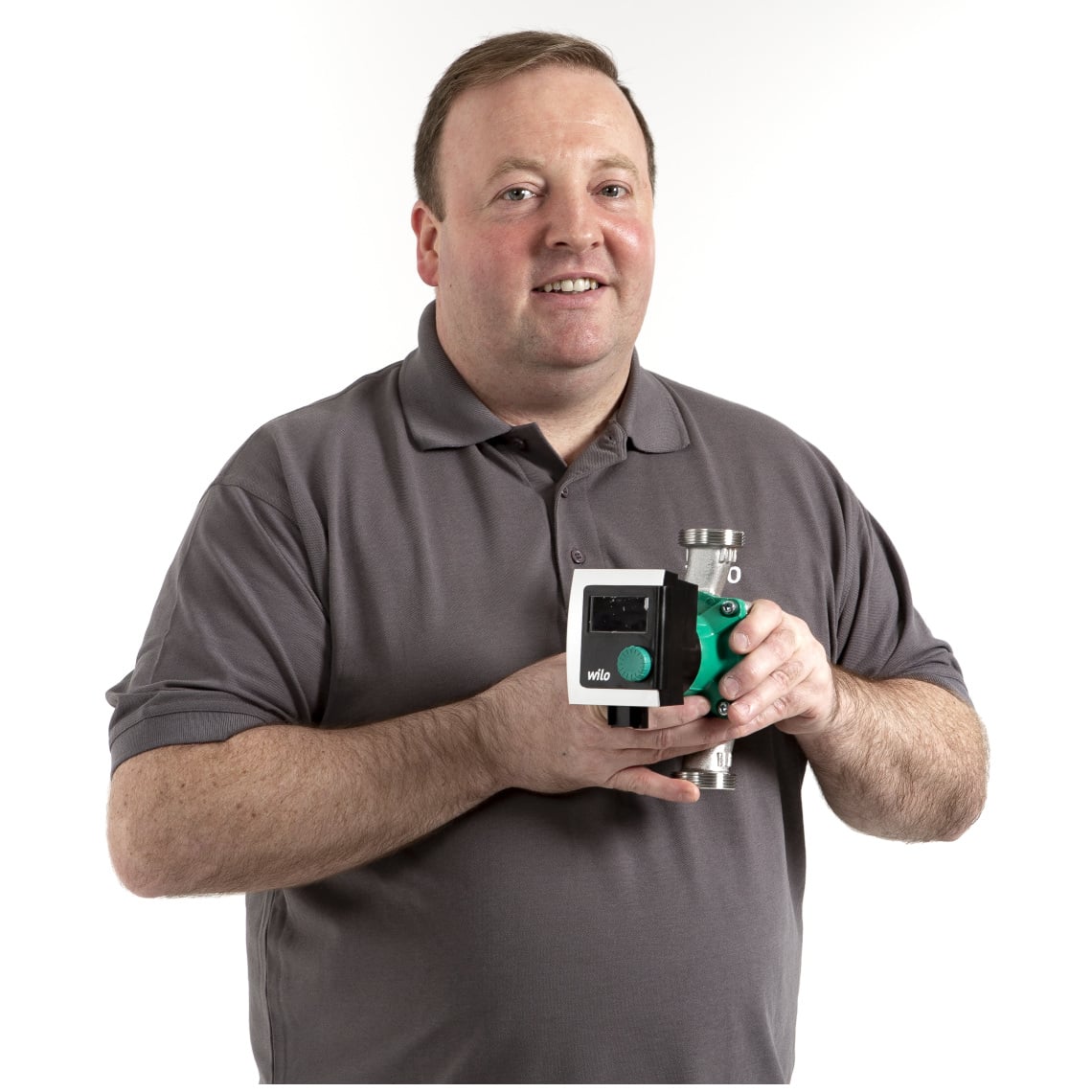 Wayne´s favourite Wilo products: