Back to overview
20.08.2021
Reliable supply plays a central role in building services, especially in big buildings, where large volume flows sometimes have to be transported with high delivery heads to provide the heating and cooling capacity.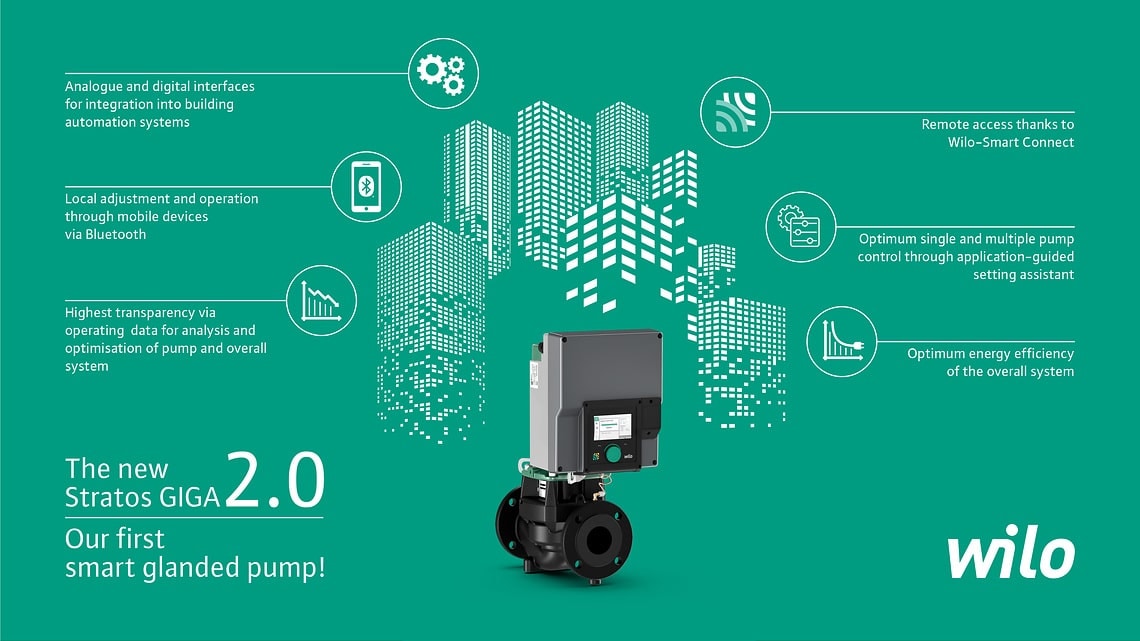 One of the first smart glanded pumps on the market, the Wilo-Stratos GIGA2.0 – also available as in-line pump Wilo-Stratos GIGA2.0-I or twin-head pump Wilo-Stratos GIGA2.0-D – proves that efficiency and smart technology can both be put to good use.
Using several interfaces our smart glanded pump Wilo-Stratos GIGA2.0 is ready for multi-pump control, integration into building automation, operating data acquisition and state-of-the-art options for mobile access via Wilo-Smart Connect. This enables the pump to be configured and operated via Bluetooth using mobile devices and to communicate via various established bus protocols now expanded to include an Ethernet interface for BACnet IP and Modbus TCP.
Consultants, installers, facility managers and operators will find all information about our smart glanded pump for HVAC applications in large buildings on our website, including informative video clips for your purposes.
Read more