Drew Styles
Meet Drew Styles!
Drew runs Drew Styles Plumbing and Heating Limited in Wigan and has been running the business for four years. He works as a specialist heating installer.
He's been a loyal Wilo installer for a while now and finds the Wilo products easy and straightforward to fit.
We've asked him a few questions to find out a little bit more about our 'Wilo Advocate' to see if there are any secrets we can share!
Drew, when did you first get into plumbing and what sparked your interest?
I'm 4th generation plumber in my family so I've been involved in the industry all my life. It's just something I've always found interesting.
What is the most common plumbing problem you attend?
I attend a lot of call outs for various things but water quality is a common issue in a lot of the systems.
And what´s your best piece of plumbing advice?
Don't get leaks, leaks are bad.
From your persepctive - What's the one tool/product all plumbers need?
The internet.
Why do you trust Wilo products? What makes them stand out from the competition?
The product range and back up are brilliant.
What's your favourite Wilo product and why?
The Wilo-Stratos PICO is an absolute beast of a pump! It has so many features to get the best you can out of a system.
What's your favourite plumbing job to do?
Heating installs, I love being able to rip out and start fresh.
Drew, tell us a bit about your views on Social Media!
I think it's what you want to make of it really. Personally, I like to use it to learn and to take inspiration from others in my industry.
We also have a female installer among Team Wilo. From your point of view - why is it important for women to get into the industry?
I think it's important for anyone to get into the trade. In the modern world it's becoming less and less of a 'thing' that women are in the trades.
What makes you tick, day to day?
I love my job and want to learn as much as I can, so I like to try and push myself to get better on each job I do.
Can you share with us what´s the strangest plumbing job you've ever attended?
Well, that was when false teeth had been flushed down a toilet.
Ok Drew - give us your forecast for how 2020 will turn out - from a business or personal point of view?
Bigger and better things – that covers it!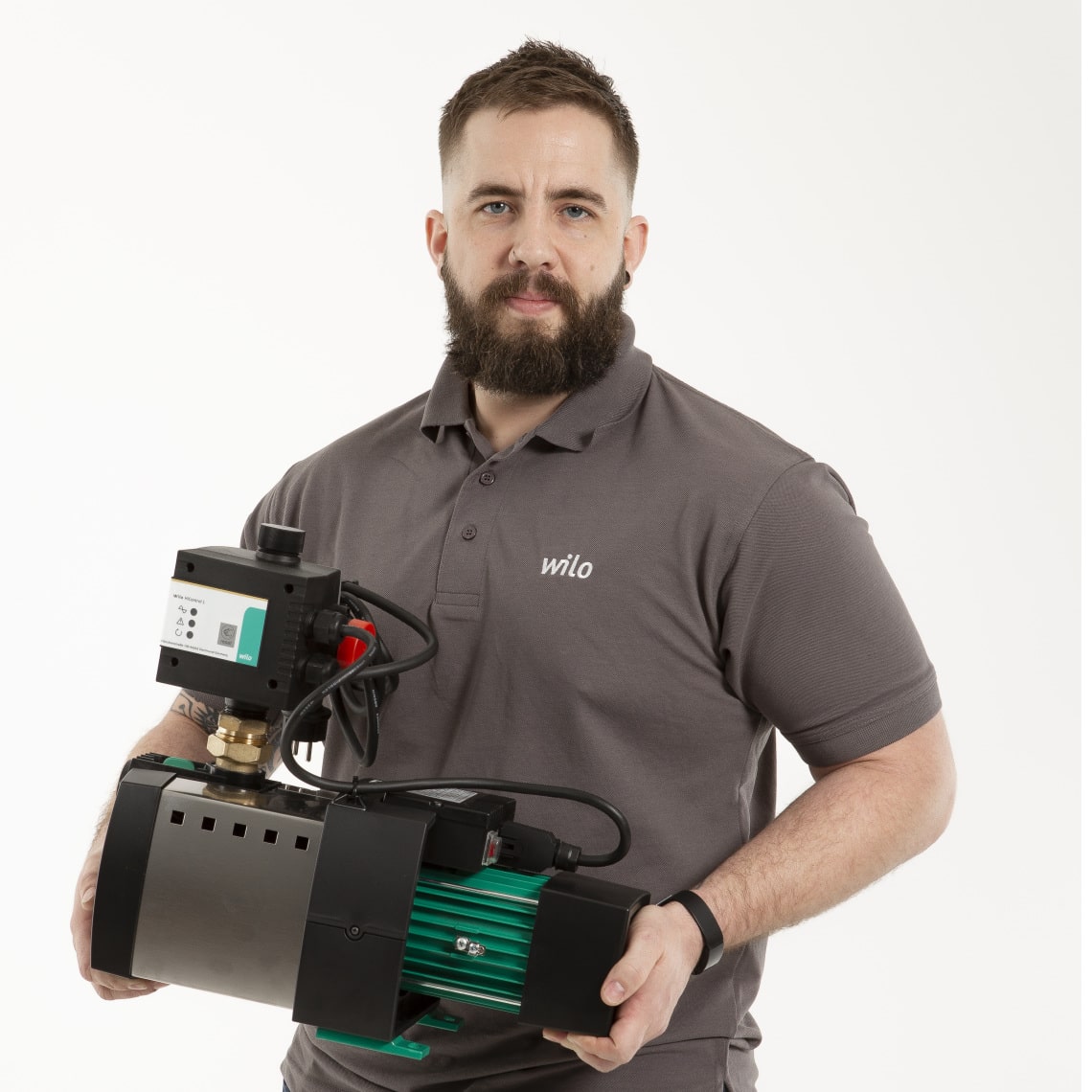 Drew´s favourite Wilo products: