Carus Automatic Air Vents
Carus Automatic Air Vents
Series description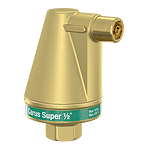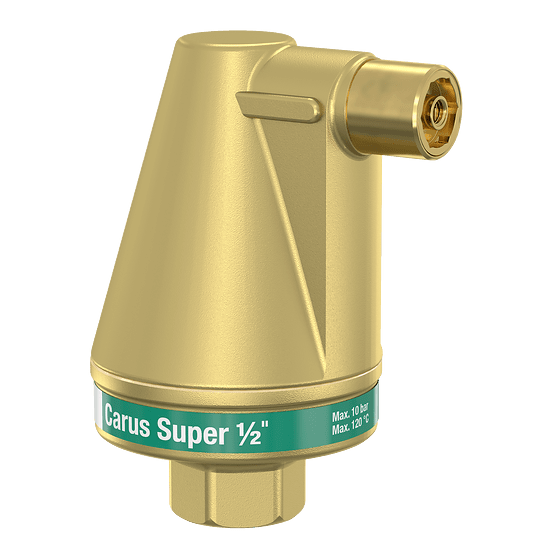 Your advantages
Increasing Efficiency of the Heating and Chilled Water System thanks to the intelligent "Open Closed"- Principle of the float valve
High Reliability and less Maintenance by removing the free air out of the system.
No risk of water contamination through the conical shape of the Carus Super (large distance between water level and venting valve)
Reduced noise level by degassing the system efficiently
Construction
Automatic float venting unit with screwed connection.
Application
Hot-water heating systems of all kinds, air-conditioning systems, closed cooling circuits with glycol-based additives (max. 50%).
Equipment/function
Fields of application
The automatic float venting units improves the efficiency and the quality of the fluid in the system by continuously venting of the free gases.
Integrated shut-off valve
Air chamber with conical (Caurs Airvent) and cylindrical (Carus Super) shape for large clearance between the water level and venting valve
Scope of delivery
Automatic float venting unit
Installation and operating instructions
Type key
| | |
| --- | --- |
| Example: | Wilo-Carus Super G 1/2" M |
| Airvent / Super | Series |
| ½" | Nominal diameter of connection (inch) |
| M/F | Connection Type (F= Female ; M= Male) |
Materials
Air venting housing: Brass
Cap at the top: Plastic
Series
Carus automatic air vent