Wilo-Stratos PICO-Z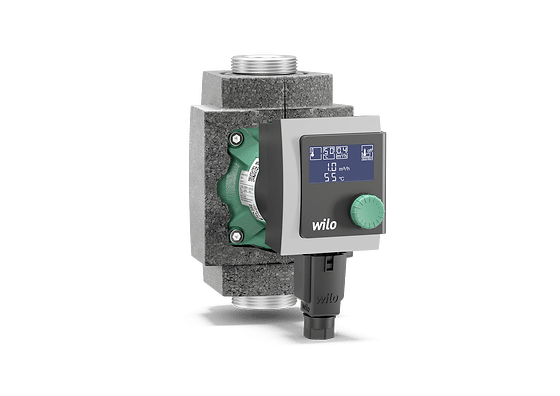 Your advantages
Manual and temperature-controlled mode for optimum operation
Identification of the thermal disinfection of the domestic hot water tank
Display of the current consumption in Watts and the cumulative kilowatt hours or of the current flow and the temperature
Stainless steel pump housing protects against bacteria and corrosion
Wilo-Connector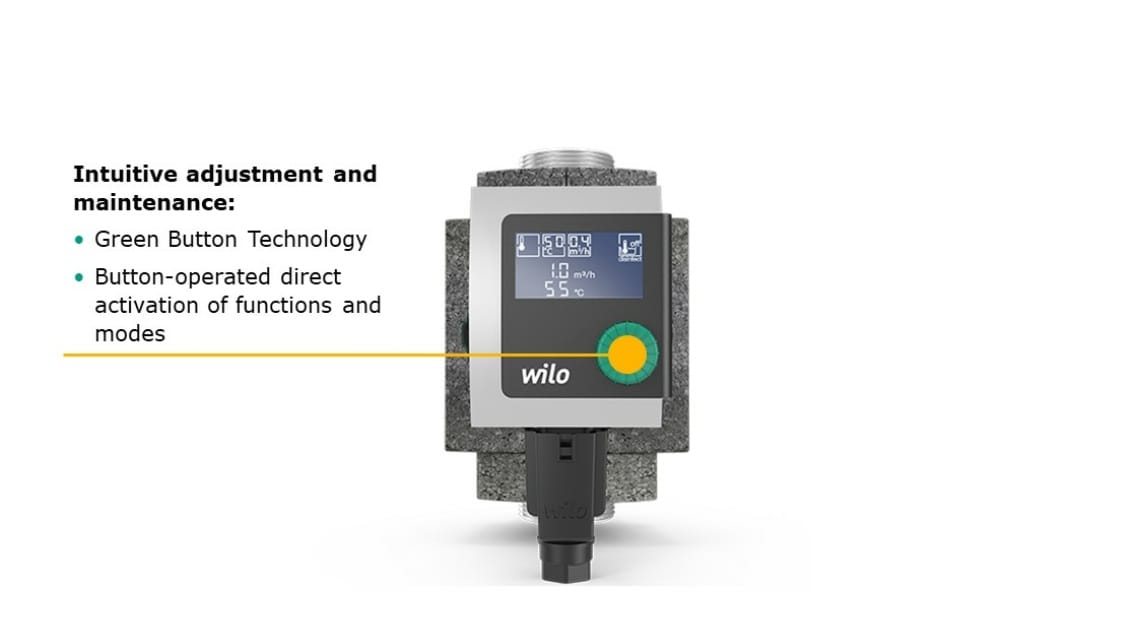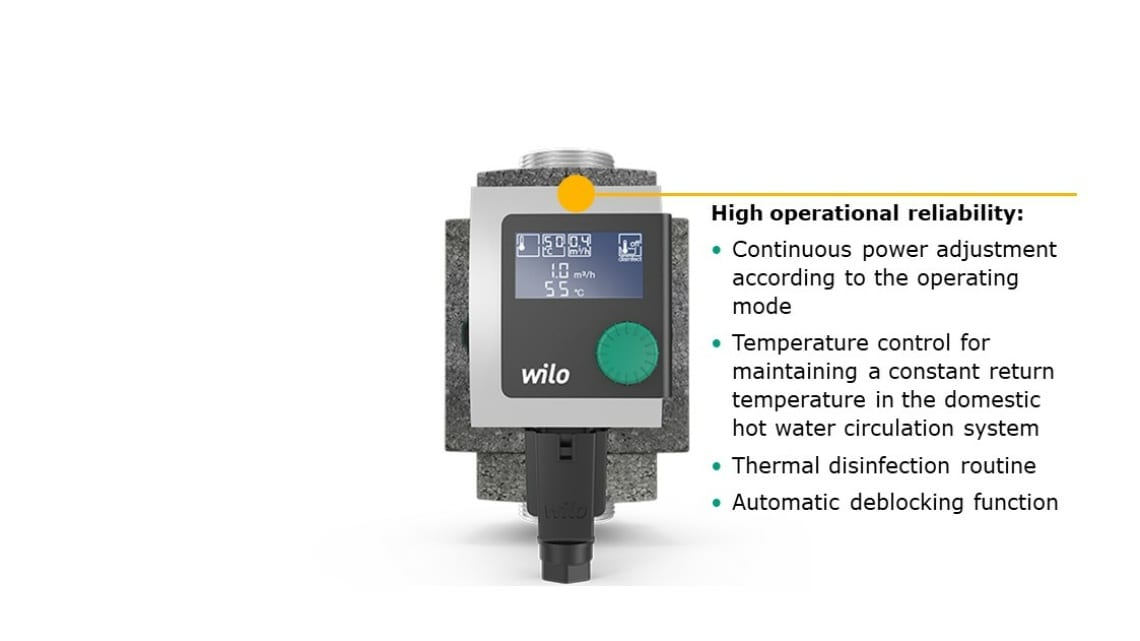 Carefree package for your everyday working life
With Wilo as your partner, you cannot only be sure of choosing high-quality product solutions, but also of benefiting from a comprehensive, carefree package of well-thought-out services.
read more
Series description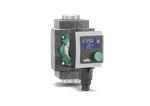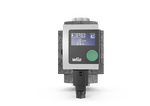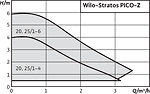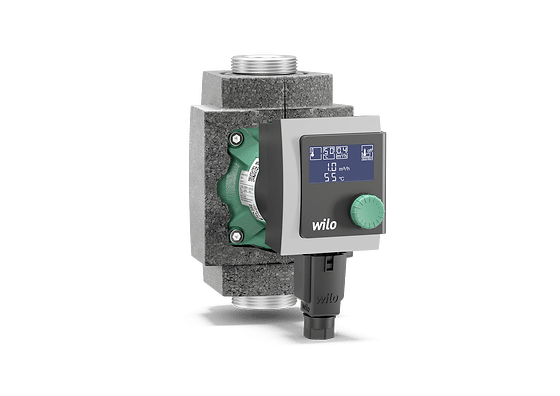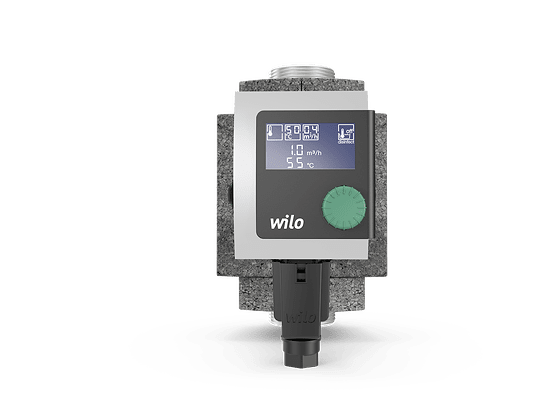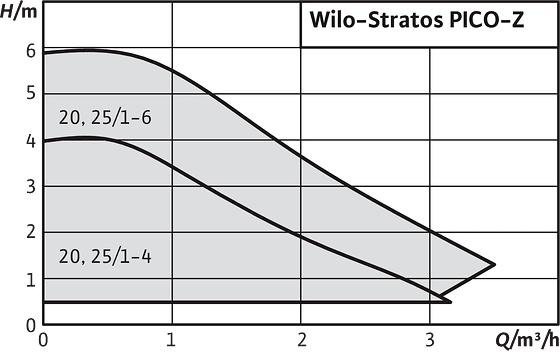 Your advantages
Manual and temperature-controlled mode for optimum operation
Identification of the thermal disinfection of the domestic hot water tank
Display of the current consumption in Watts and the cumulative kilowatt hours or of the current flow and the temperature
Stainless steel pump housing protects against bacteria and corrosion
Wilo-Connector
Construction
Glandless circulator with screwed connection, blocking-current proof EC motor and integrated electronic power control.
Application
Domestic hot water circulation systems for building services and industry.
Equipment/function
Operating modes
Δ p-c for constant differential pressure
Temperature-controlled mode
Manual functions
Setting the operating mode
Setting of pump output (delivery head)
Setting the minimum temperature
Setting of the minimum flow
Reset function for resetting the electricity meter
Reset function for resetting to factory settings
"Hold" function (key lock) for disabling the settings
Automatic functions
Infinitely variable power adjustment according to the operating mode
Temperature control for maintaining a constant return temperature in the domestic hot water circulation system
Thermal disinfection routine (detecting and supporting the thermal disinfection of the domestic hot water storage tank)
Automatic deblocking function
Signal and display functions
Display of the current power consumption in W
Display of the cumulative kilowatt hours in kWh
Display of effective flow in m3/h
Display of the current temperature in °C
Indication of fault signals (error codes)
Equipment
Wrench attachment point on pump body
Quick electrical connection with Wilo-Connector
Blocking-current proof motor
Particle filter
Thermal insulation as standard
Scope of delivery
Pump
Thermal insulation
Wilo-Connector
Gaskets
Installation and operating instructions
Type key
| | |
| --- | --- |
| Example: | Wilo-Stratos PICO-Z 20/1-4 |
| Stratos PICO | High-efficiency pump (screw-end pump), electronically controlled |
| Z/ | domestic hot water circulation |
| 20/ | Nominal connection diameter |
| 1-4 | Nominal delivery head range [m] |
Technical data
Fluid temperature of drinking water up to 3.57 mmol/l (20 °dH): +2 °C to +70 °C in short-time duty (4 h): +2 °C to +75 °C
Mains connection 1~230 V, 50 Hz
Protection class IP X4D
Threaded connection Rp ¾ and Rp 1
Max. operating pressure: 10 bar
Materials
Pump housing: Stainless steel
Impeller: Plastic
Shaft: Stainless steel
Bearing: Carbon, synthetic resin-impregnated
Duty chart
Stratos PICO-Z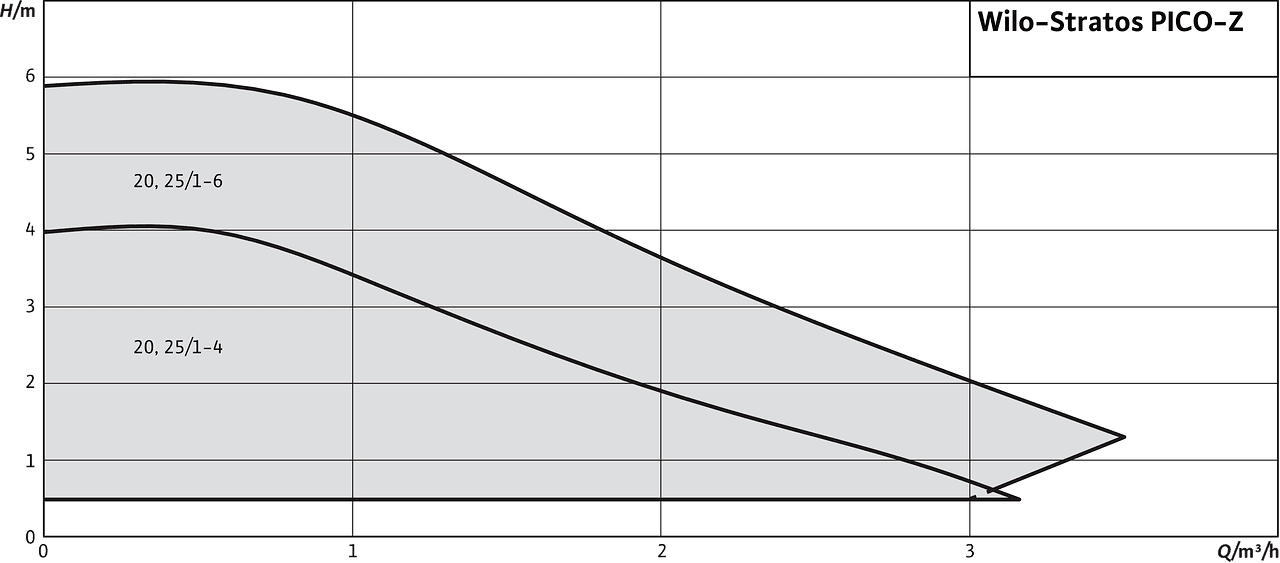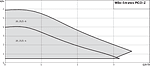 Downloads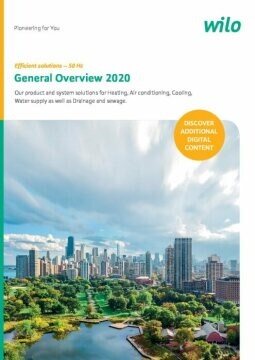 General overview 2020 International version
| | |
| --- | --- |
| Edition | 2020 |
| Version number | 1 |
| Page format | 209.9 x 297.0 mm |
| Number of pages | 78 |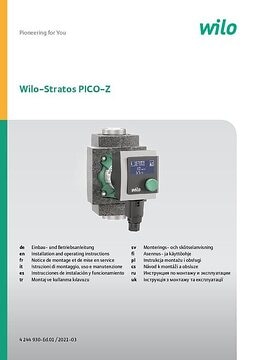 Wilo-Stratos PICO-Z
| | |
| --- | --- |
| Article Number | 4237190 |
| Edition | 1910 |
| Version number | 01 |
| Page format | 105.1 x 148.2 mm |
| Number of pages | 201 |