Wilo-Sinum
Wilo-Sinum
Constant pressure with continuous degassing and topping-up.
Wilo-Sinum is the ideal solution for pressurization, de-aeration and topping up in sealed heating installations where standard diaphragm expansion equipment is limited. The pressure expansion automat for pumps includes an integrated pressure retention, degassing and topping-up in enclosed heating and cooling systems. The large series of closed vessel sizes allows adaptation to a large number of applications for guaranteeing constant system pressure. The system offers continuous degassing using three selectable operation modes and thanks to the digital and analogue inputs, it can be optimally integrated into an existing building management system.
Your advantages
Easy installation thanks to intuitive menu navigation in the HMI, large display and self-learning microprocessor
Different operating modes guarantee continuous degassing
Advanced technology ensures low power consumption, long service life and easy maintenance
High convenience through volumetric controls and automatic topping-up during the heating and cooling cycles
Modular design for a high level of installation flexibility
Optional: Integration in existing building management systems through digital and analogue outputs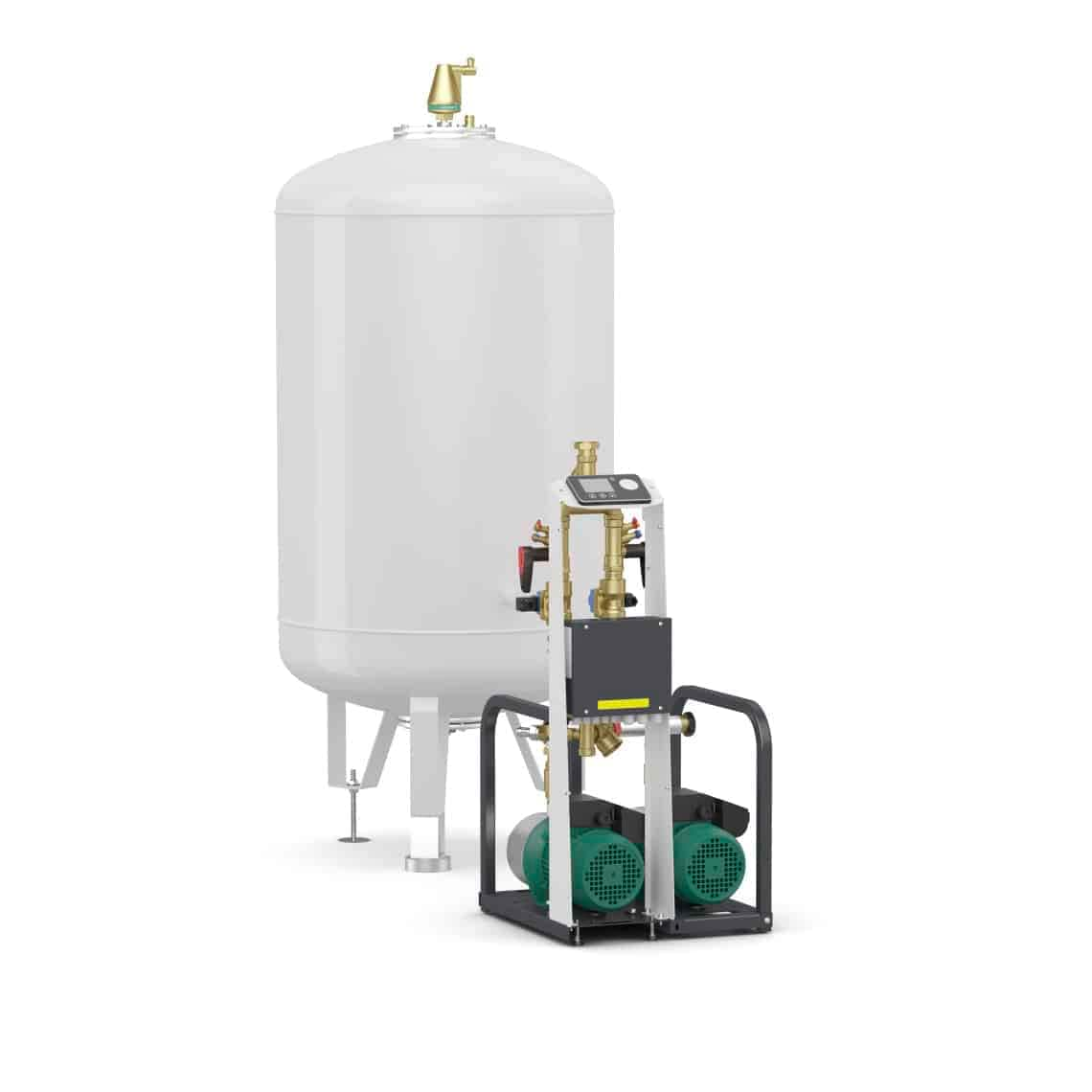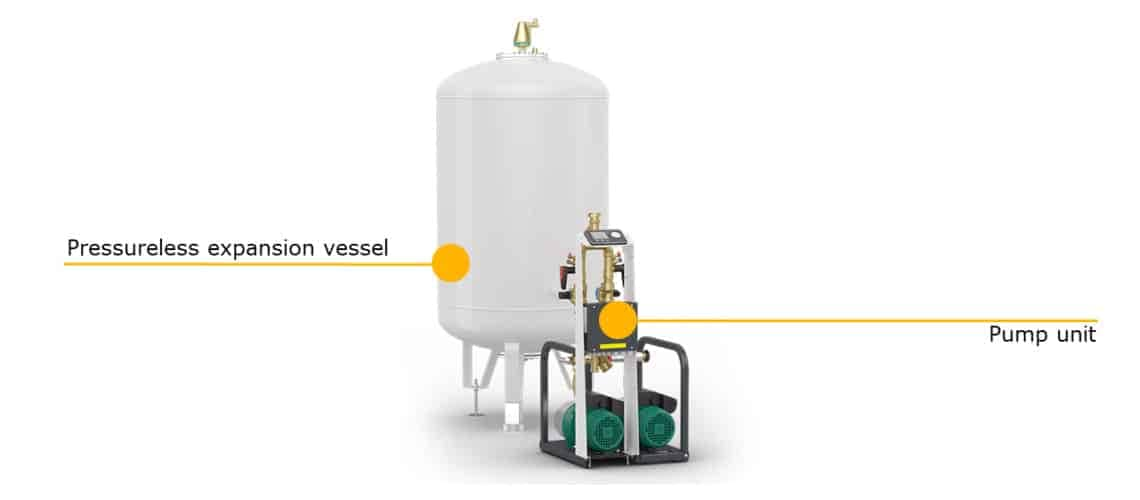 Pressurless expension vessel
Expansion fluid is stored at atmospheric pressure in the bladder
Unique pressure step degassing process, even when the system is in equilibrium, by combination of pressure drop and application of patented PALL ring technology
Vessel sizes:

100-1,000 litres in accordance with EN 13831
1,200-10,000 litres in accordance with AD2000

In accordance with European Pressure Equipment Directive 2014/68/EU and in accordance with Machinery Directive 2006/42/EC
Used for storage of expansion water with a closed expansion vessel.
Deaeration and topping up the installation automatically with state-of-the-art micro-electronics.
The balanced pressure expansion equipment is sized according to the total system volume and the boiler or chiller load.
The vessel is 80% efficient irrespective of the static height of the system.
Ideal solution for large installations or high installations where standard diaphragm expansion equipment is limited.

Pump unit

Components of pump unit