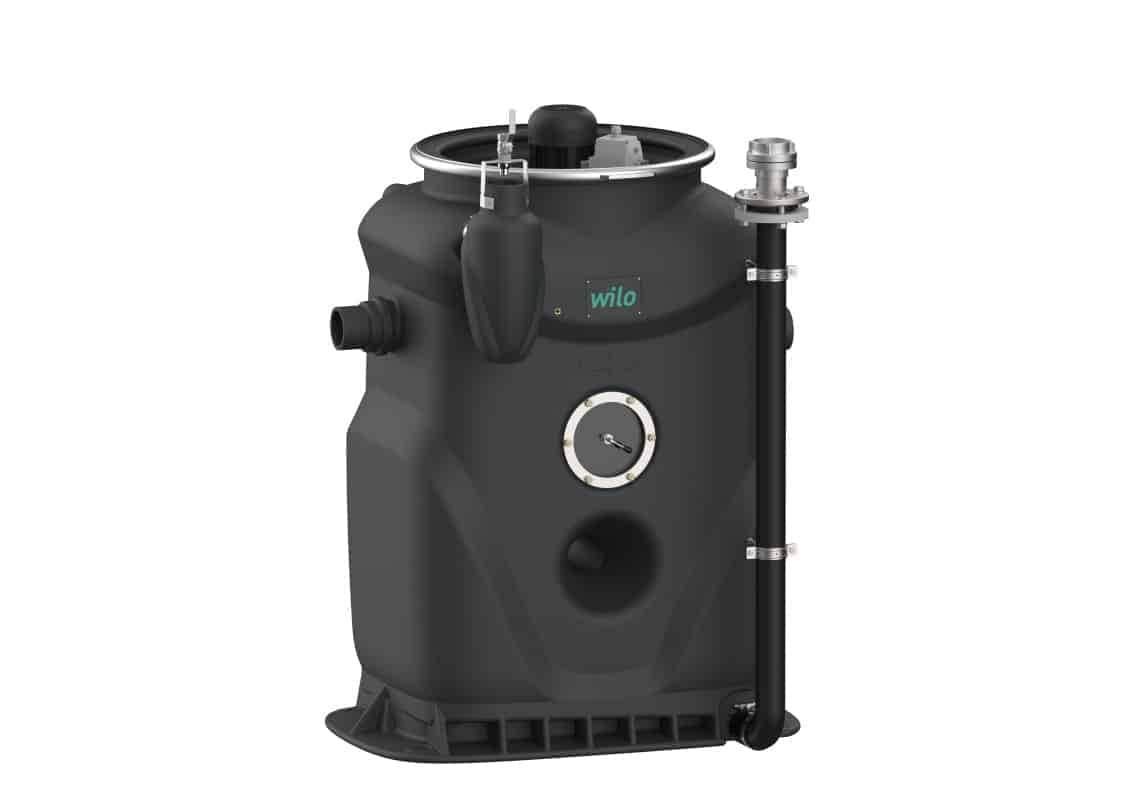 Convenient operation, hygienic maintenance at the touch of a button.
The Wilo-Separator MONO grease trap is optionally available in manually operated or fully automatic versions. With its high-quality, dimensionally stable construction, it offers maximum stability for continuous operation in frost-free spaces. The light and compact tank facilitates transport and installation even in confined spaces. It comes equipped with a fill level window that facilitates monitoring of the grease layer level at any time. A mixing procedure for residue-free cleaning, as well as hygienic, odour-free drainage through a separate pipe, can be activated at the push of a button when maintenance is required.
Your advantages
Simple and compact construction for convenient installation ​
Easy to operate and refill with fresh water ​
Optionally available with fully automatic drainage using pump, refilling with fresh water and optional remote control for convenient use​
Odour-proof sealing of the maintenance opening using a quick-action clamp and seal and odourless drainage using the drainage pipe.​
Tank made from high-quality, dimensionally stable and acid-resistant plastic for maximum stability in continuous operation​
Reliable drainage thanks to fail-safe mixing of grease layer for drainage process​
Quiet operation thanks to solid, flow-optimised design​
Fill level window for visually inspecting the grease layer for maximum operational reliability​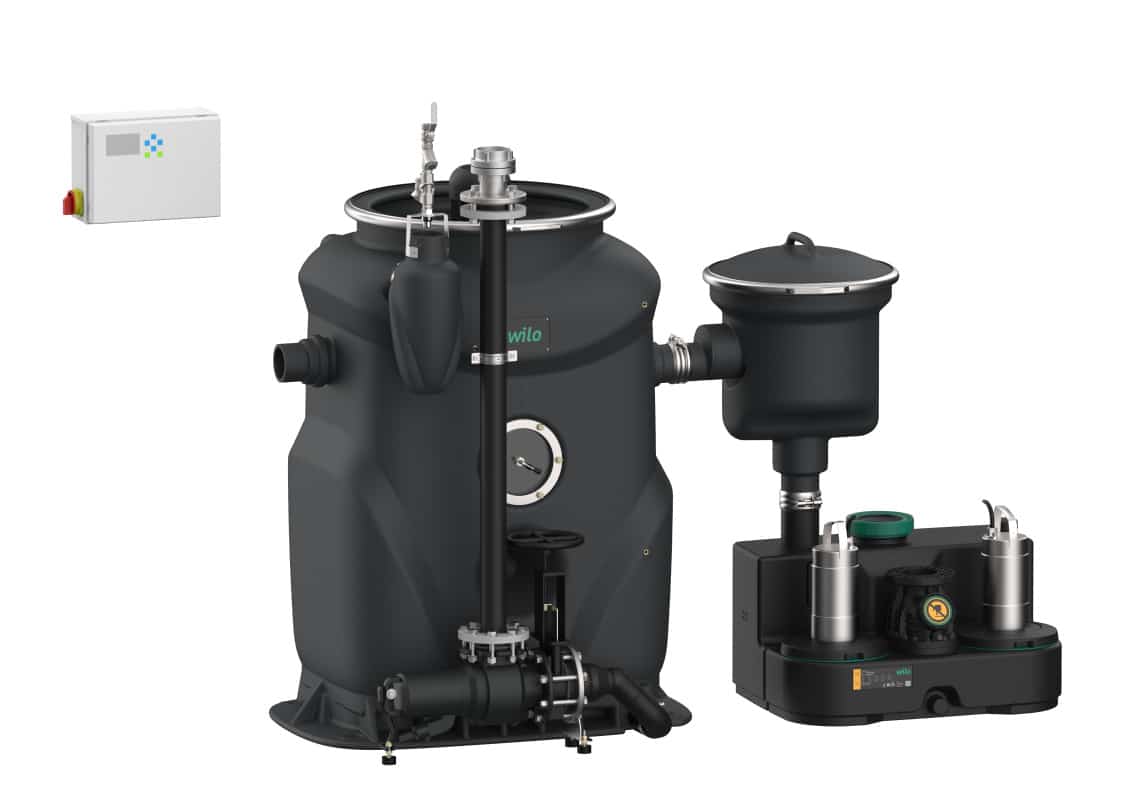 Application
Commercial kitchens - such as in hotels, restaurants, canteens or cafeterias - are faced with the challenge of not being allowed to discharge greasy sewage into the public sewer network without a grease separator. The solution: our Wilo-Separator grease separator systems.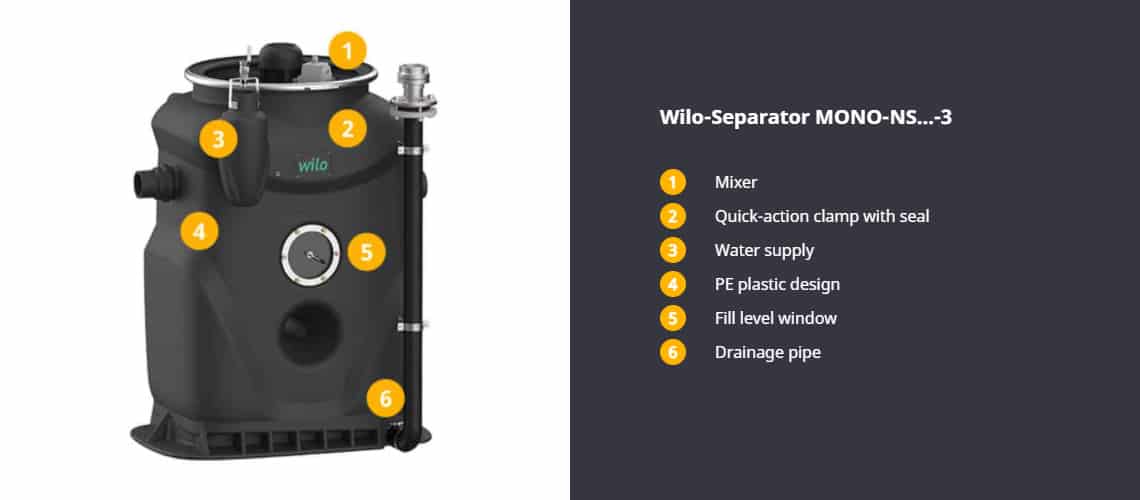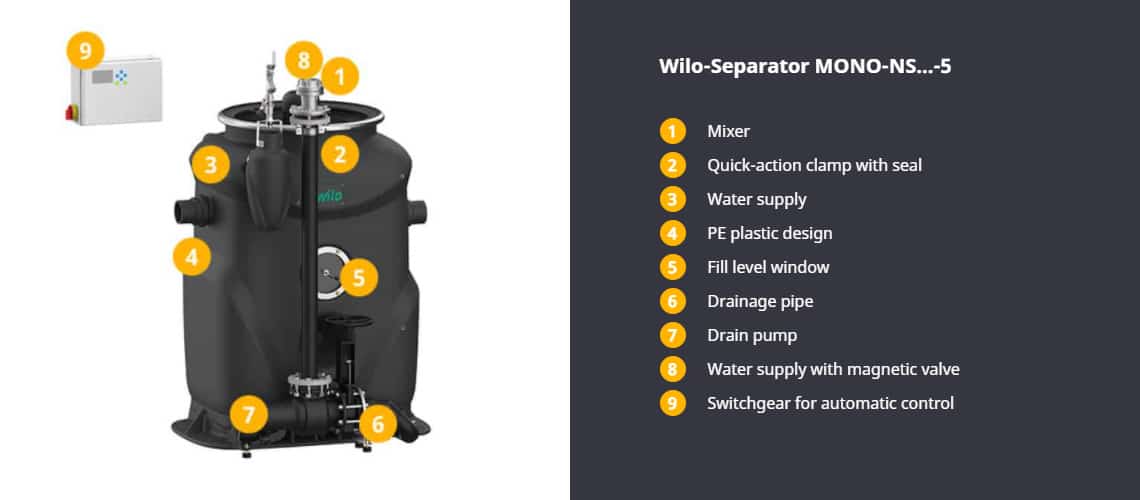 Product family Wilo-Separator
Wilo always offers the right solution for variable constructional conditions and applications.