Wilo-EMU TR 14… – TR 28…
Series description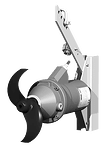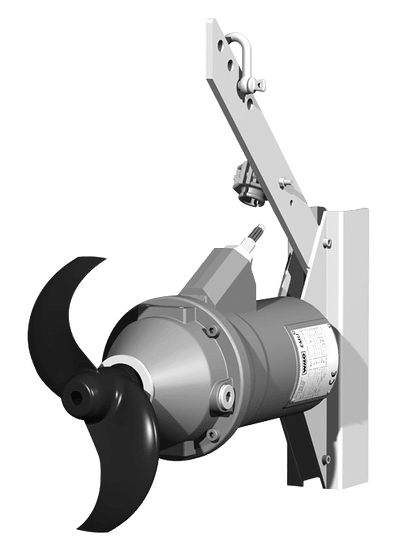 Your advantages
Works reliably.Clogging-free operation with backward-curved incoming flow edge and self-cleaning helix hub.
Reduced costs.Quick and simple to install as a ground, wall or pipe fixation. Even in the smallest of spaces.
Construction
Fast running and compact submersible mixer, directly driven
Application
Solids turbulence to prevent deposits in the stormwater retention tank and pump sump
Destruction of floating sludge layers
Equipment/function
Thermal motor monitoring
Sealing chamber control (optional)
Ex rating (optional)
Scope of delivery
Submersible mixer with mounted propeller hub and cable
Cable length as per customer request
Fitted accessories depending on the installation type
Operating and maintenance manual
Type key
| | |
| --- | --- |
| E.g.: | Wilo-EMU TR 21.145-4/11 S10 |
| TR | Submersible mixer |
| 21 | x 10 = nominal propeller diameter in mm |
| 145 | x 10 = propeller speed in rpm |
| 4 | Number of poles |
| 11 | x 10 = stator length in mm |
| S10 | Code for special propeller |
Technical data
Mains connection: 3~400 V, 50 Hz
Submerged operating mode: S1
Protection class: IP68
Max. fluid temperature: 40 °C
Max. immersion depth: 20 m
Materials
Housing components: EN-GJL-250
Propellers: PUR or stainless steel 1.4571
Propeller hub: 1.4571 stainless steel
Screwed connections: Stainless steel 1.4301 or 1.4571
Seal bushing: Stainless steel 1.4571
Description/construction
Propeller
2-bladed propeller with a nominal propeller diameter of 140 mm to 280 mm. Clogging-free construction thanks to backward-curved incoming flow edge and patented helix hub.
Motor
Submersible motor of the T-series (surface-cooled motor) with standard connection for an easy and efficient adaptation of the motor power. The motor heat is given off directly to the fluid via the housing. The winding is equipped with a temperature monitor. Large grooved ball bearings ensure long service life of the motor bearings.
Seal
Double shaft sealing with large-volume sealing chamber to collect leakage from the mechanical seal; available with external pencil electrode on request. On the motor and fluid side, a corrosion- and wear-resistant mechanical seal made of solid silicon carbide material is used. A seal bushing ensures long-term corrosion-protected fit of the mechanical seal.
Cable
Longitudinally watertight connection cable type H07 for strong mechanical loads. The connection cable enters the motor housing through a water pressure-tight cable inlet with strain relief and bend protection.
Downloads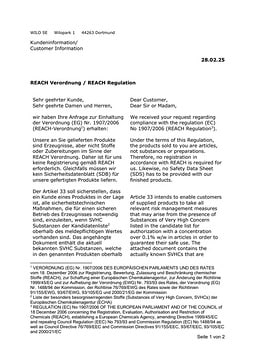 REACH regulation
| | |
| --- | --- |
| Edition | 2018-10 |
| Page format | 209.9 x 296.7 mm |
| Number of pages | 4 |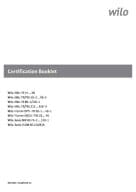 Wilo-EMU TR(E) / Wilo-Flumen OPTI-TR / Wilo-Flumen EXCEL-TRE / Wilo-Sevio MIX BG / Wilo-Sevio FLOW BG
| | |
| --- | --- |
| Article Number | 6074694 |
| Edition | 2019-02 |
| Version number | 05 |
| Page format | 209.9 x 297.0 mm |
| Number of pages | 32 |