Wilo-Rexa SUPRA-V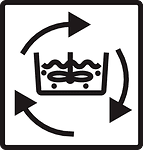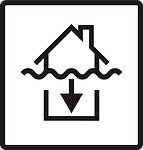 Wilo-Rexa SUPRA-V with Digital Data Interface: High energy saving and digital operating convenience for more economical waste water management.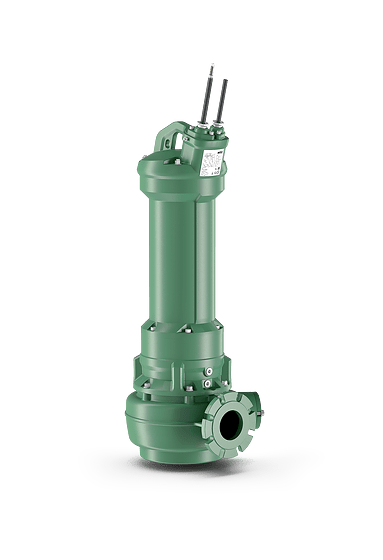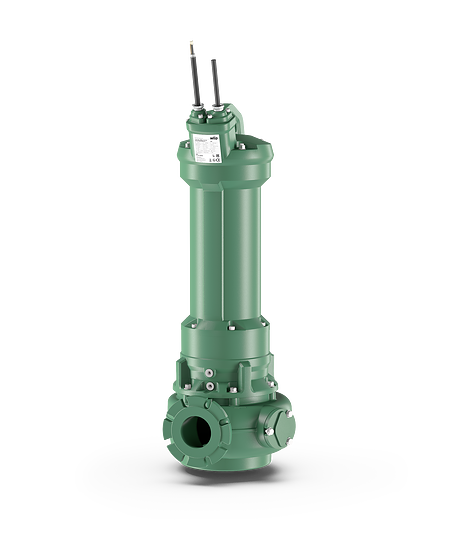 Wilo-Rexa SUPRA-V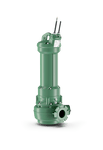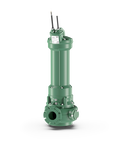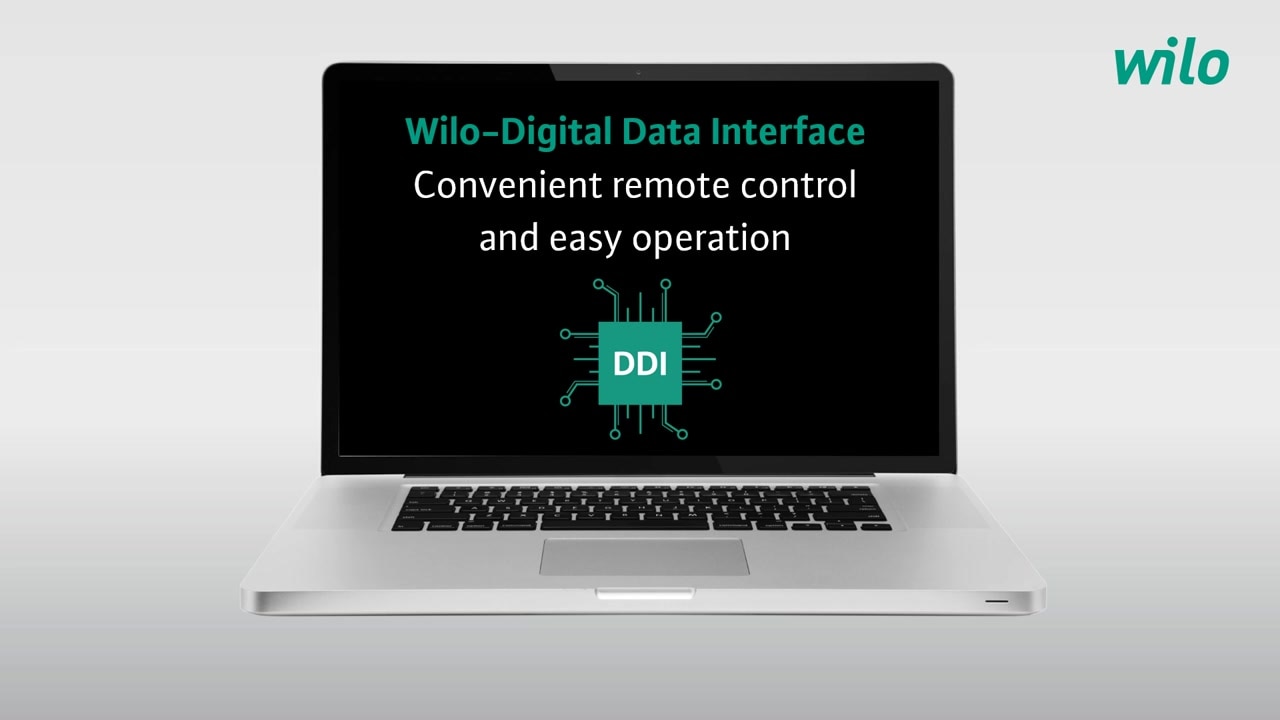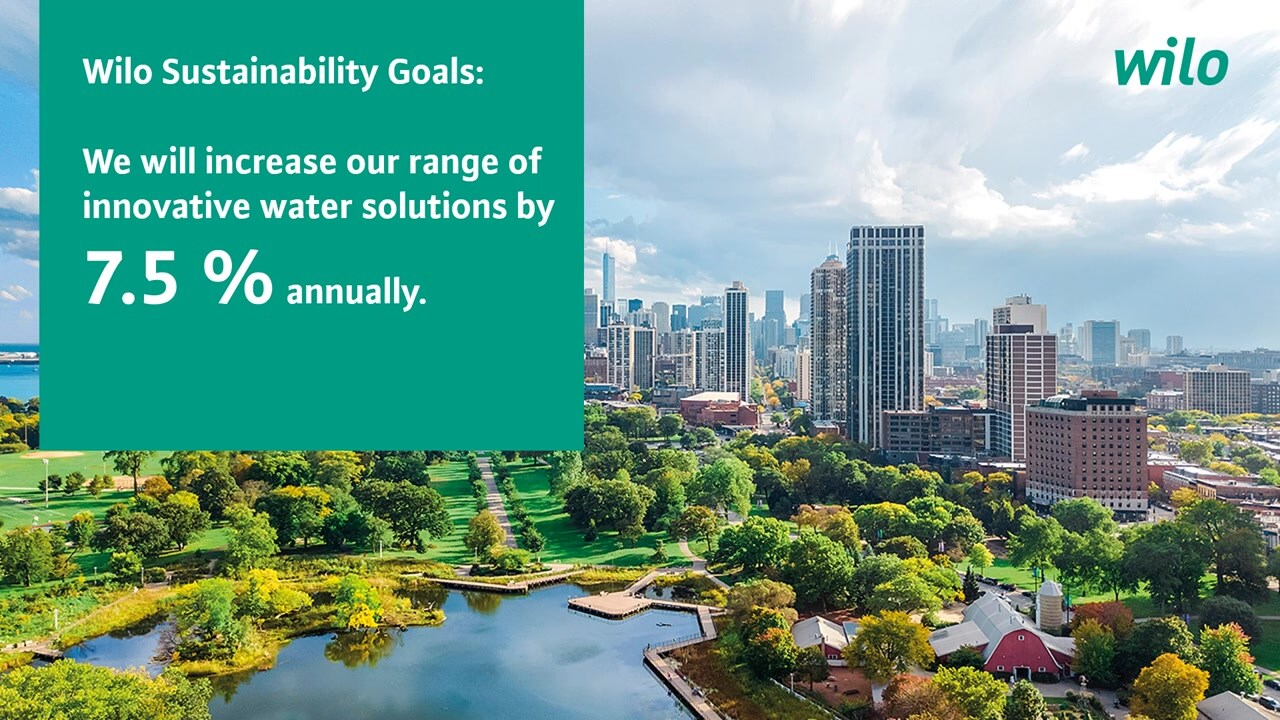 Wilo-Rexa SUPRA-V with Digital Data Interface: High energy saving and digital operating convenience for more economical waste water management.
Wilo-Rexa SUPRA-V with Wilo-Digital Data Interface combines the best hydraulic efficiency in its class with high-efficiency IE3 motors (based on IEC 60034-30-1) and fully integrated digital networking options. This ensures minimal operating costs at high operational reliability as well as providing all connection options for modern communication – making the working day easier, which is ultimately reflected in reduced time and effort and therefore lower costs.
---
Your advantages
Increased operational reliability and reduced servicing costs due to free-flowing hydraulics that are non-susceptible to clogging and have a large free ball passage
Low operating costs thanks to superior hydraulic efficiency (up to 60.7 %) and optional IE3 motor technology (based on IEC 60034-30-1)
Customer-specific versions for system-specific solutions
Long service life in abrasive and corrosive fluids thanks to Ceram coatings
Wilo-Digital Data Interface:
Easy connectivity via Ethernet interface
Easy integration in existing control technology by using standard protocols
Time savings and reduced workload during the working day thanks to convenient remote monitoring of the operating state and digital tools such as rating plate, maintenance logbook and user manual
---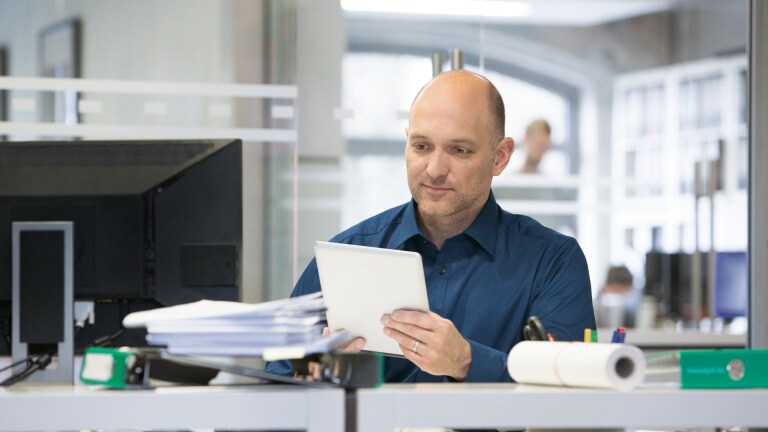 Operator
"I can now monitor the condition of the pump from my office at any time – there's no need for anyone to keep going outside. The Wilo Dashboard shows me at a glance whether everything is running as it should or whether there are any faults."
The Wilo-Digital Data Interface: tomorrow's digital connectivity offering savings potentials today.
Convenient remote monitoring option
Visualisation of status data via a clear graphical user interface in an internet browser
Faults displayed as clear error messages
Integrated sensor diagrams enable the user to review the progression of a fault over time
Initial root cause analysis available via web server – without on-site testing
Need for site visits to check the pump are significantly reduced
Cost savings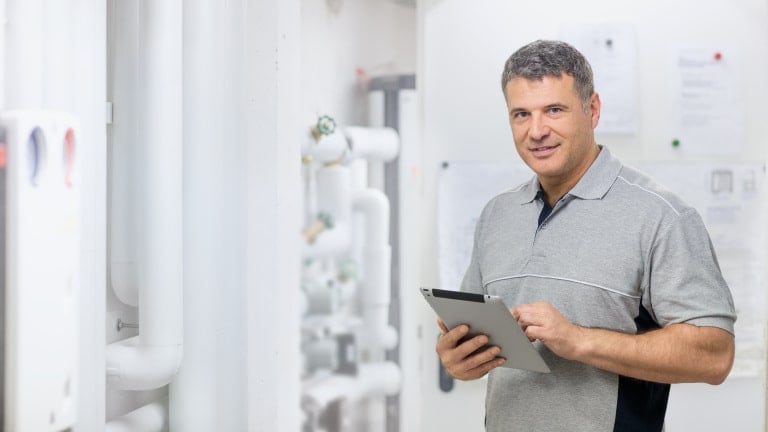 Service
"I can finally maintain the operations log digitally rather than as a hard copy, which really saves time. And the digital rating plate means I always have access to all the important pump data. The data logger also gives me access to long-term data."
Digital documentation makes day-to-day work easier.
Integrated digital rating plate

All important pump data on screen at a glance
No more identification problems caused by weathering

Integrated digital installation and maintenance logbook:

All important events recorded; pump history instantly available
Documentation with photos or videos
Complete maintenance history clearly and comprehensibly accessible in the pump, even when in the workshop for servicing

Integrated digital operations log

Convenient digital maintenance of the operations log
No more trips to the pumping station or handwritten notes required
Viewable at any time with machine data such as operating hours available at a glance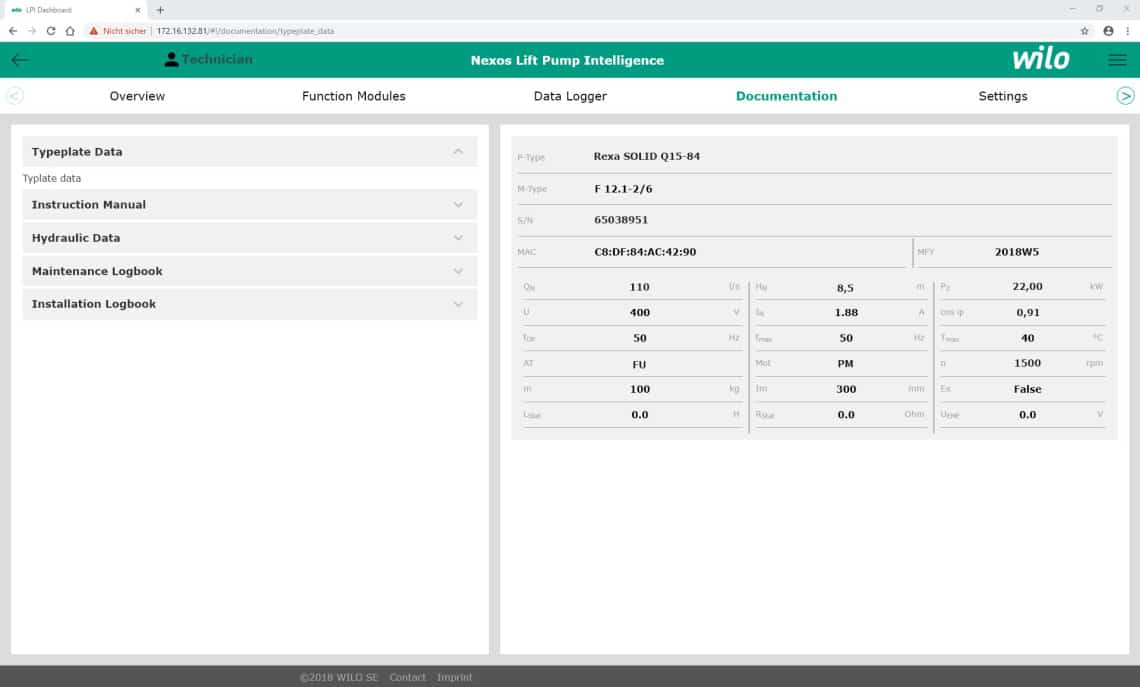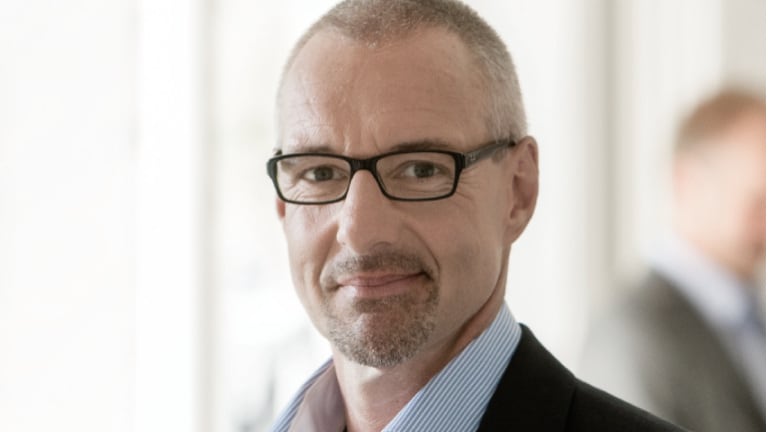 Plant engineers
"Installation and integration were very easy thanks to the Ethernet connection and the internal sensor technology – there were no other components or additional wiring."
Install easily with just one connection.
Direct data connection to the pump via the integrated Ethernet interface
Convenient connectivity to the pumping station without the need for additional hardware
Data is directly integrated via the integrated sensor technology
External evaluation units become superfluous; complex external cabling is no longer necessary
The pump is delivered with preset parameters; settings can then be individually adjusted via the web server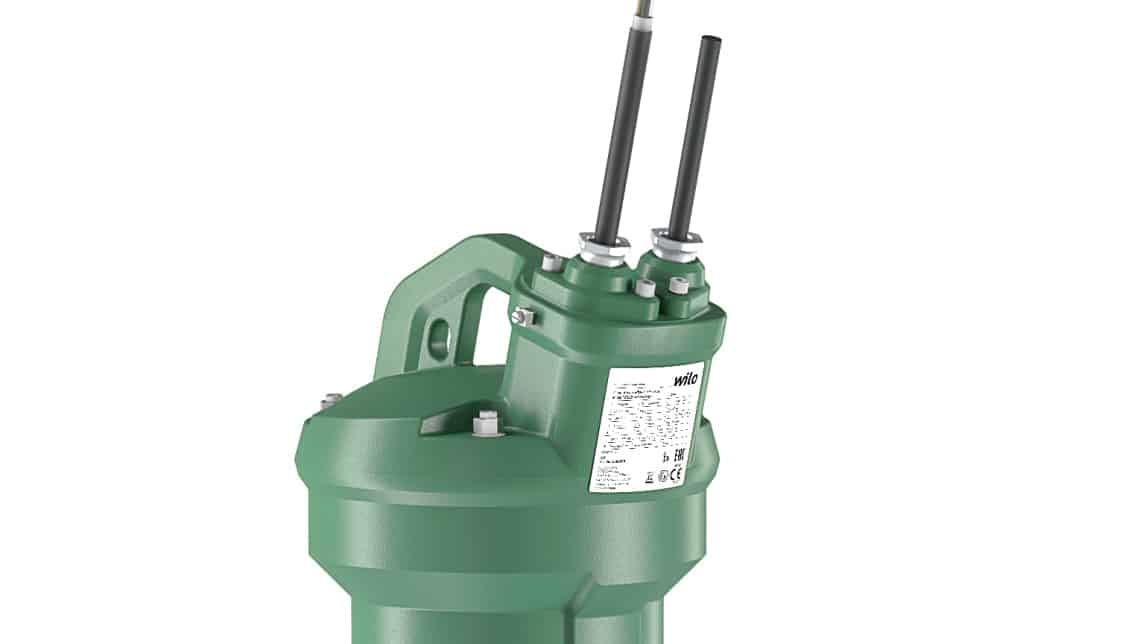 The new generation of vortex wheels: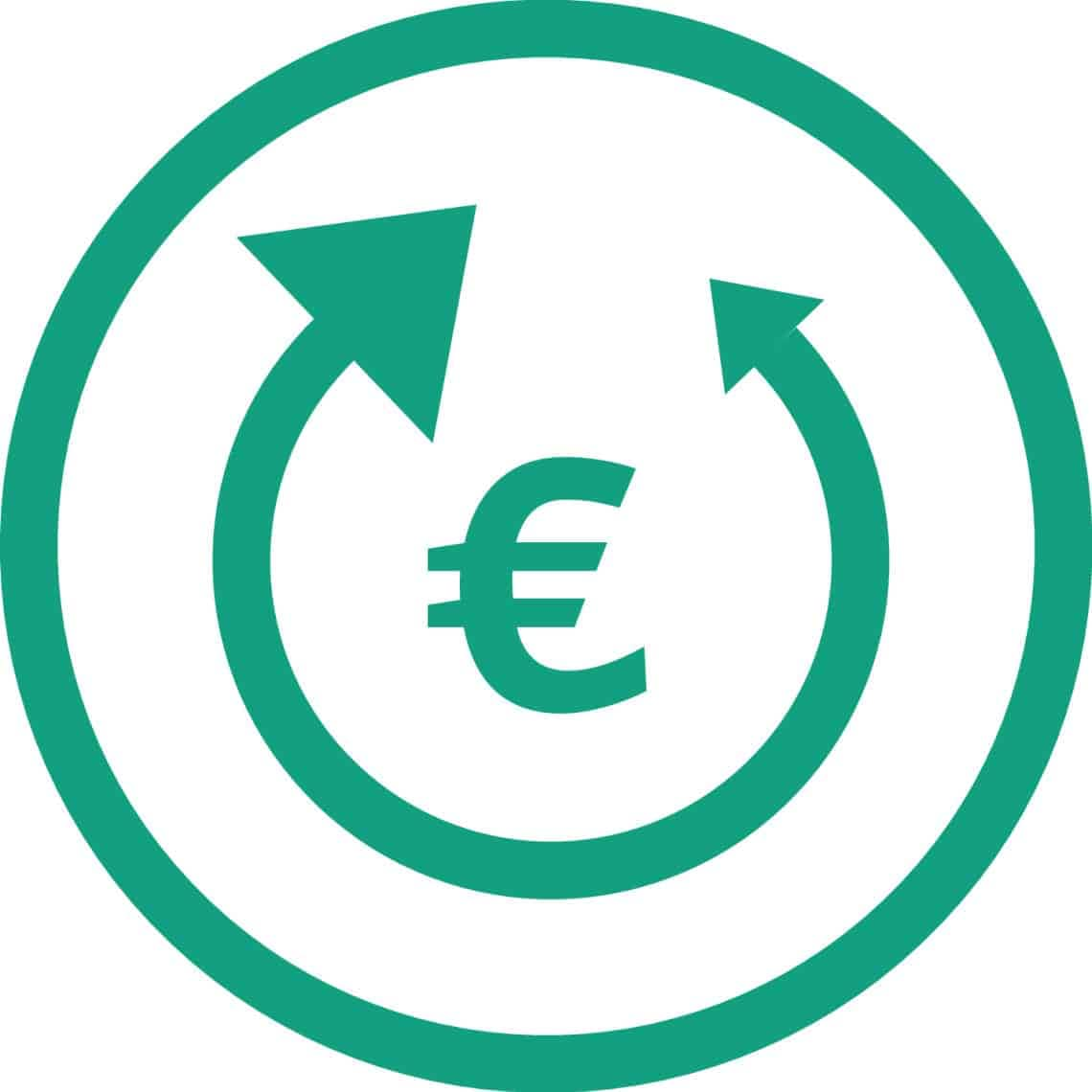 60.7% hydraulic efficiency provides energy savings of up to 30%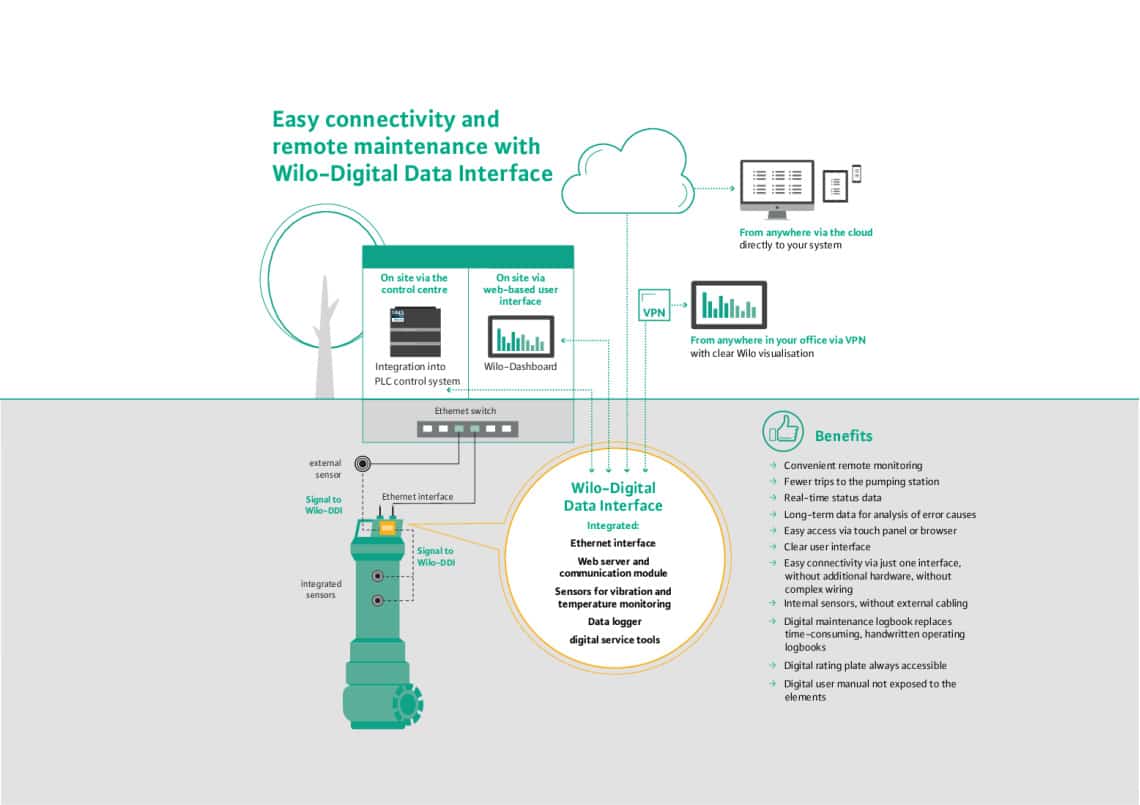 Discover the Wilo-Digital Data Interface for yourself.
1. Control via PLC
Integration with stations with PLC is achieved through on-site configuration. The internal sensors can be easily integrated into the control system. Additional sensors can be integrated into the system via I/O modules and transmitted to the PLC control as digital signals. This allows the data to flow directly into the existing PLC, where it can be processed.
2. Control via web server/local PC
You can connect a touch panel, laptop or PC directly via the Ethernet cable. The operating data is transferred to the device and clearly displayed on the Wilo Dashboard via the integrated web server. The digital rating plate can also be called up this way.
Smaller pumping stations in particular can be controlled by service technicians on site using "Plug & Connect" – even without being connected to the Internet
3. Remote monitoring via the Cloud
For convenient remote monitoring, data can be transferred to the cloud via a gateway. In this case, visualisation is carried out using the customer's own software.
4. Remote monitoring via VPN
The data is transferred via a VPN router and retrieved with a PC browser via the Wilo Dashboard.

FAQ
I already have a control system. Can I integrate the pump directly into the existing system without too much hassle?
Yes, you can integrate the system into existing IP-based control technology via a Modbus TCP or OPC UA bus network protocol. There is also the option of connecting the system to older control technology using bus converters or I/O modules with relay outputs.
Operational reliability paired with high efficiency – how is that possible?
Wilo has developed an innovative new generation of hydraulic geometry. Thanks to a new hub design and variation of the blade heights, a high free ball passage can be achieved without the flow rate in the hydraulics becoming too low. This enables the hydraulics to safely pump solids without impairing the efficiency of the pump.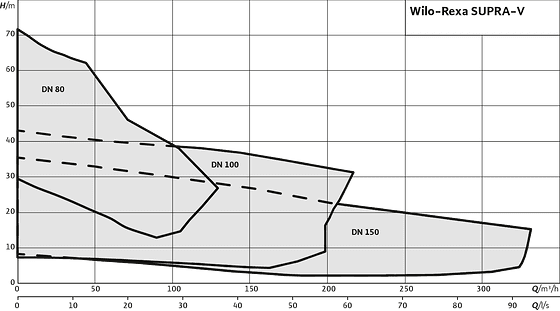 Wilo-Rexa SUPRA-V
---
Design
Submersible sewage pump with and without active cooling system for continuous duty in the stationary and portable wet well installation, as well as for stationary dry well installation.
Application
Pumping of
Untreated sewage with faeces and long-fibre components
Sewage containing faeces
Pre-cleaned sewage without faeces and long-fibre components
Process water
Wastewater
Equipment/function
Heavy-duty version made of grey cast iron
Surface-cooled motor or self-cooling motor with 1-chamber or 2-chamber system
Optionally with Ex protection in accordance with ATEX or FM
Motor-dependent monitoring devices:

Winding temperature
Moisture monitoring in the sealing chamber and motor/terminal room
Motor bearing temperature

Fitted accessories
Typekey
Example:

Wilo-Rexa SUPRA-V10-738A + FK 17.1-6/16KEx

Hydraulics:

SUPRA-V10-738A

SUPRA

Submersible sewage pump

V

Vortex impeller

10

x10 = pressure connection nominal diameter, e.g. DN 100

73

Performance indicator

8

Characteristic curve number

A

Material version (A = standard)

Motor:

FK 17.1-6/16KEx

FK

Motor type:

T = surface-cooled motor without cooling system

FK, FKT, HC = self-cooling motor with active cooling system

17.1

Size

6

Number of poles

16

x10 = package length in mm

K

Seal version:

H = rotary shaft seal/mechanical seal

G = two separate mechanical seals

K = block seal cartridge with two mechanical seals

Ex

Ex-rated
Technical data
Mains connection: 3~400 V, 50 Hz
Submerged operating mode: S1
Non-immersed operating mode: S1 or S2
Protection class: IP68
Insulation class: H
Fluid temperature: 3…40 °C, higher temperatures on request
Free ball passage of 45...130 mm
Max. immersion depth: 20 m
Materials
Housing components: EN-GJL or EN-GJS
Impeller: EN-GJL or EN-GJS
Static gaskets: NBR or FPM
Fluid-side seal: Mechanical seal made of SiC/SiC
Seal on the motor side:

Rotary shaft seal NBR
Mechanical seal made of SiC/SiC or carbon ceramic

Shaft: Stainless steel 1.4021
Construction
Submersible sewage pump as submersible monobloc unit for stationary and portable wet well and dry well installation.
Hydraulics
The outlet on the pressure side is designed as horizontal flange connection. The maximum possible amount of dry matter is 8 %. Vortex impellers are used.
Motor
Surface-cooled motors (T motor) do not have a cooling system of their own and emit their heat directly to the surrounding fluid via the housing parts. The motors can therefore be used in immersed state for continuous duty. Depending on their size, they can also be used in non-immersed state for short-time duty.
The self-cooling motors (FK, FKT, HC motors) have an active cooling system and transfer their waste heat to the medium being pumped by means of an integrated heat exchanger. Therefore, these motors are suitable for continuous duty in immersed and non-immersed condition, and therefore also for dry well installation.
All motors have a sealing chamber that protects the motor from fluid ingress. It can be accessed from the outside and can optionally be monitored with a rod electrode. All filling fluids used are potentially biodegradable and environmentally safe.
The connection cable has bare cable ends and the length is customer specific. The cable inlet on T, HC and FKT motors is longitudinally watertight.
Seal
Fluid-side and motor-side sealing is possible in the following versions depending on the motor type:
Version H: Mechanical seal for the fluid side, rotary shaft seal for the motor side
Version G: Two independently-acting mechanical seals
Version K: Block seal cartridge with two independently acting mechanical seals
High efficiency motors
In addition to the standard motors, high-efficiency motors with IE3 classification (in accordance with IEC 60034-30) are also available. As these have the same basis as the standard motors, they have the same features and functions. This means that the same hydraulic systems are also available.
Ex rating
The motors are available with Ex rating in accordance with ATEX and FM.
Delivery state
Submersible sewage pump ready for connection
Connection cable with bare cable end
Fitted accessories
Operating and maintenance manual