Wilo-Live Assistant
Fast instant help via video chat - that's the new Wilo-Live Assistant
Even in times of the Corona crisis, work on the heating, water supply and sewage disposal system is essential for you as a specialist. How would it be if, despite the difficult situation - in which personal contact should almost be avoided - you always have a specialist at your side when servicing pumps? Won't work? Well it does: with our Wilo-Live Assistant - the mobile and digital solution for all questions about pumps and pump system solutions!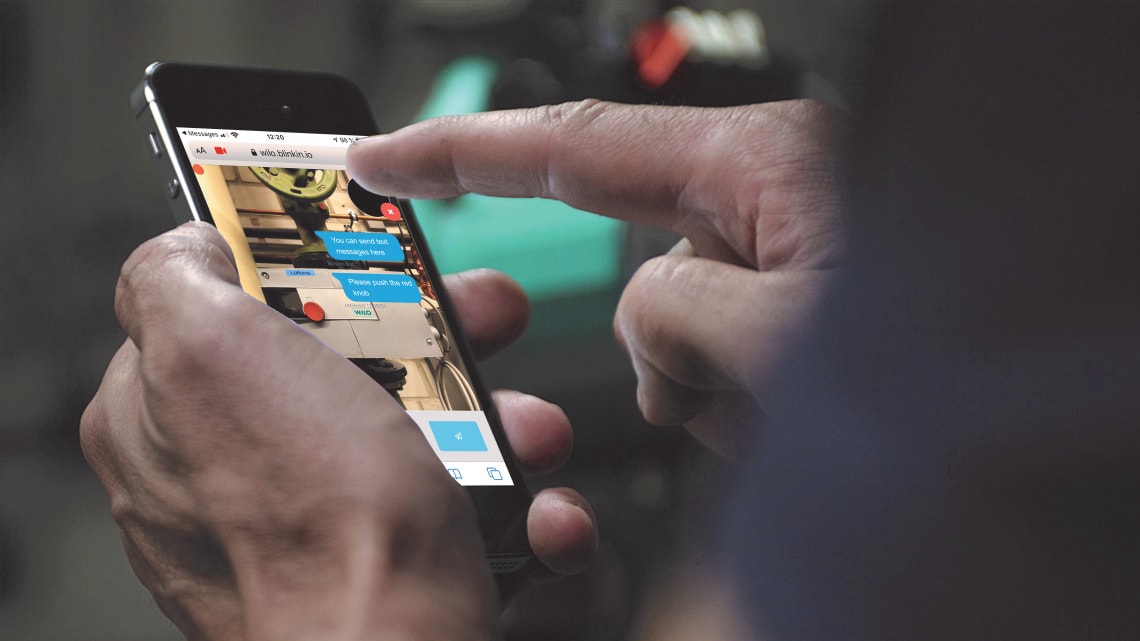 What is the Wilo-Live Assistant and how does it work?
With the Wilo-Live Assistant, our consultants can support you via video transmission in the boiler room or technical room - live and in real time. You can use your smartphone to show the installation situation, while the Wilo colleague can follow everything on his screen. He sees the components and other details and can thus determine what the problem is. In addition, the Wilo specialist can make drawings in the picture, which you can also see on your smartphone display.
What do I need to use?
Only a current iOS or Android smartphone with an internet browser (Safari, Chrome, Opera, Edge) and an internet connection. An app is not necessary.
How do I get access?
You can access it through our local service organizations, which you can contact by phone first. If in the conversation, it turns out that the video support can answer your questions more quickly and specifically, our employees will send you an access link to your smartphone via SMS. After clicking on the link, you only have to enable access to your smartphone microphone and smartphone camera and off you go.
Of course your data is protected at all times. There is no storage and the videos are not recorded. Only you have access to your smartphone.
We have answers to your questions
Our products and services have aroused your interest? Then we are happy to help!
Whether it's creating an offer or editing service specifications, designing different types of equipment, advising on the selection of pumps and switchgear, or just helping with hydraulic and control issues.
Feel free to contact your nearest sales office and make an appointment. We look forward to you!
Find the right contact for your question.