Comfort-Vario COR-1 MHIE 803-GE (3~400 V, 50/60 Hz)
Comfort-Vario COR-1 MHIE 803-GE (3~400 V, 50/60 Hz)
Data sheet
Hydraulic data
Control

With frequency converter

Max. operating pressure p

10 bar

Pipe connection on the pressure side DNd

R 1½

Pipe connection on the suction side DNs

Rp 1½

Number of standby pumps

0

Number of operating pumps

1

Min. fluid temperature T

3 °C

Max. fluid temperature T

50 °C

Min. ambient temperature T

5 °C

Max. ambient temperature T

40 °C
Motor data
Mains connection

3~400 V, 50/60 Hz

Voltage tolerance

400/50:+/-10%_380/60:+/-10%_440/60:+/-6%

Insulation class

F

Protection class

IP54

Rated power P2

2.20 kW

Rated current IN

5.60 A

Motor efficiency ηM 50%

81

Motor efficiency ηM 75%

84

Motor efficiency ηM 100%

85.5
Materials
Pump housing

1.4301, X5CrNi18-10

Impeller

1.4301, X5CrNi18-10

Shaft

1.4301, X5CrNi18-10

Mechanical seal

BQ1E3GG

Gasket material

EPDM
Information for order placements
Net weight, approx. m

39 kg

Brand

Wilo

Product description

Comfort-Vario COR-1 MHIE 803-GE (3~400 V, 50/60 Hz)

Article number

2523129
Tender text
Water-supply unit as compact unit for pressure boosting or as water supply unit for connecting to break tank/mains network. Consisting of: non self-priming, horizontal multistage stainless steel high-pressure multistage centrifugal pump of the MHIE series. Shaft sealing with direction of rotation-independent mechanical seal. IE2 motor with integrated, air-cooled frequency converter for variable speed control between 24 Hz and max. 60 Hz.
Set up on galvanised base frame with height-adjustable vibration absorber with diaphragm pressure vessel (volume 8 l) including flow fitting in accordance with DIN 4807, integrated non-return valve, pressure sensor (4 - 20 mA) and pressure gauge for the automatic system control with p = constant function.
Delivery head setpoint continuously adjustable by means of single-button operation available on the frequency converter. Automatic zero-volume detection and deactivation. Built-in motor protection by means of electronic current monitoring. With LCD display for status and actual pressure display, as well as one-button operation for configuring the pressure level and all setpoint defaults, as well as potential-free contacts for the collective fault and collective run signals.
Wired and ready for connection and provided with gear-operated ball cock on the pressure side.
Operating data
Fluid media

Water

Maximum operating pressure PN

16 bar

Maximum inlet pressure p inl

6 bar
Motor data
Mains connection

3~400 V, 50/60 Hz

Rated power P2

2.20 kW

Rated current IN

5.60 A

Rated speed n

3500 rpm

Insulation class

F

Protection class motor

IP54
Materials
Pump housing

1.4301, X5CrNi18-10

Impeller

1.4301, X5CrNi18-10

Shaft

1.4301, X5CrNi18-10

Shaft seal

BQ1E3GG

Gasket material

EPDM

Pipework material

1.4571, X6CrNiMoTi17-12-2
Installation dimensions
Pipe connection on the suction side DNs

Rp 1½

Pipe connection on the pressure side DNd

R 1½
Information for order placements
Brand

Wilo

Product description

Comfort-Vario COR-1 MHIE 803-GE (3~400 V, 50/60 Hz)

Net weight, approx. m

39 kg

Article number

2523129
Dimensions and dimensions drawings
Comfort-Vario COR-1 MHIE GE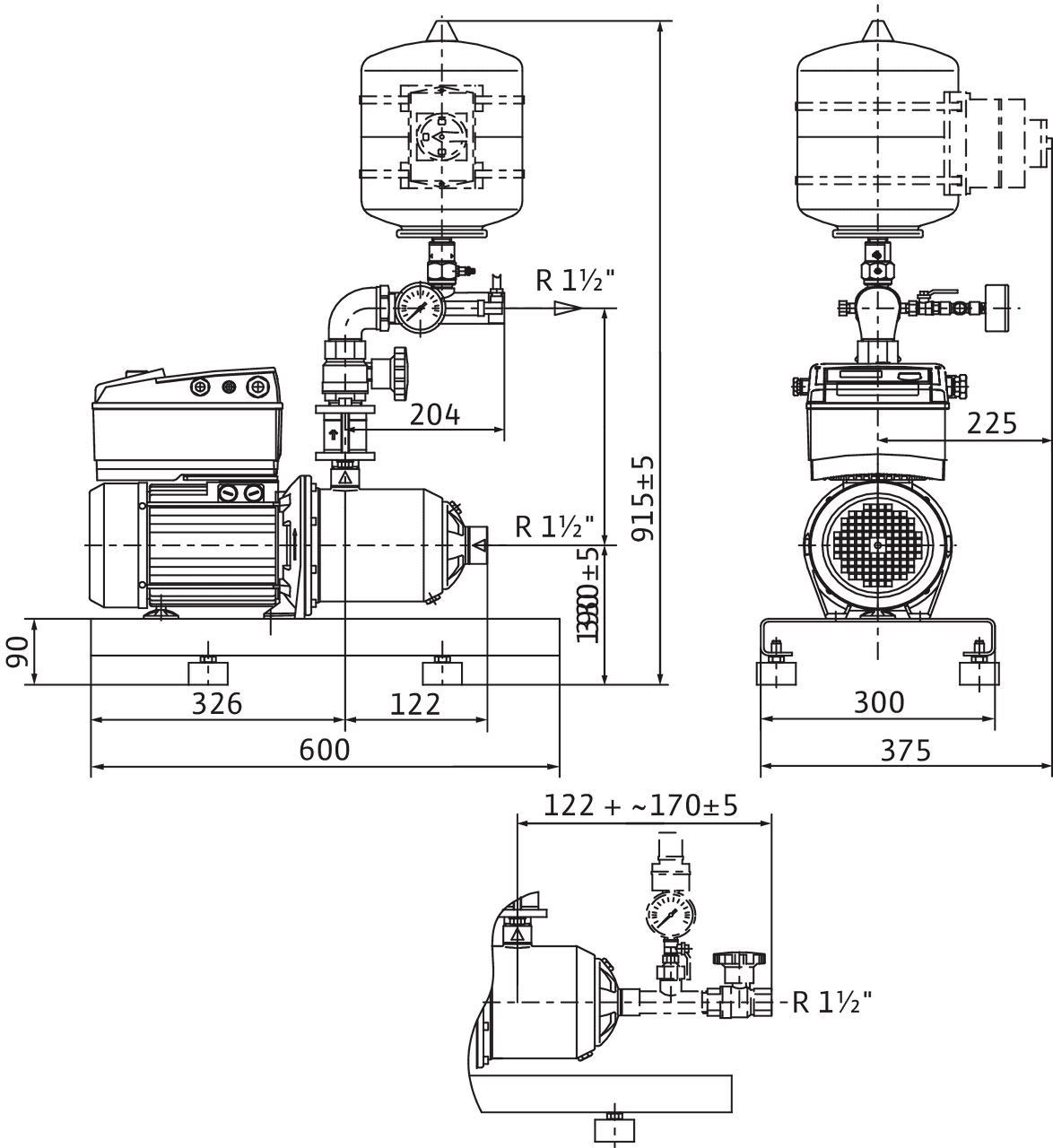 Sample systems are shown.
Accessories (to be ordered separately): Optional WMS low-water cut-out switchgear kit, main switch
Installation surface: flat and horizontal
Installation location: dry, well ventilated and frost-proof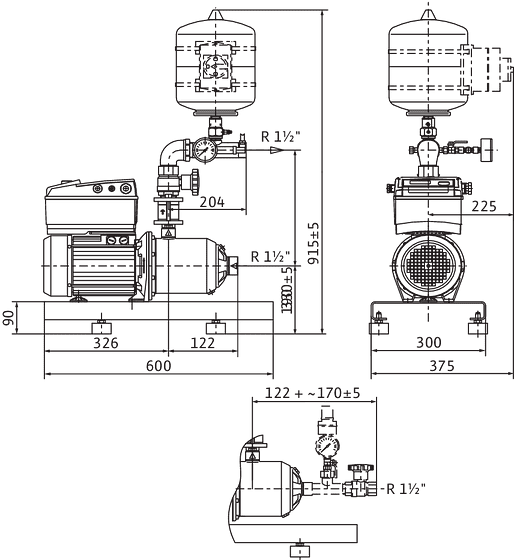 Pump curves
Comfort-Vario COR-1 MHIE803-2G-GE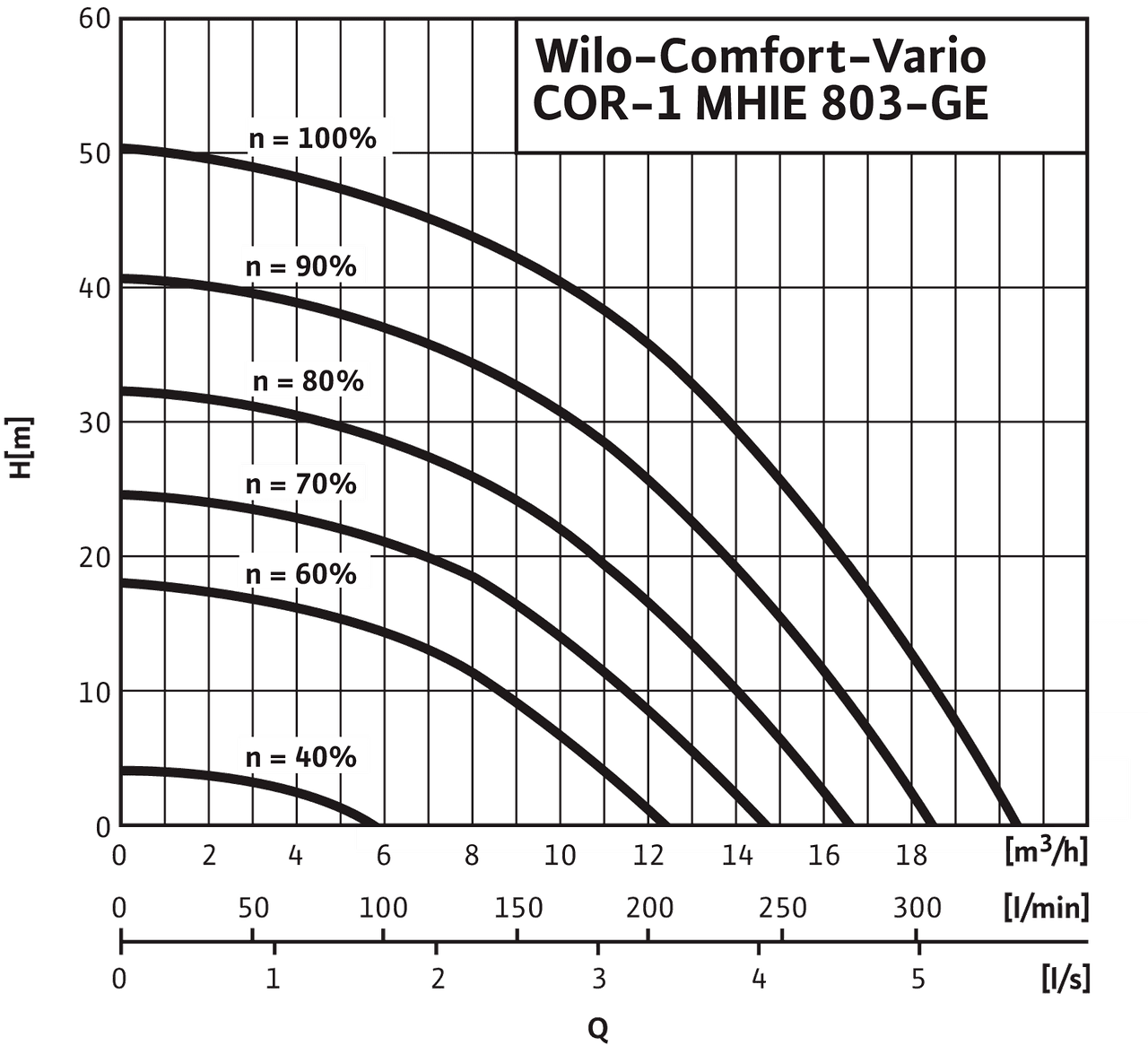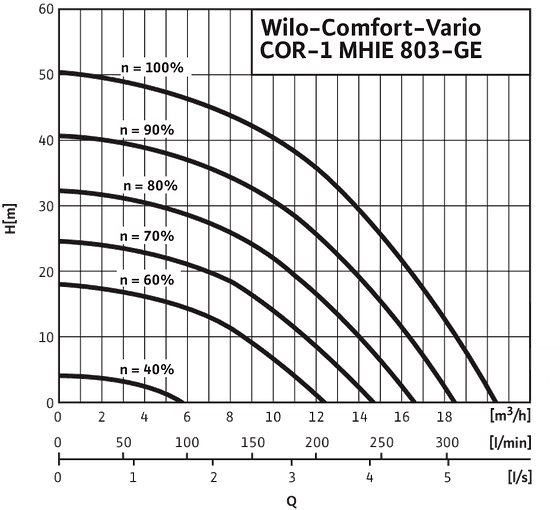 Wiring diagram
3~400 V ≤7.5 kW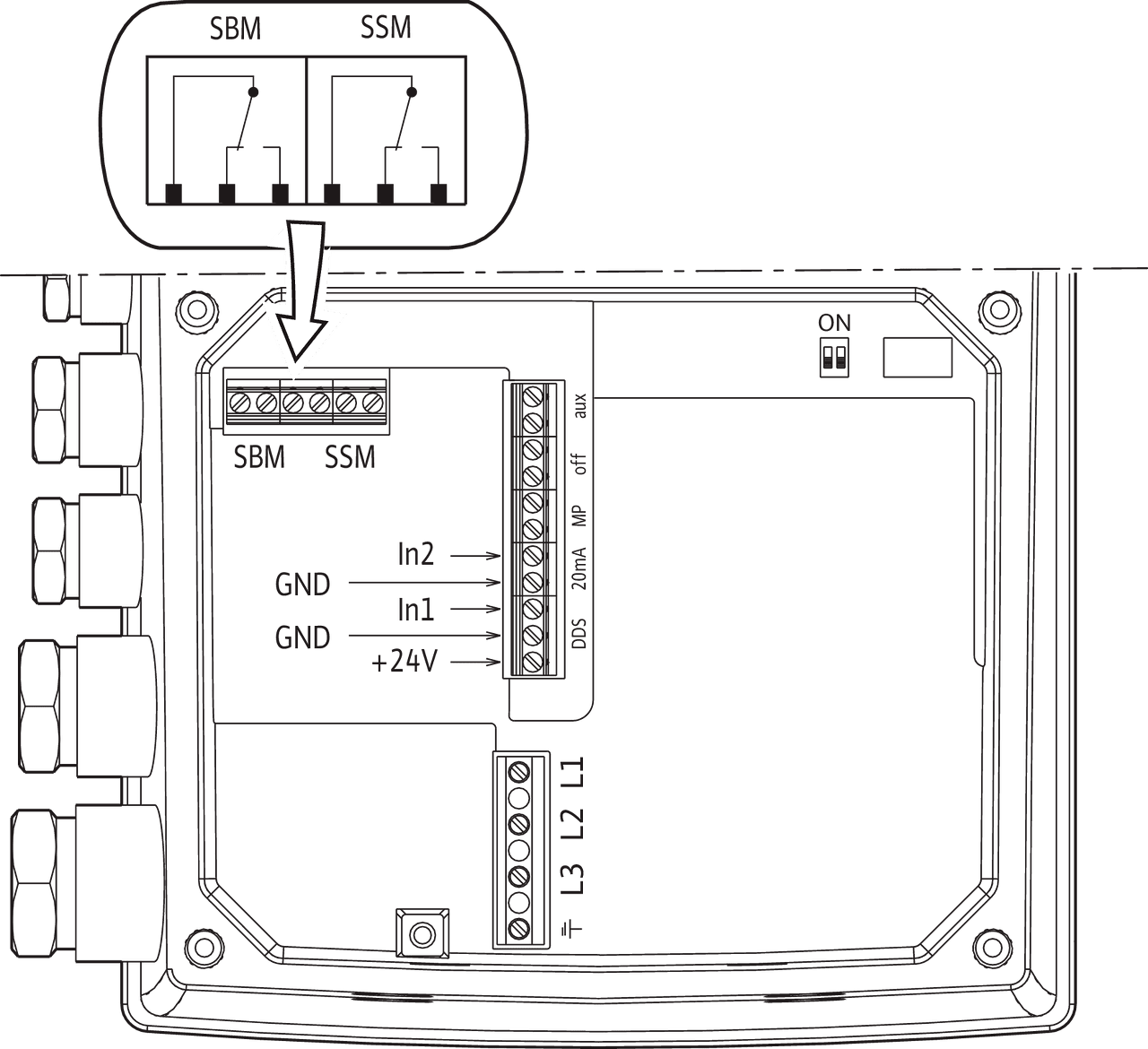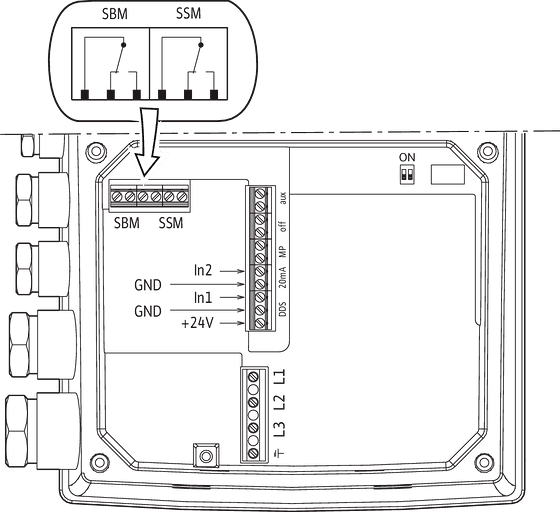 Ordering information
Information for order placements
Brand

Wilo

Product description

Comfort-Vario COR-1 MHIE 803-GE (3~400 V, 50/60 Hz)

EAN number

4016322769491

Article number

2523129

Gross weight, approx. m

63.0 kg

Net weight, approx. m

39 kg

Overall length L

600.0 mm

Height without packaging H

915 mm

Colour

Green/black/silver

Packaging property

Transport packaging

Packaging type

Europallet

Number per layer

1

Width without packaging L

375.0 mm

Minimum order quantity

1

Pieces per pallet

1