Carus Automatic Air Vents
Carus Automatic Air Vents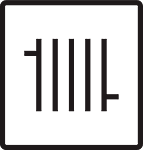 Wilo-Carus Airvent M
Continuous air venting.
Wilo-Carus Air vent is the ideal solution to provide continuous air venting of closed heating and chilled water circuits in domestic and small commercial buildings. The design with protective cap and the expansion sealer rings on the one hand prevents leakages and on the other hand the long distance between the water and the closing mechanism reduces the possibility of contamination.
---
Your advantages
Higher efficiency of the heating and chilled water system thanks to the intelligent "open closed" principle of the float valve
High reliability and less maintenance by removing free air out of the system
Reduced noise level thanks to efficient air venting
---
Application
For air or gas venting in domestic and commercial closed heating and chilled water circuits.
Materials
Air venting housing: Brass
Cap at the top: Plastic